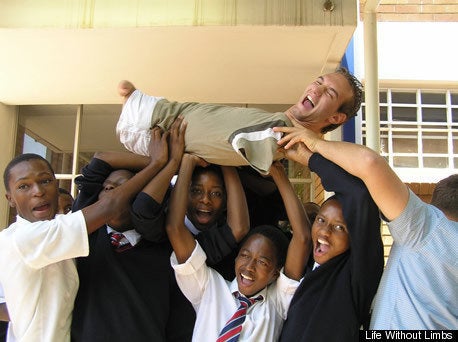 He's traveled to 19 countries, performed his motivational speech to two million people, and appeared on 20/20. He was also born in Australia without arms or legs.
Nick Vujicic has used his disability to inspire millions of others with his message of hope despite misfortune.
Through his Christian-focused organization Life Without Limbs, Vujicic raises money for his tours.
Despite missing all four limbs, Vujicic can perform everyday tasks with ease. He can write with his feet and even type using a "heel-to-toe" method.