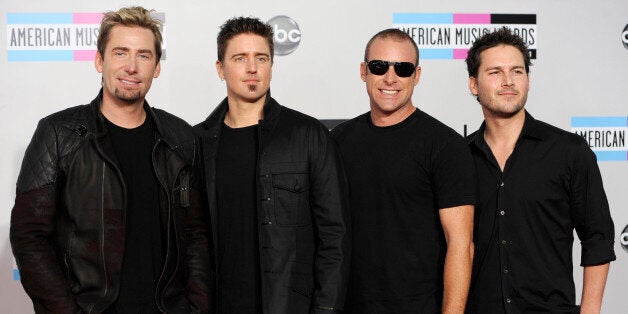 Nickelback isn't everyone's cup of tea.
The rock band -- which arguably has garnered as many passionate non-fans online as it has fans in the real world -- performs music that has some people rocking out and others cringing painfully.
Jesse Carey, a contributing editor to Relevant magazine and a Nickelback non-fan, is listening to the Canadian group's entire eight-album catalog for 168 hours straight -- starting on Monday, Feb. 16 and ending Sunday, Feb. 22 -- in order to help bring clean water to those in the developing world.
He's asking supporters to donate to Charity: Water through his fundraising page on the organization's website.
Globally, about 748 million people are forced to rely on unimproved drinking sources, such as surface water, according to the World Health Organization. More than 500,000 people die each year from diarrhea resulting from consuming unsafe water.
Charity: Water is one group finding solutions to the crisis. The group says it has provided clean water to roughly 4.6 million people through its work in 22 different countries.
Carey has shared frequent updates about his challenge on Twitter as an accountability measure. As he explained during the podcast, he's wearing wireless earbuds and using his smartphone and a Bluetooth device to ensure Nickelback is constantly playing.
The initial goal of Carey's challenge was to raise $5,000 -- the minimum amount it takes to build a water project -- however, after his online fundraiser almost reached that figure in just two days, he decided to double the amount. By Wednesday afternoon, he'd garnered more than $18,800.
As Charity: Water notes, the current amount raised is enough to provide clean water to 627 people.
"It is critical that donations continue to pour in for the work of [Charity: Water] to raise my spirits as I explore the limits of mental fragility by subjecting my mind and soul to a weeklong Nickelback onslaught," Carey wrote on the fundraising page.
To participate in Carey's challenge supporting Charity: Water, click here.
Calling all HuffPost superfans!
Sign up for membership to become a founding member and help shape HuffPost's next chapter