Nicki Minaj has become known for her unique sense of style, so you'd think she'd opt for a surprising, head-turning number for one of the music industry's biggest nights of the year. But the singer's look had us taking a second glance for a different reason than usual: déjà vu.
To attend the 2012 American Music Awards, Nicki chose a mermaid gown in an electric yellow hue courtesy of Monique Lhuillier -- a pretty apt choice for the pop star. The dress looked great on her, but we were instantly conjuring images of another blonde celebrity wearing the gown. Hadn't we seen this look before?
And, turns out, we had. Julie Bowen wore the very same dress at this year's Emmy Awards in September. Who knew the "Super Bass" singer was such a "Modern Family" fan? We have a sneaking suspicion that this wasn't an intentional homage on Nicki's behalf though.
But, hey, both ladies took home awards at their respective ceremonies wearing the neon gown, so maybe it's a good luck charm. Either way, some PR girl is going to be in big trouble for this...
Check out the photos of both stars wearing the Monique Lhuillier gown and tell us: who wore it better?
Nicki Minaj at the 2012 AMAs: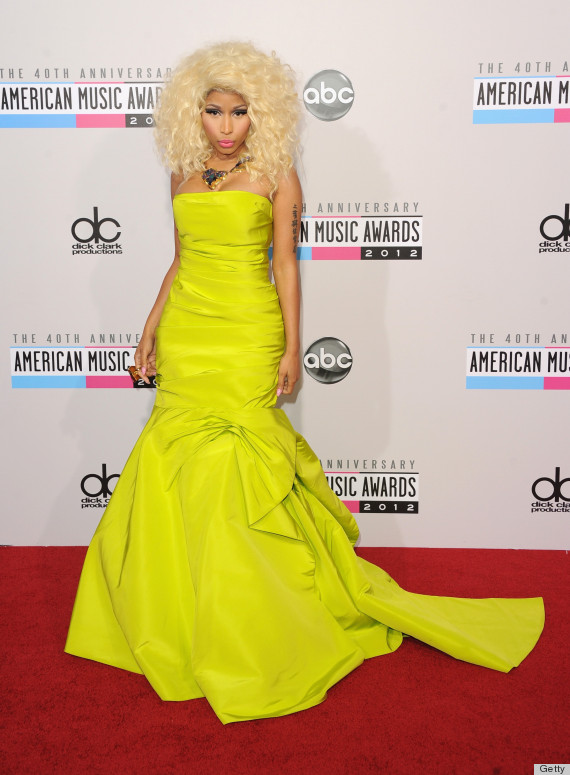 Julie Bowen at the 2012 Emmys: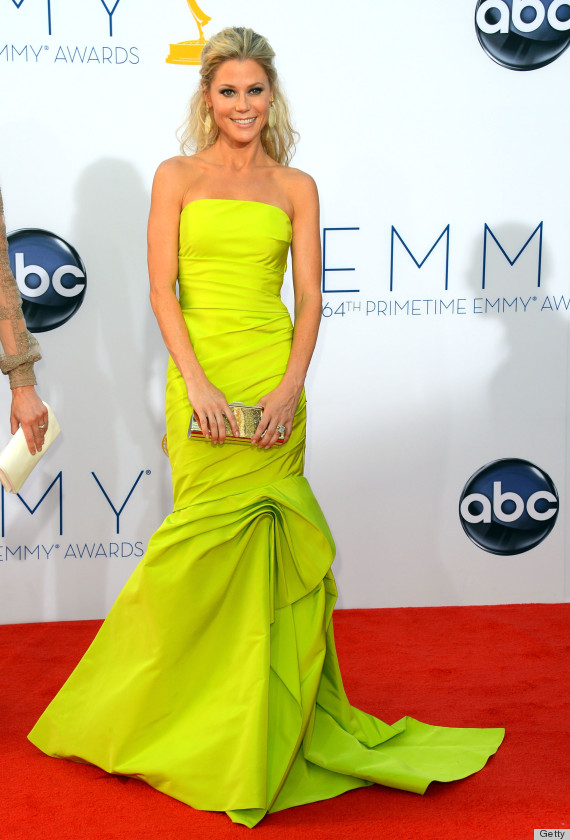 See all of the fashion from the 2012 American Music Awards!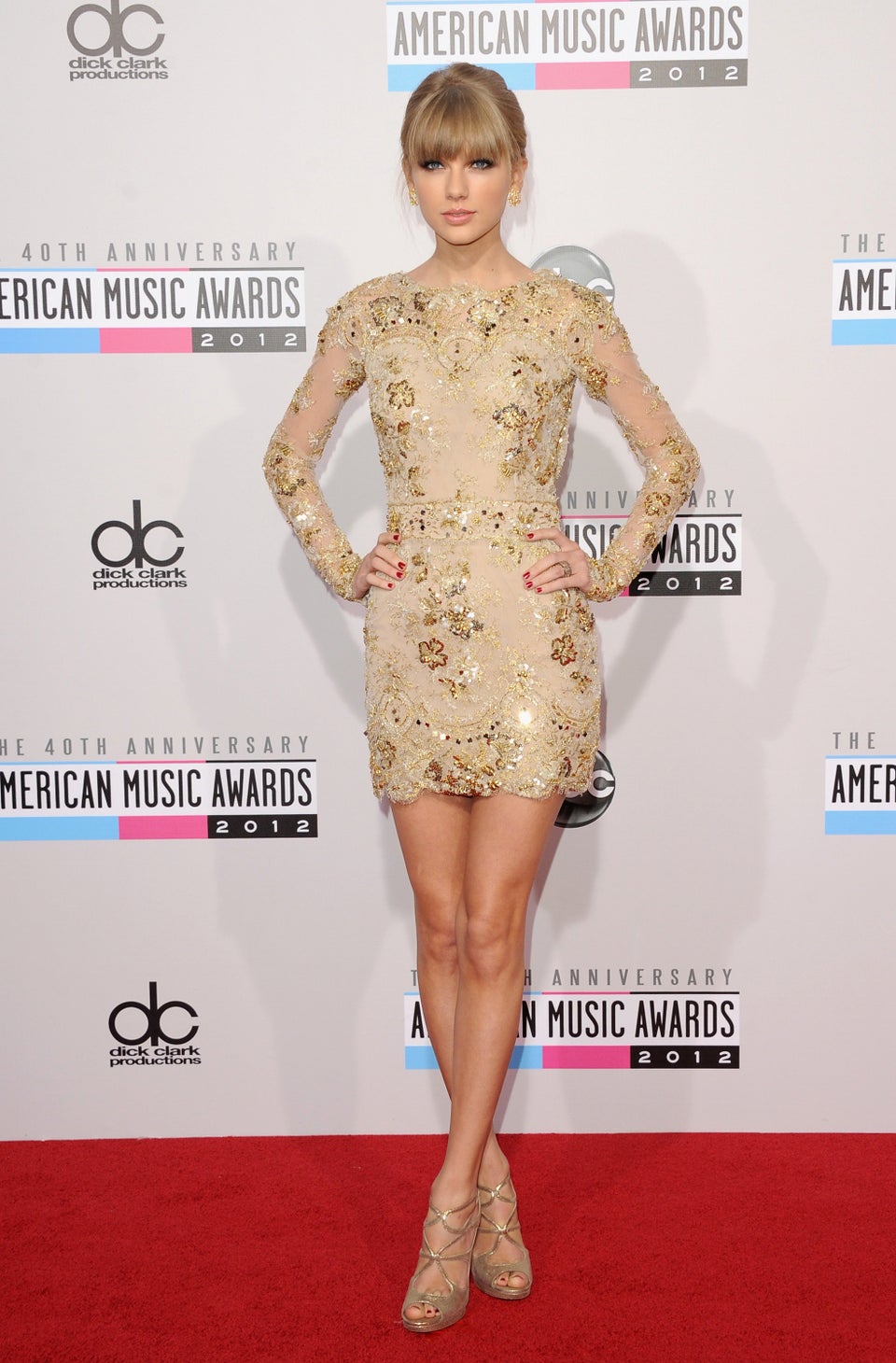 The 2012 American Music Awards Red Carpet
Related