Nicki Minaj and Ricky Martin are teaming up to promote MAC Viva Glam and have just started a new campaign to bring HIV/AIDS awareness to Latin America.
Martin is the inspiration behind a new VIVA GLAM Lip Conditioner and Minaj has released a VIVA GLAM Nicki pink lipstick.
Yesterday, they both stopped by Good Morning America to talk about their HIV/AIDS Awareness Campaign with MAC Cosmetics.
"Kids are being infected with HIV and AIDS," Martin said in the interview with GMA, "Some people think that this is an issue of the 80's and now we are still dealing with this issue. The fact that it's a disease that doesn't discriminate: men, women and children are being affected by this virus. Let's talk about it. I want to be part of this."
The cause hits home for Minaj. She was born in Trinidad and her uncle died of an AIDS-related illness.
"This is something that is killing a lot of, especially black women, young black women. And so for me, that is why it hits home," said Minaj, "I have such a young fan base. I want them to start now, you know, protecting themselves. I want to start now being smart. I want them to abstain because I love them so much. I don't want them to ruin their lives."
According to MAC, 100 percent of the proceeds from the purchase of the items will go directly to support activities raising awareness of HIV/AIDS in Latin America, The MAC AIDS Fund has raised more than $235 million to support HIV/AIDS programs around the world since its inception in 1994.
Minaj and Martin join a long line of celebrities with their own MAC lines, including Cyndi Lauper, Elton John, Christina Aguilera and Mary J. Blige, according to MAC.
CHECK OUT MORE LATINO CELEBRITIES GIVING BACK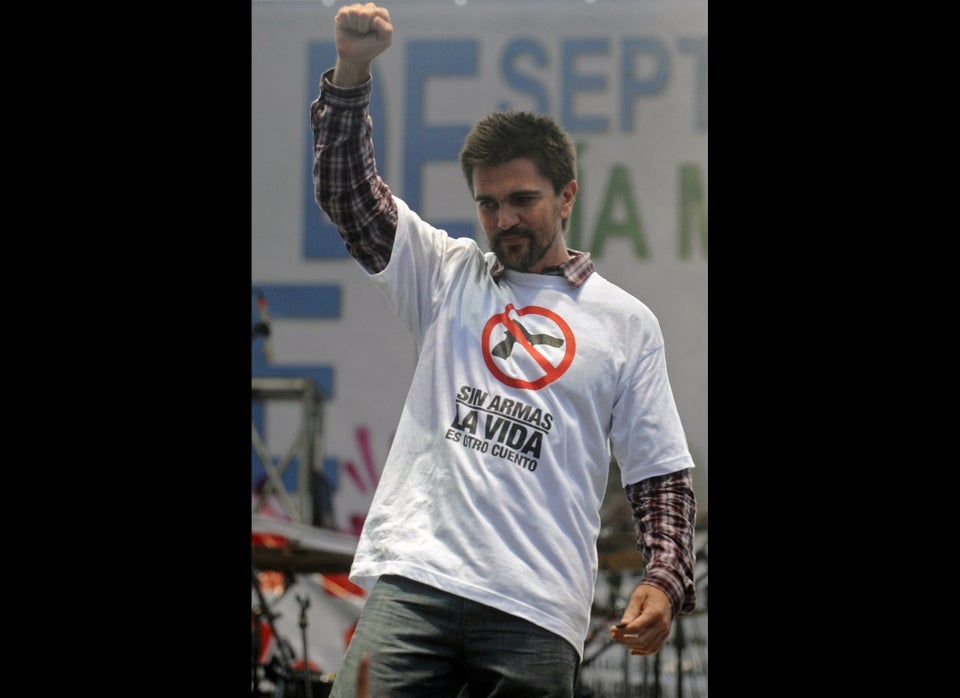 Latino celeb philanthropists
Popular in the Community