When she went up on stage, the rapper made sure to give a shoutout to all the pretty girls and dudes making money and randomly (her words) thanked her pastor. But things changed when she turned to an unsuspecting Cyrus and said, "Let's get back to this b***h who had a lot to say about me the other day in the press. Miley, what's good?!" (We see that smirk, though.)
Minaj was referring to an answer the "Bangerz" singer gave in an interview to The New York Times. When asked about her thoughts on the whole Minaj-Swift twitter feud, she responded, "If you want to make it about race, there's a way you could do that. But don't make it just about yourself. Say: 'This is the reason why I think it's important to be nominated. There's girls everywhere with this body type.'"
She continued, "What I read sounded very Nicki Minaj, which, if you know Nicki Minaj is not too kind. It's not very polite. I think there's a way you speak to people with openness and love."
So basically, she called Minaj rude.
But on stage, Cyrus stayed calm and responded by saying the comments were just a result of the media manipulating her words. She went on to congratulate Minaj for winning.
But who are we kidding: The whole spat was likely scripted, and the two women are probably going to hug it out when they close the show together.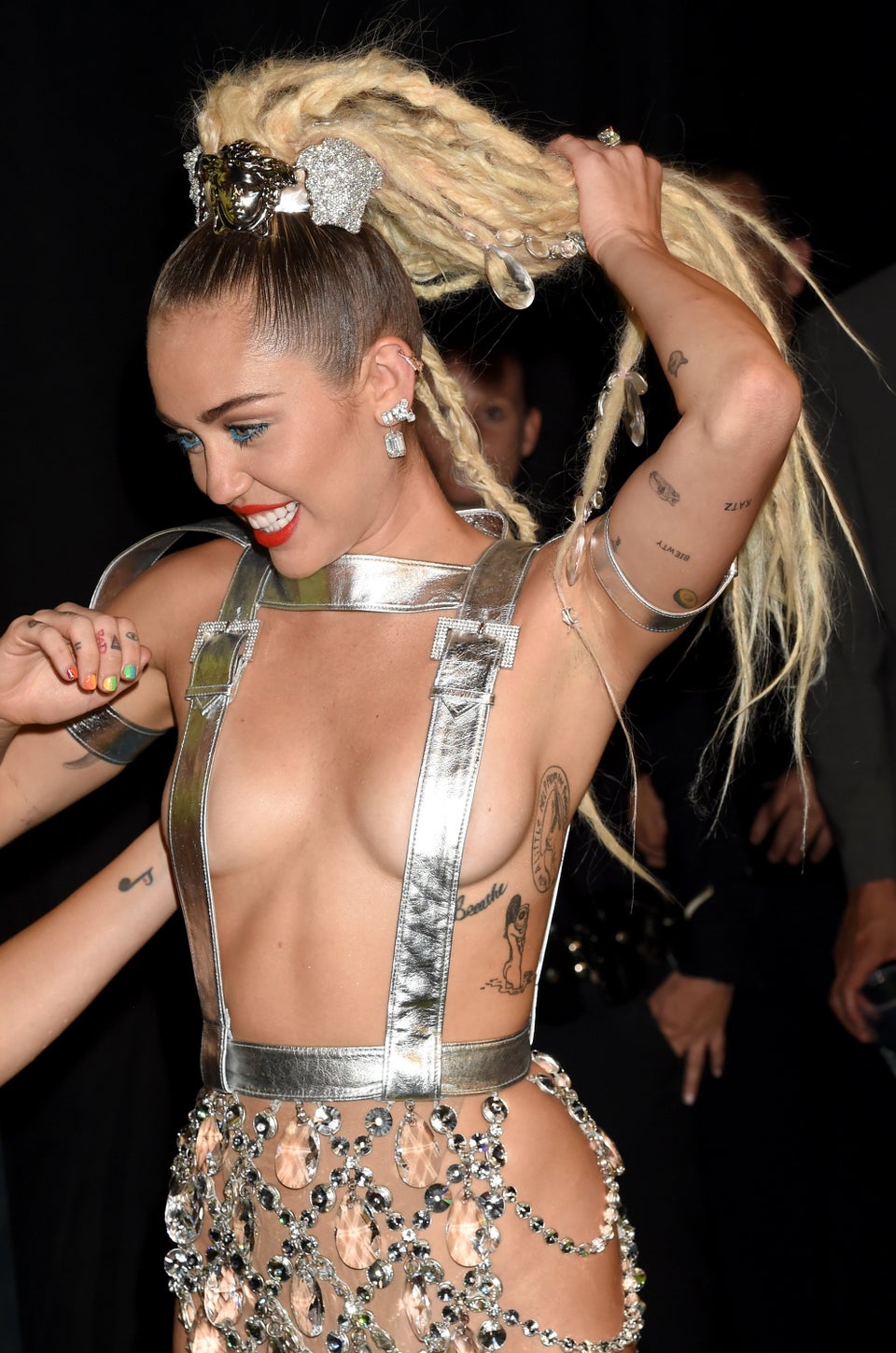 VMAs 2015
For a constant stream of entertainment news and discussion, follow HuffPost Entertainment on Viber.
Support HuffPost
The Stakes Have Never Been Higher
Popular in the Community