"Shy" is certainly not a term used to describe Nicki Minaj. So it's no surprise the rap goddess isn't afraid to don a skimpy swimsuit now and again.
But Minaj is hard to miss.
Director Grizz Lee, who helmed production of the rapper's "Come On A Cone" video, also tweeted the photos from set.
Although she bared it all (or most of it) in the bandage-style swimsuit, the "Pink Friday" star, who just partnered with Kmart and ShopYourWay, claims she is trying to tone it down these days, telling Us Weekly, "I'm into my new phase where I'm trying to chill down, chill out."
Minaj appears on the April cover of ELLE magazine showing her cleavage in a leather jacket, but wearing very little makeup. It is a refreshing change for the Queens, N.Y., native who is known for her platinum-blonde wigs, bubblegum-pink lipstick and inch-long eyelashes.
"When I saw myself with barely any makeup at, it was such a… like, I'm so, so attached to my pink lipstick, it's hard," she tells ELLE. "I feel that it's become a part of me. To go in front of the camera, without pink lips or big ol' crazy lashes- you know, nothing – I felt naked. It was scary! So this photo shoot was a real accomplishment in my eyes."
Related
Before You Go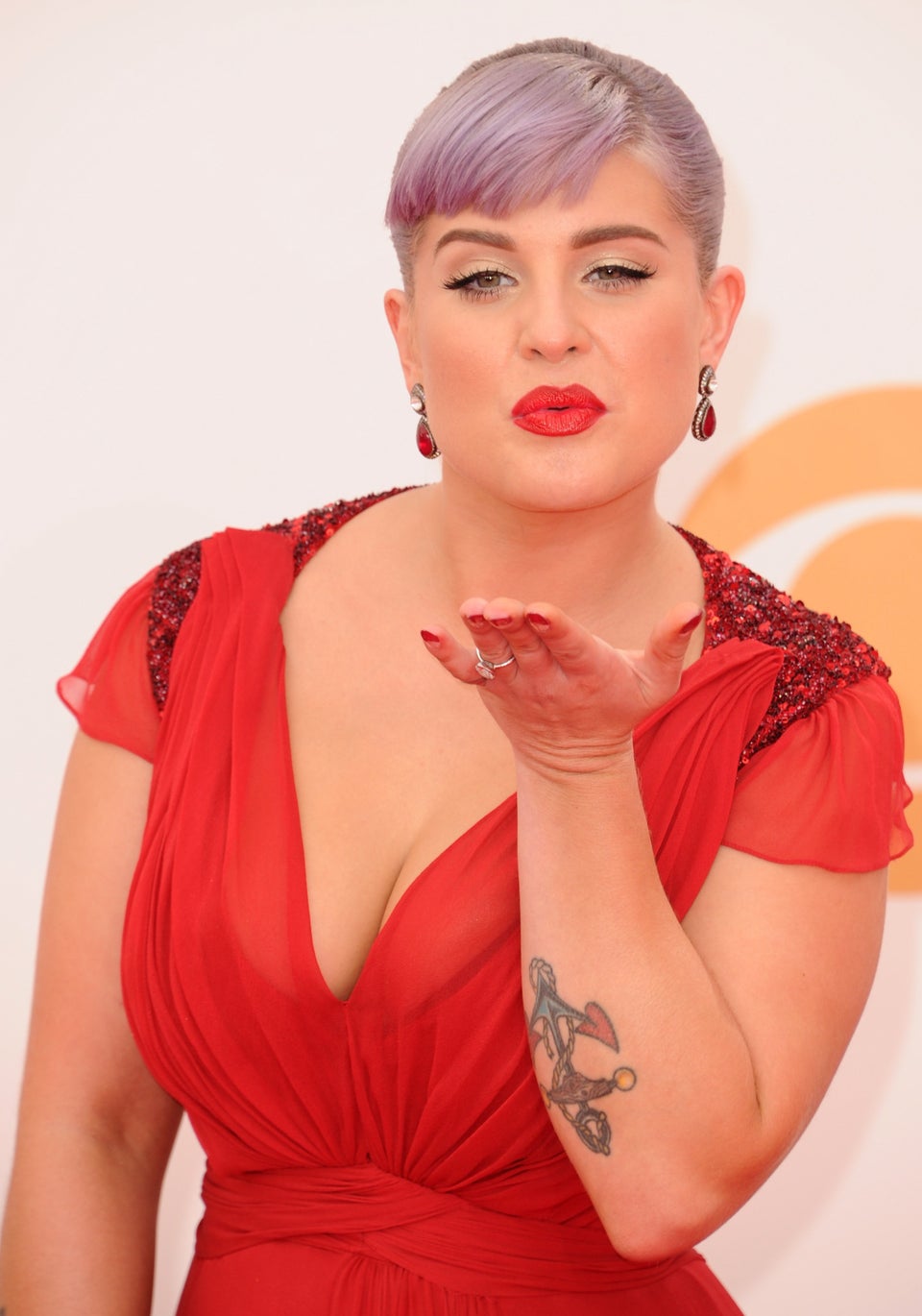 Battle Of The Celebrity Cleavage
Popular in the Community