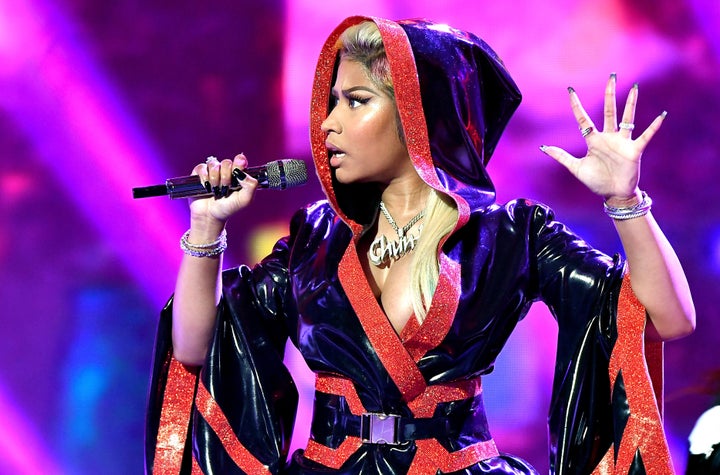 Stormi, what's good? Nicki Minaj is no stranger to rap feuds, but typically her public spats are an 18-years-or-older affair.
Scott, of course, is the father of Stormi, the baby daughter of reality TV show star Kylie Jenner, who's been busy promoting her boyfriend's music on her massively popular social media accounts.
After the lip kit mogul announced she'd be attending Scott's upcoming tour with their daughter, Minaj directed some Twitter fury her way for using her celebrity to inflate the rapper's album sales, which indirectly knocked her off the top spot.
"I put my blood sweat & tears in writing a dope album only for Travis Scott to have Kylie Jenner post a tour pass telling ppl to come see her & Stormi," Nicki tweeted on Sunday. "lol. Im actually laughing. #Queen broke the record of being number 1 in 86 countries. Thank Jesus & thank you to my fans."
Minaj went onto explain that she brought the issue directly to Scott, whom she said admitted that he did not have the No. 1 album. Neither Scott nor Jenner, however, have yet to publicly respond. HuffPost did not receive a response to a request for comment.
The "Barbie Dreamz" rapper seemed to be taking particular issue with the bundles Scott has sold online, which include various fan merchandise, tickets to the tour and a digital copy of the album.
But Jenner and company weren't Minaj's only targets on Sunday night.
She also called out Spotify for not properly promoting her album, writing, "Spotify put Drake's face on every playlist but told me they'd have to teach me a lesson for playing my music 10 mins early on #QueenRadio. Even tho they've been giving away my music for free for years & I am one of the top Spotify artists of all time."
Minaj went onto claim that the streaming service "had to teach me a lesson" for premiering her music early on "Queen Radio," a program she launched on Apple Music's Beasts 1 station ahead of the album. She played music from the record on the station before it was released on other platforms, which she believes is why Spotify retaliated against her.
Minaj said that the streaming service didn't have the same strict approach to rappers like Drake, who worked closely with Apple Music to debut his album.
"Spotify had to teach me a lesson but rewarded the man who has had an Apple radio show the longest; inadvertently helping the Apple platform the most," she continued. "Oh I can't wait for #QueenRadio on Tuesday. They took away my promotion they had promised for the 1st cpl days b/c of this. #Queen."
Jenner's sister Kim Kardashian even hit up the rapper's album release party earlier this month before turning up at Jenner's star-studded 21st birthday bash.
For what it's worth, Minaj attempted to put out some of her Twitter fires, framing her comments as "sarcasm/dry humor" and encouraging her followers to "loosen up."
"People are calling me thinking I'm huffing & puffing," she wrote. "I'm having the most icoNIC time. Come let me kiss you."
Whatever happens between Minaj, Jenner and Scott, it will likely all come to a head on Monday night at the MTV Video Music Awards, where the three will be sitting closely to one another.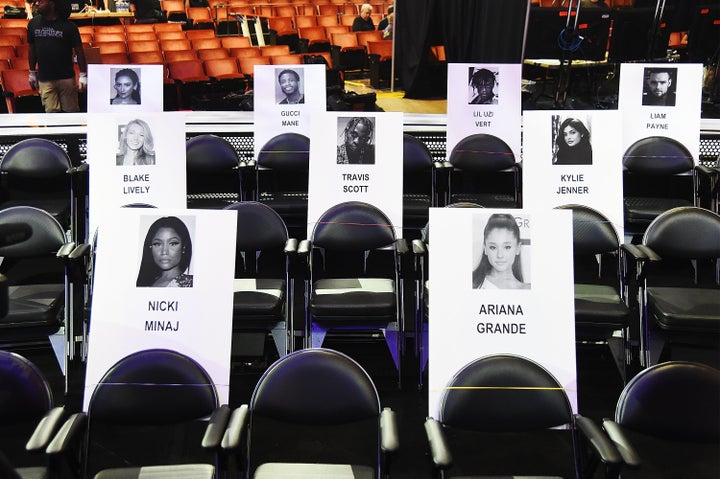 For the love of God, someone please protect Blake Lively and Ariana Grande.
Before You Go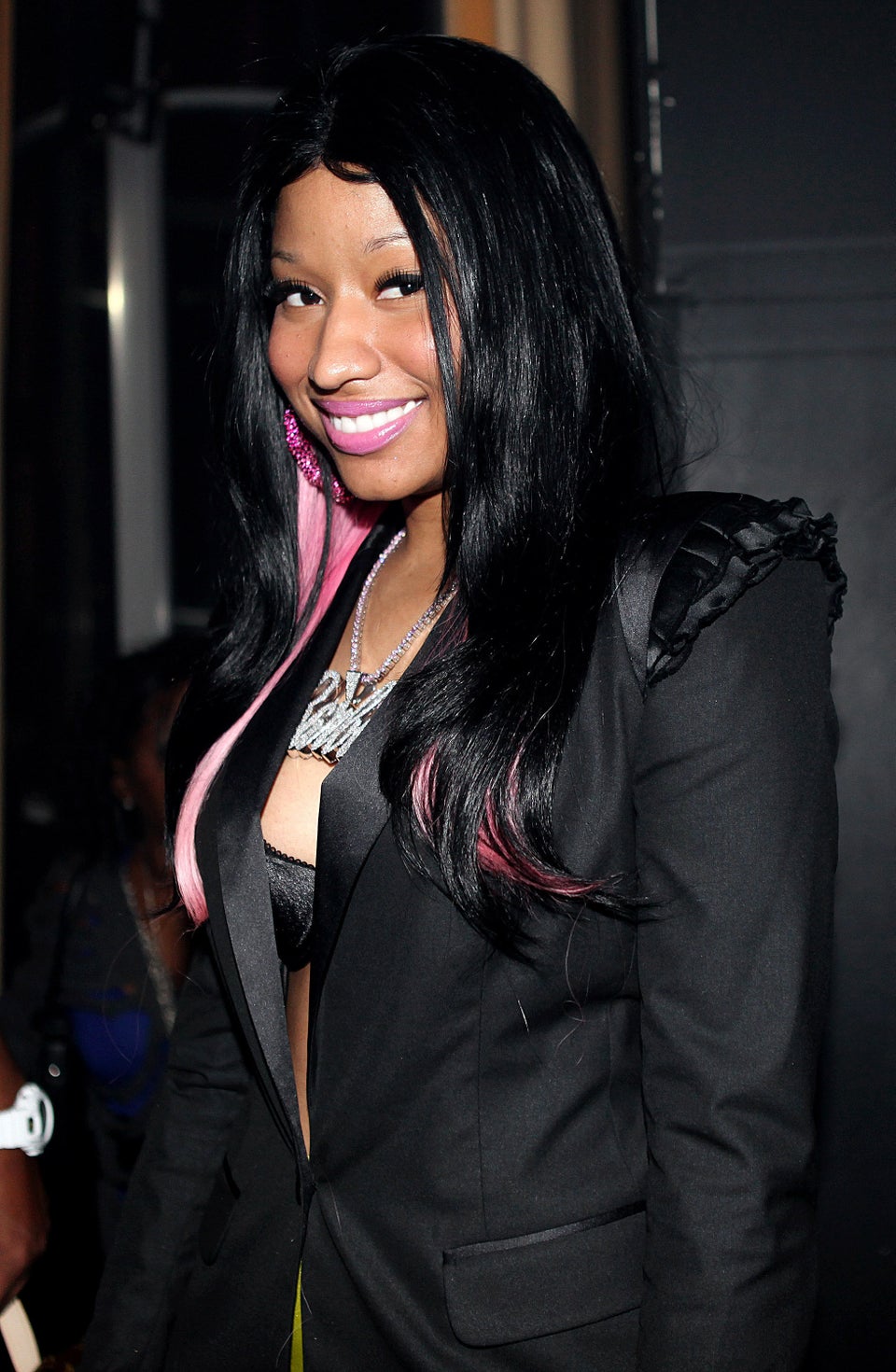 Nicki Minaj Through the Years
Popular in the Community