In an interview with ABC's "Nightline," Minaj makes clear that she's struck her own path to individuality, saying that the comparison didn't "offend" her, but definitely "irked" her.
"First of all, I'm a rapper. I'm from south Jamaica, Queens. What are the similarities?... Wigs? Every female in this game wears wigs. Over-the-top costumes? Ehh. Try again. It's getting tired now though, to me. In the beginning I was like, okay, it's cool, hahaha, when they get to know me they'll understand me. Gaga is a fantastic artist. She's paved her way. She's opened her own lane. But I feel like I have my own lane. And we never cross, ever!"
On a more somber note, the 29-year-old "Starships" pop star revealed that her father had struggled with a crack addiction while she was growing up, and that he had been abusive to her and to her mother. Minaj also discussed "Ellen" favorite Sophia Grace Brownlee, whose spirited "Super Bass" clip went viral in the millions, saying that her biggest pint-size fan caused her to reconsider her sometimes x-rated lyrics.
Check out photos of Nicki Minaj, Madonna and more during the Super Bowl Halftime Show: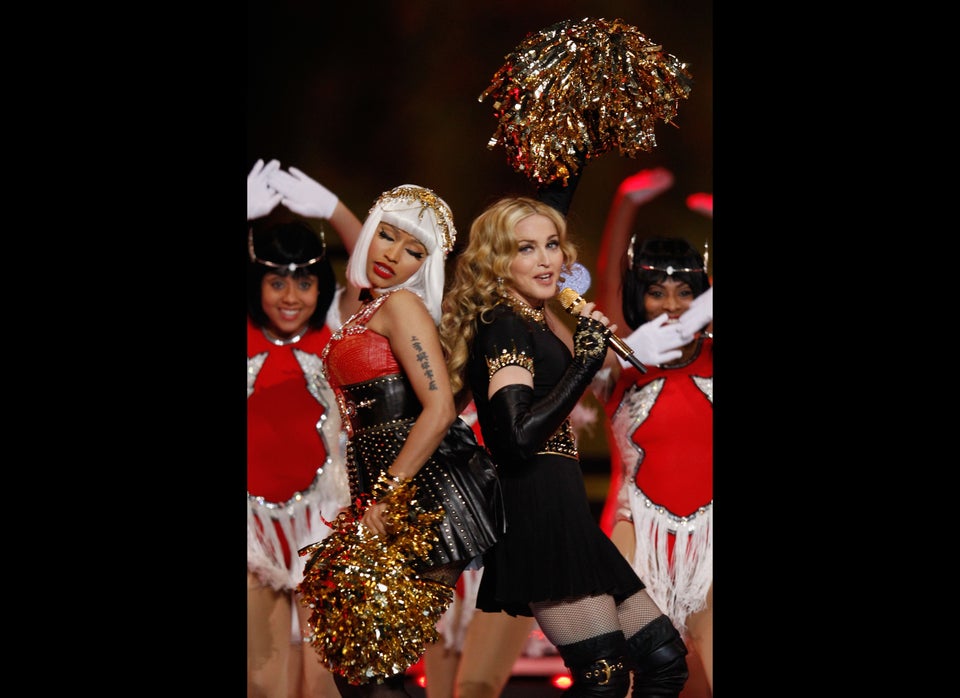 Related
Popular in the Community