Nicki Minaj has no tolerance for rappers who try to question her success -- a fact she made abundantly clear this week when she went on a curse word-filled rant against the rapper Ransom.
Ransom recently dropped a new song called "Man Alone." The track has Ransom reflecting on his own career, including a verse claiming that he did a stint ghostwriting for Minaj, with the lyric, "Before Nicki was wearing those crazy wigs / I was doing verses for her just hoping she made it big."
TMZ approached Minaj about the claim this week, and the 30-year-old rapper did not hold back. "I rap better than him. Who the f--k is he? Crazy?" Minaj questioned. "Yo, I'm not even a man and n----s got my dick in they mouth. Get the f--k outta here."
Minaj went on to add, "I'm undisputed because I'm the only female rapper that day one... I don't need no motherf--king ghostwriter. If you're telling that lie then you must be real f--king desperate and you still ain't gonna pop."
She proceeded to turn away temporarily as photographers asked for pictures before she decided she wanted to say more, ranting, "How [is] a wack n----a gonna write my s--t? I haven't even heard about that in the last five years. I'll slaughter these n----s. Period."
After the incident with TMZ, Minaj wrote back to Ransom's tweet, thanking him for saying that she wrote her songs, and adding that she always has and always will. The gratitude apparently wasn't enough for Ransom, who slammed Minaj for trying to bring him down.
UPDATE: TMZ caught up with Ransom last night, who spoke out on the matter. "What I meant was, she used to call me to get on her songs," Ransom told TMZ. "I meant that we did verses together. I did verses for her records." Ransom went on to call Minaj's rant against him "disrespectful."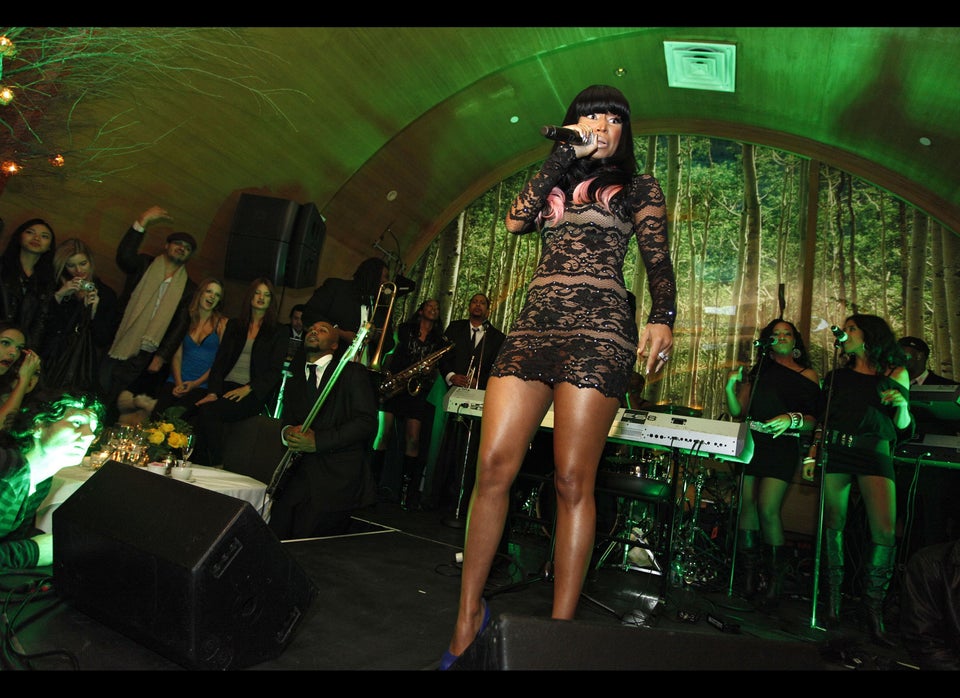 Nicki Minaj's Style Evolution