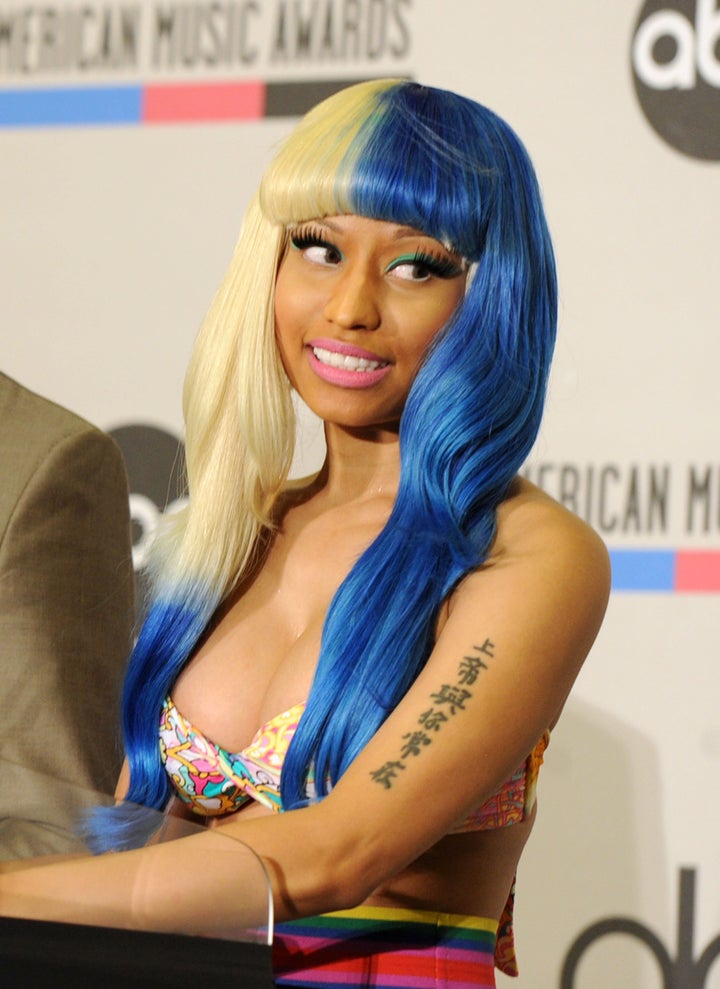 Ellen DeGeneres invited the little girls from Essex, England on her show yesterday where they performed Minaj's hit song for the audience, before being surprised by a very special guest.
Watching Sophia Grace shriek in delight and surprise as she realizes she's meeting Minja, is again one of the most adorable things you'll ever see. Minaj told Ellen that within five seconds of seeing the video she was calling everyone she knew, and receiving a billion emails about the little girl. "She blew me away," she said.
The singer asked Sophia to perform the bridge from "Super Bass" and definitely blew everyone way, Minaj told her, "You are incredible. I just want you to stay in school, the both of you. Music is beautiful, but I want you to stay in school. Put your books first and singing second."
Minja later joined in rapping the song with the 8-year-old, but you can see her blushing as the young girl, spit out lyrics like "He pop bottles and he got the right kind of build/He cold, he dope, he might sell coke/He always in the air, but he never fly coach."
"No, I just learned the words really quickly," explained to Ellen. "And I like the video because it's got a motorbike made of ice, and pink! Everything is pink, I just love pink!"

Calling all HuffPost superfans!
Sign up for membership to become a founding member and help shape HuffPost's next chapter