This time, the look consisted of a pink fried chicken necklace. Seriously. We never thought the words "fried chicken" and "necklace" would ever be used in the same sentence, but leave it to Nicki to break all the rules when it comes to fashion.
Nicki and her poultry accessory, made by jewelry brand Onch Movement, made an appearance while performing in Las Vegas this past weekend at the iHeartRadio Music Festival. Unfortunately for Nicki, what happened in Vegas didn't exactly get to stay in Vegas.
Check out these pics and decide if her (possibly?) edible necklace is actually an innovative and creative fashion statement or just totally bonkers.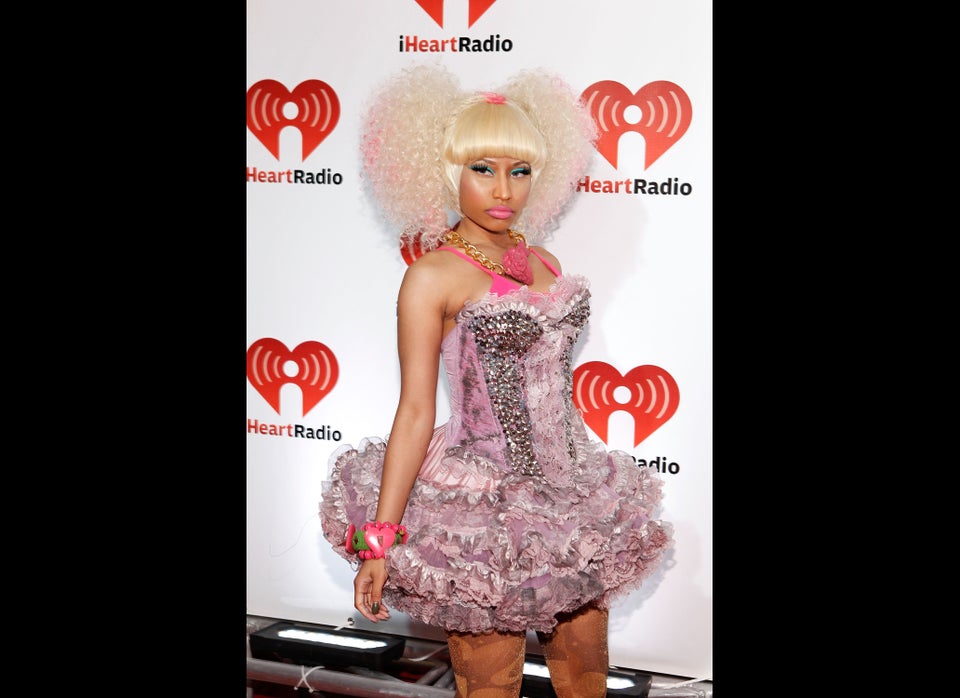 Nicki Minaj's Fried Chicken Necklace