It doesn't take a scientist to suspect that pop music's lyrics have become increasingly sexual as of late, with a majority of number one hits becoming almost nonsensical once they're censored down to radio-friendly levels. But we never knew exactly how drastically the vocabulary of music had changed... until now.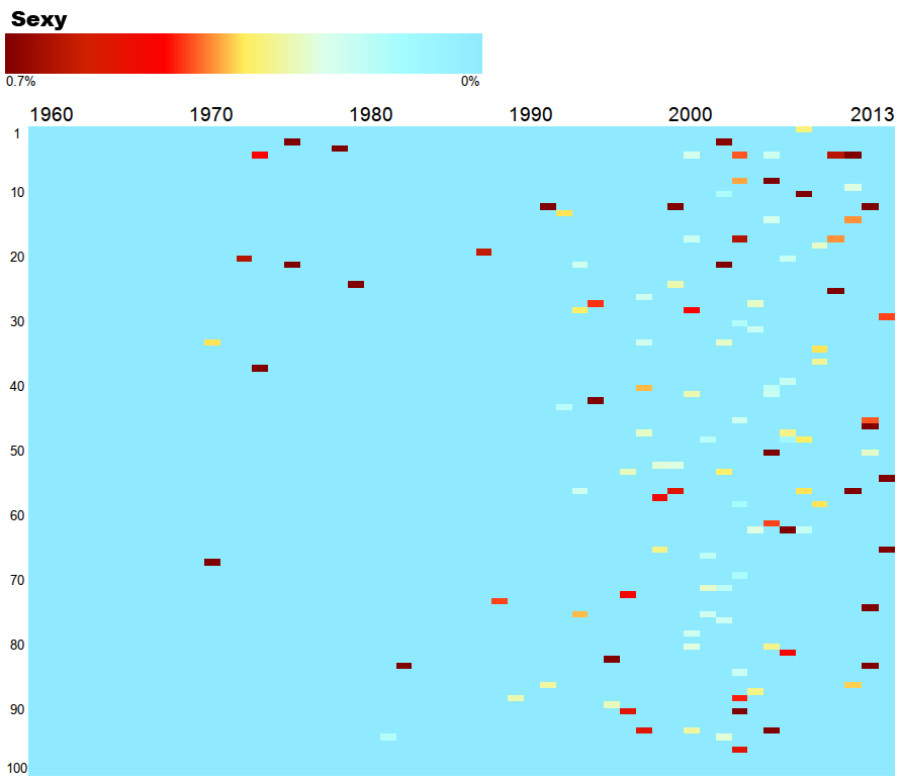 Artist and researcher Nickolay Lamm investigated the matter with a project entitled "Money, Love and Sex," which delves into the trending lyrics of Billboard hits. Lamm tracks the popularity of certain key words in song lyrics, tracing how their use has expanded or declined over time.
"I had a feeling (as do a lot of people), that songs these days are a lot about sex, in a very blatant way," Lamm explained to The Huffington Post. "I also had a feeling that songs back in the day were more about love. So, I decided to see if this was true. I made a database of song lyrics, which took a very long time to fill, along with a program which analyzed this database. So, I just type in a word or phrase and it tells me which songs had these words and phrases and how often these words and phrases appeared in each song."
Lamm's graphs explore the fluctuating popularity of words including "home," "lonely," "weed" and "ass," creating an abstract portrait of the overt sexualization of contemporary music. In each graph, the horizontal axis represents the year the song was released and the vertical axis is the song's popularity according to Billboard Year-End Hot 100 singles. "Each cell represents a song," explained Lamm. "The more red a song is, the more often that particular word appears appears in the song. For example, if a song has five 'love' words and a total of 100 words in the entire song, that song is assigned 5% and a particular shade of color."
Lamm's chosen words range from the sweet to the nasty, the emotional to the purely physical. While some, like "baby," remain relatively consistent from the '60s to the present, we clearly see "I love you" on the decline and the "foul" category -- which includes words like "fuck," "bitch," and "hoe"-- breaks onto the scene in the '90s. After perusing Lamm's fascinating glimpse into music history, it's safe to say pop lyrics have taken a turn for the dirtier. Take a look below and let us know if you find any of the results particularly shocking in the comments.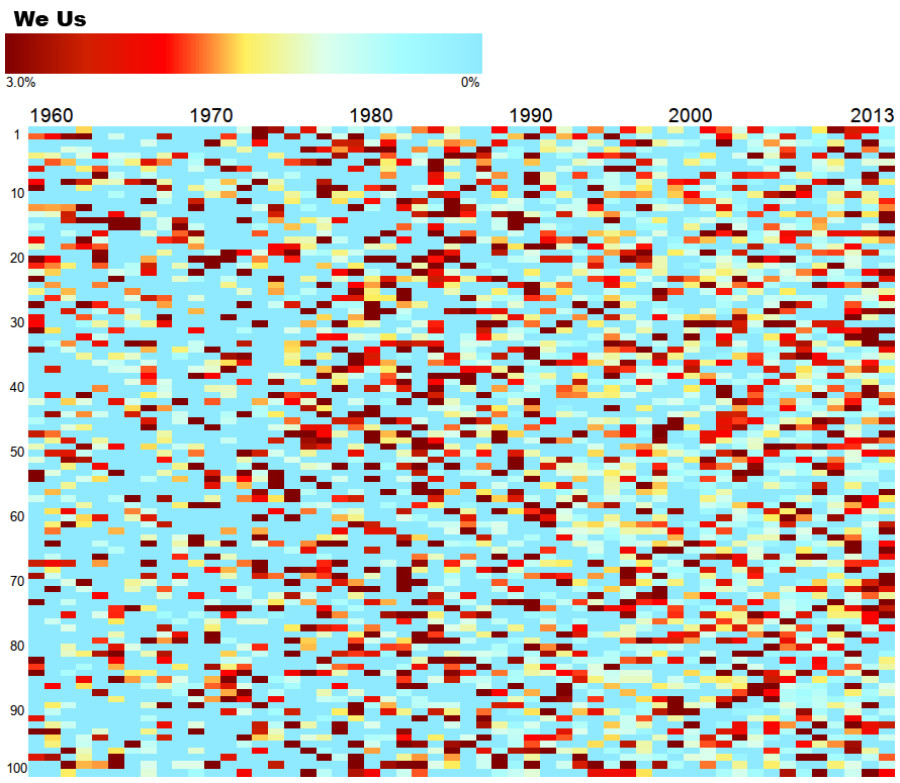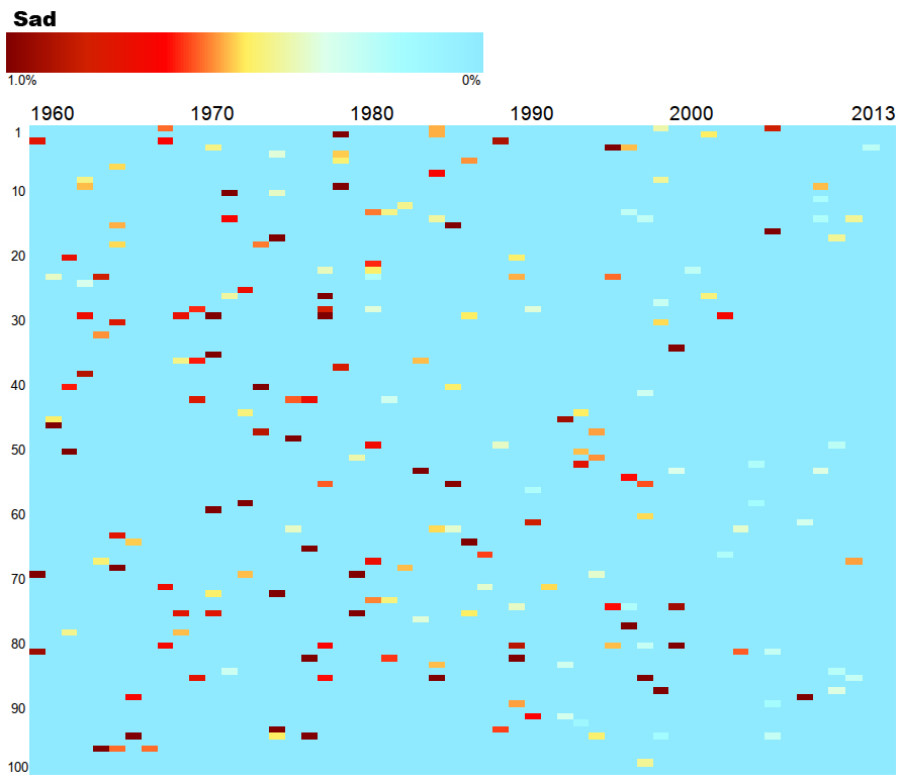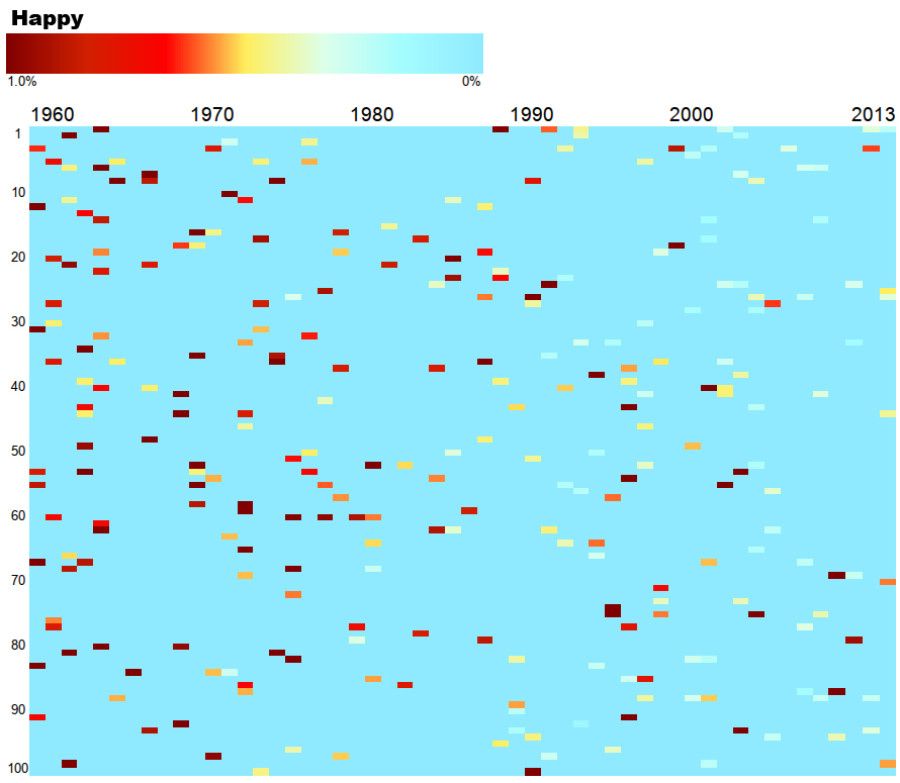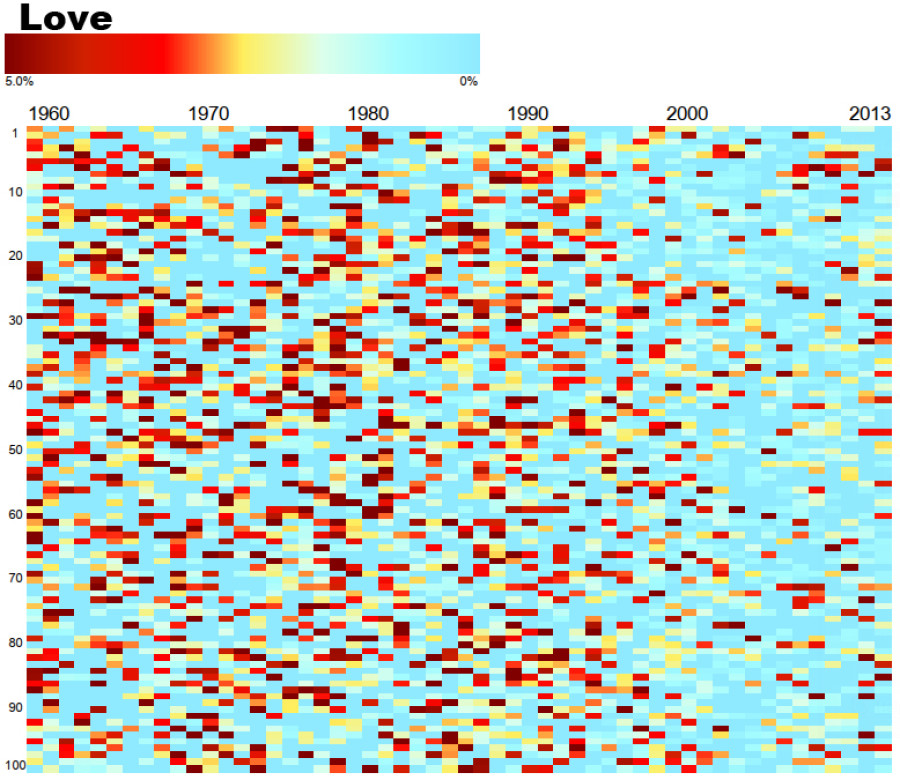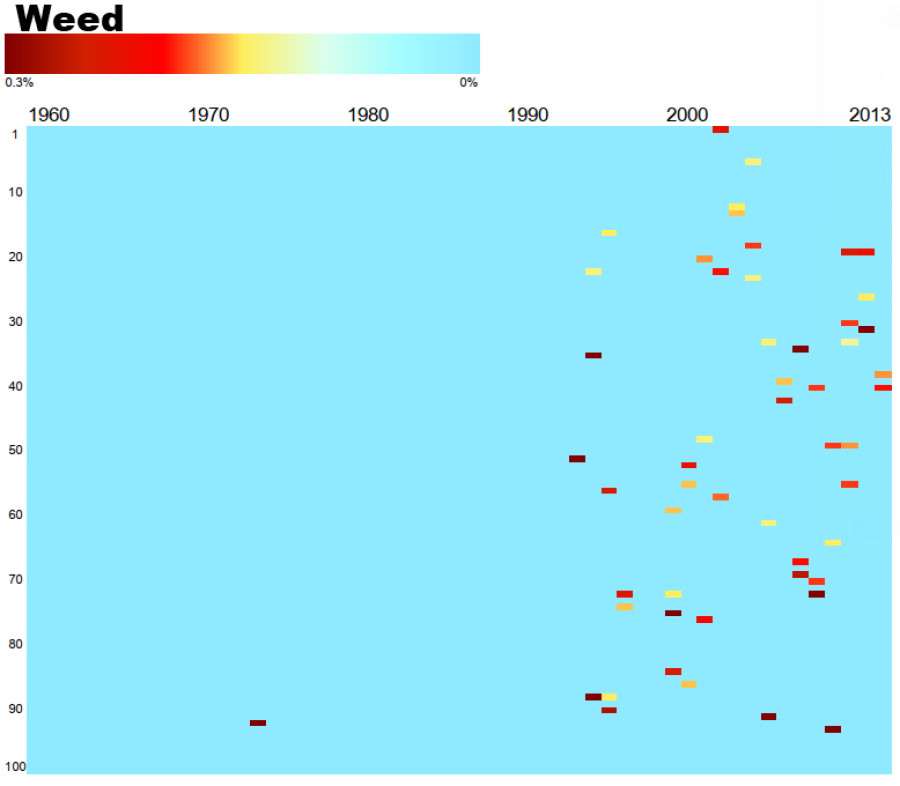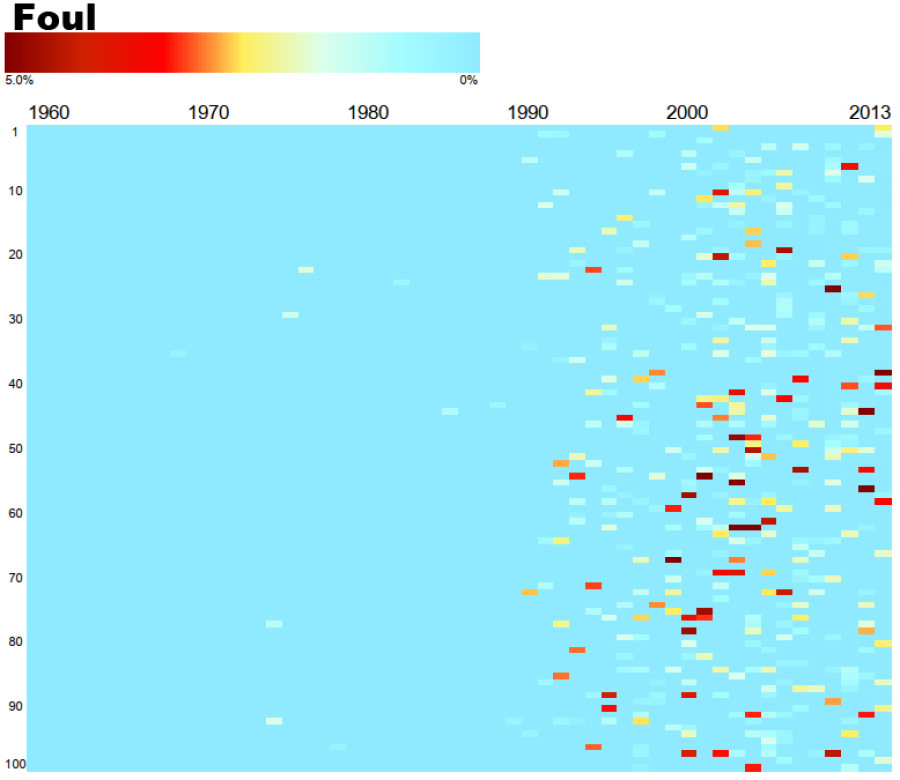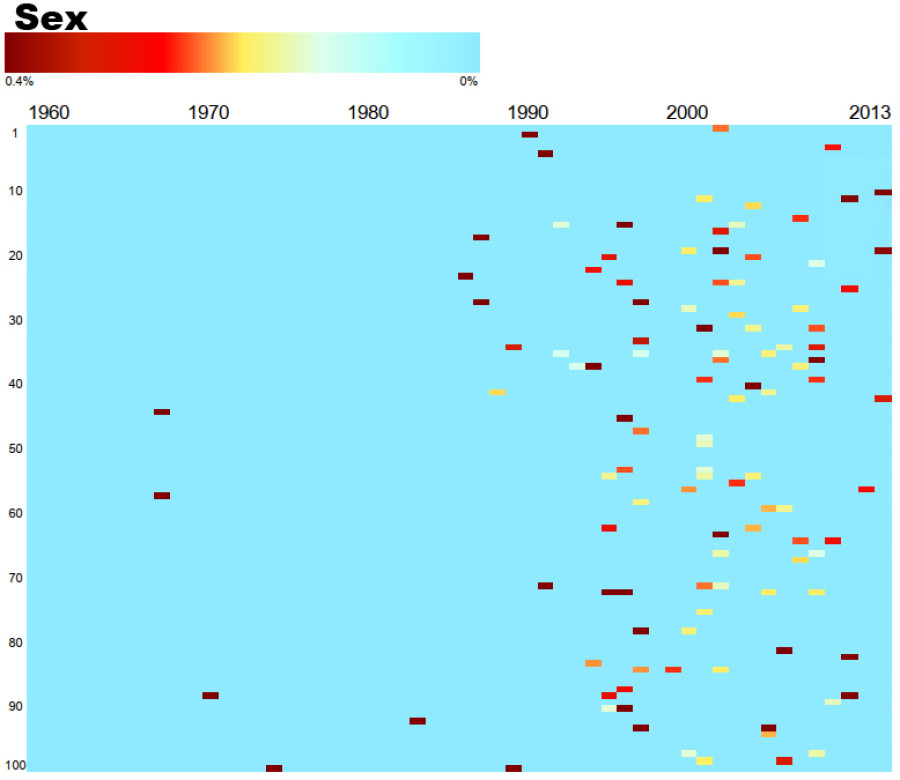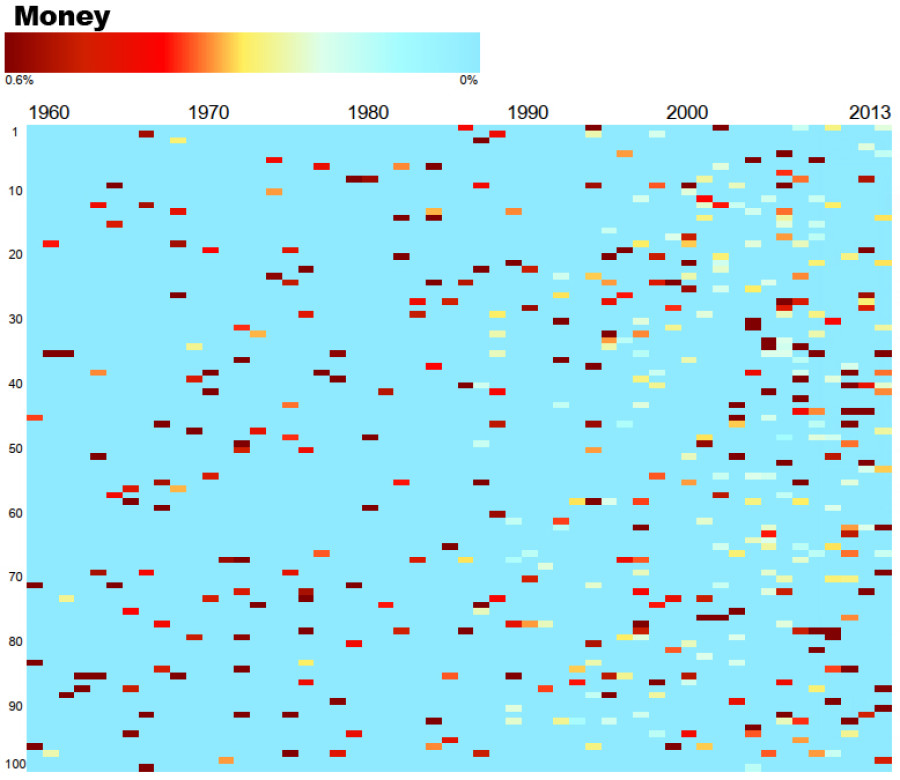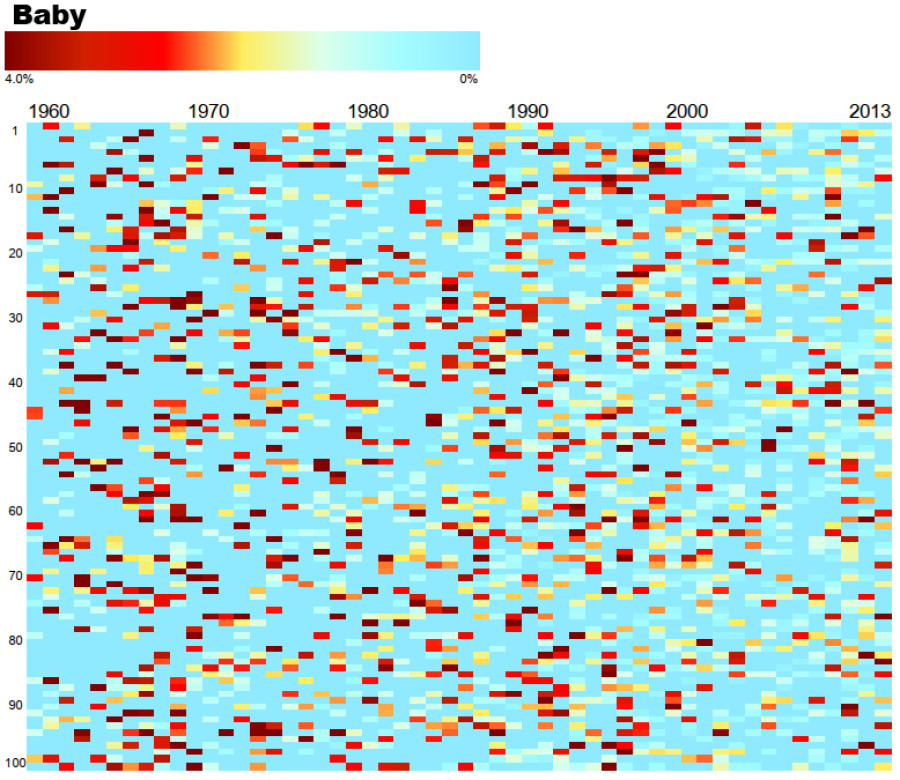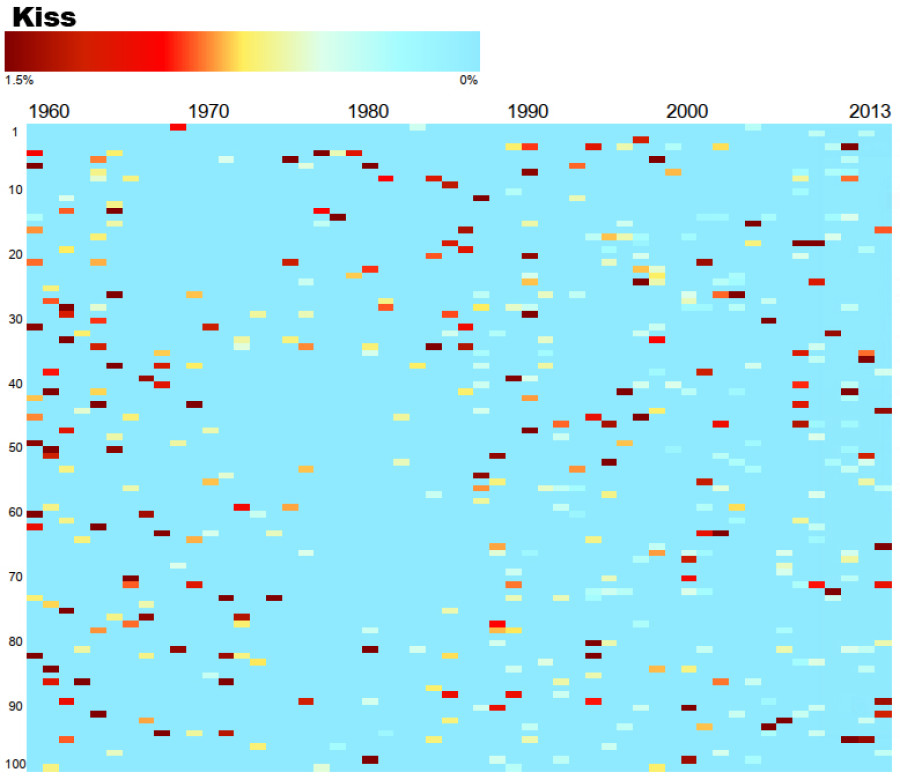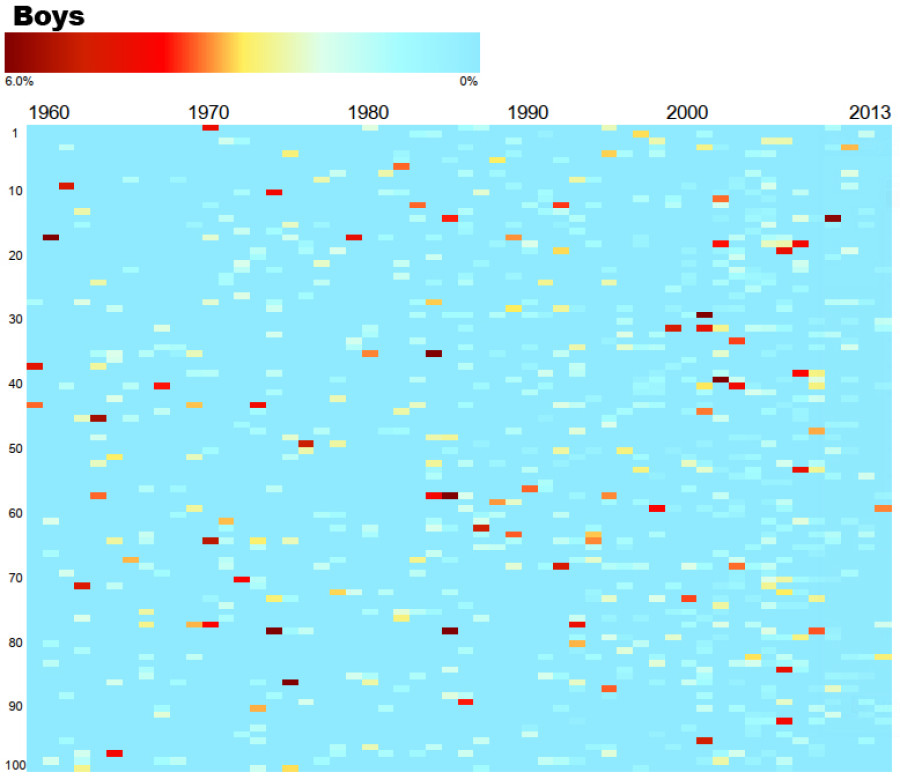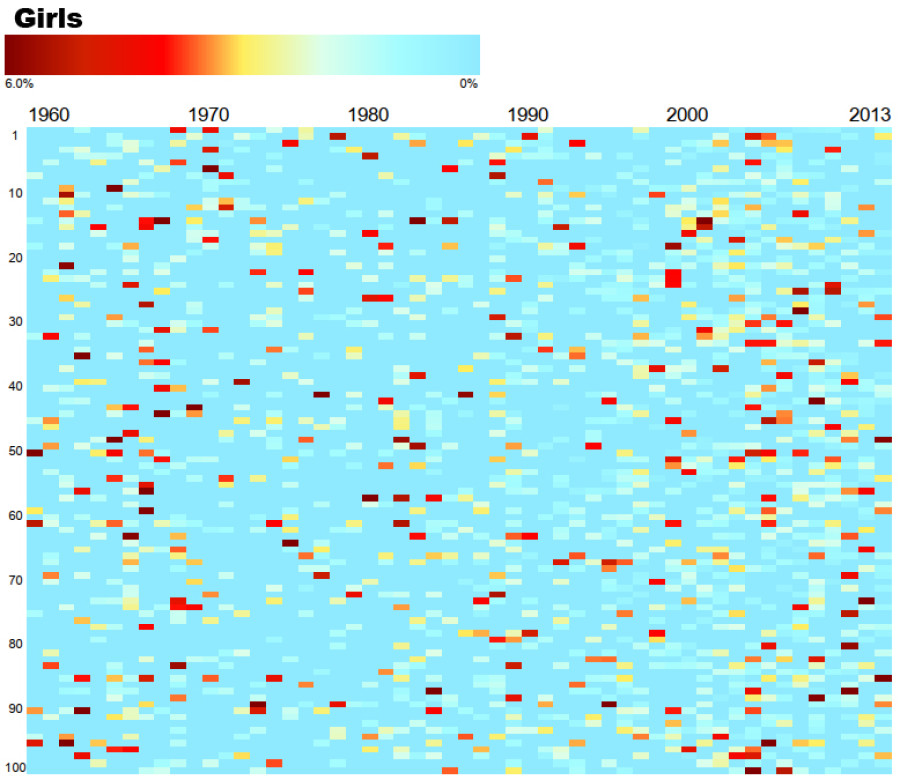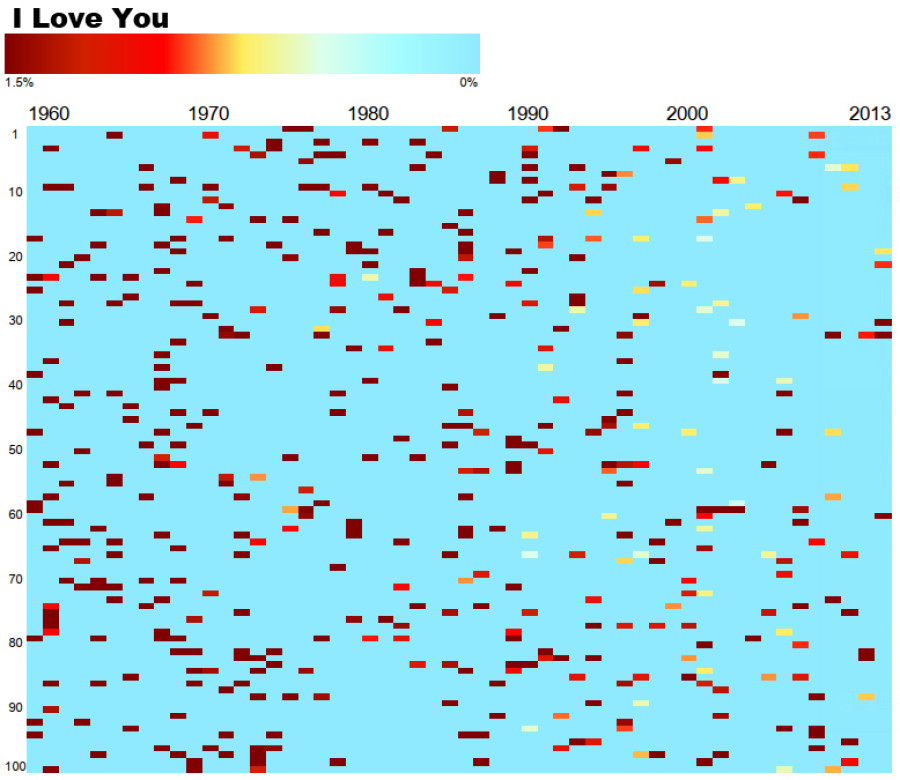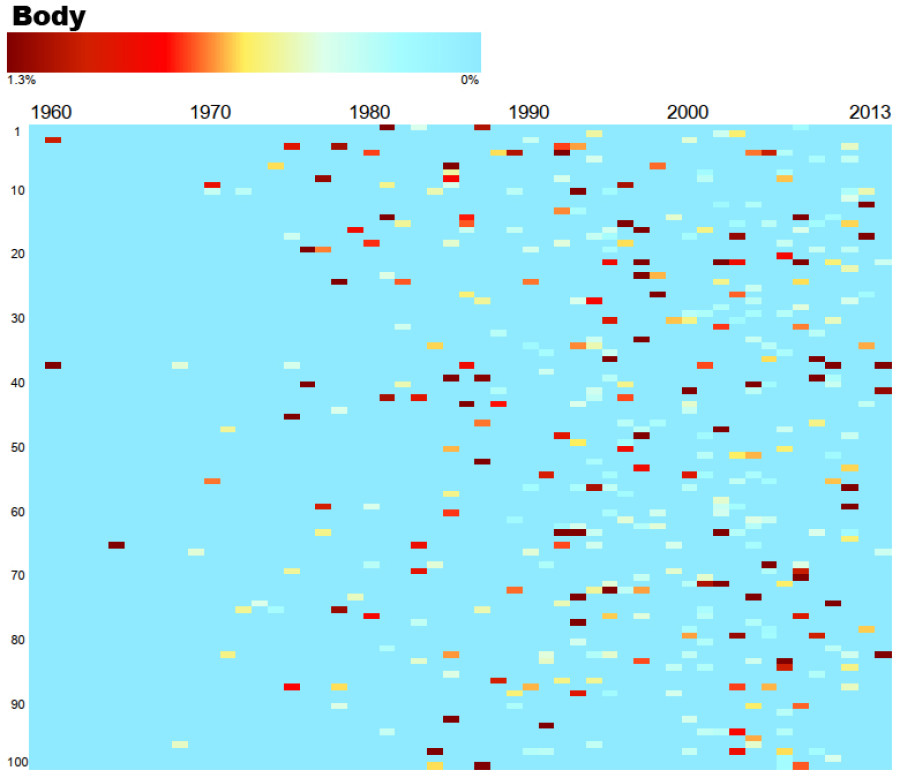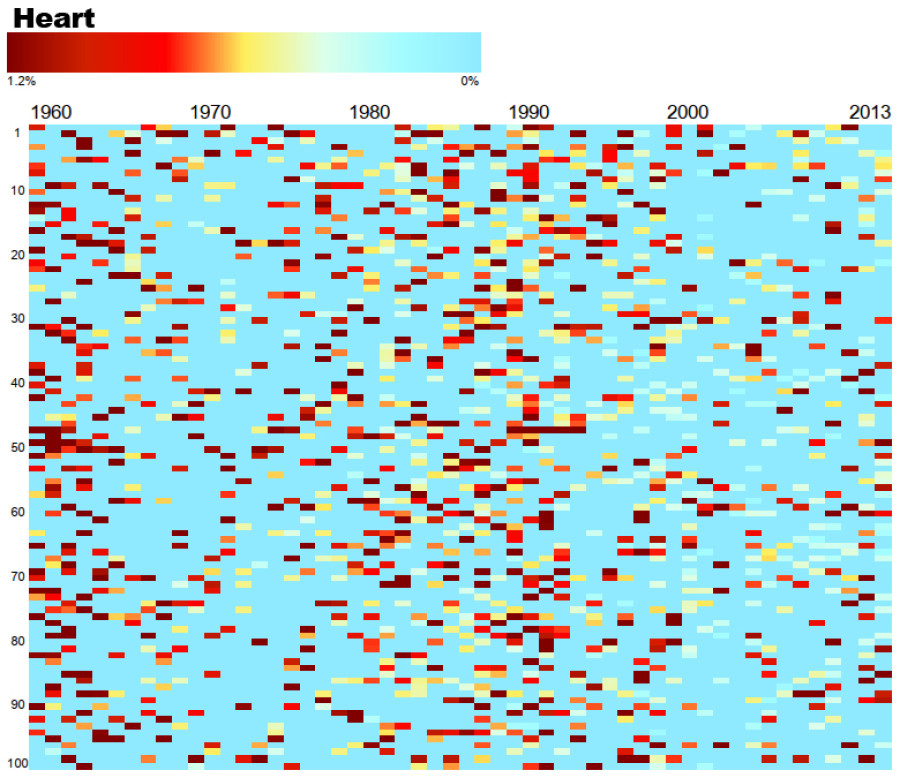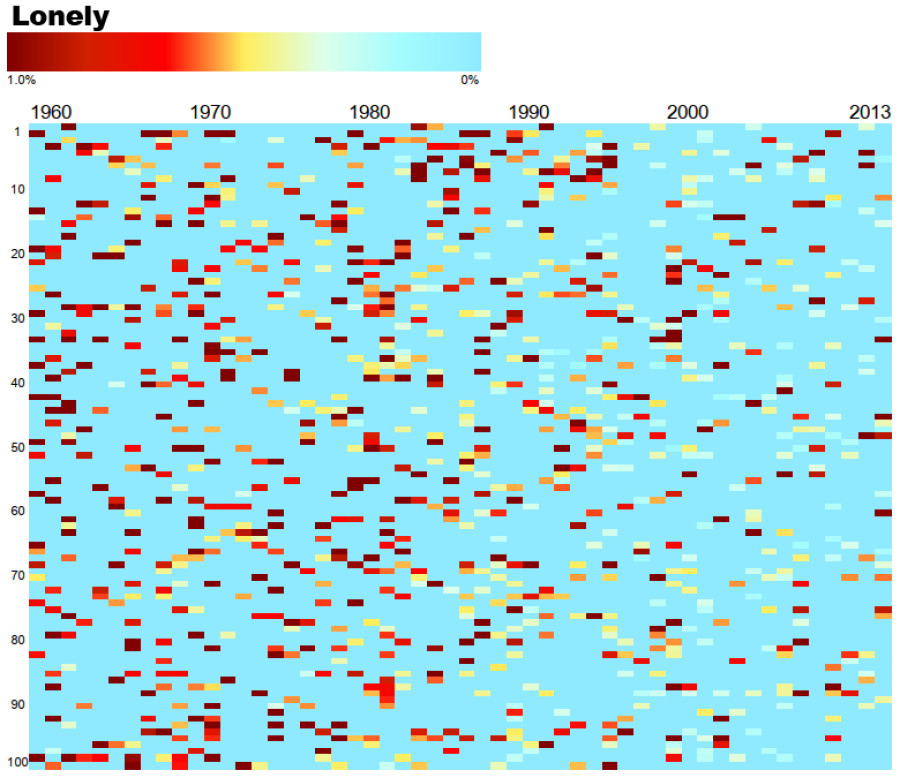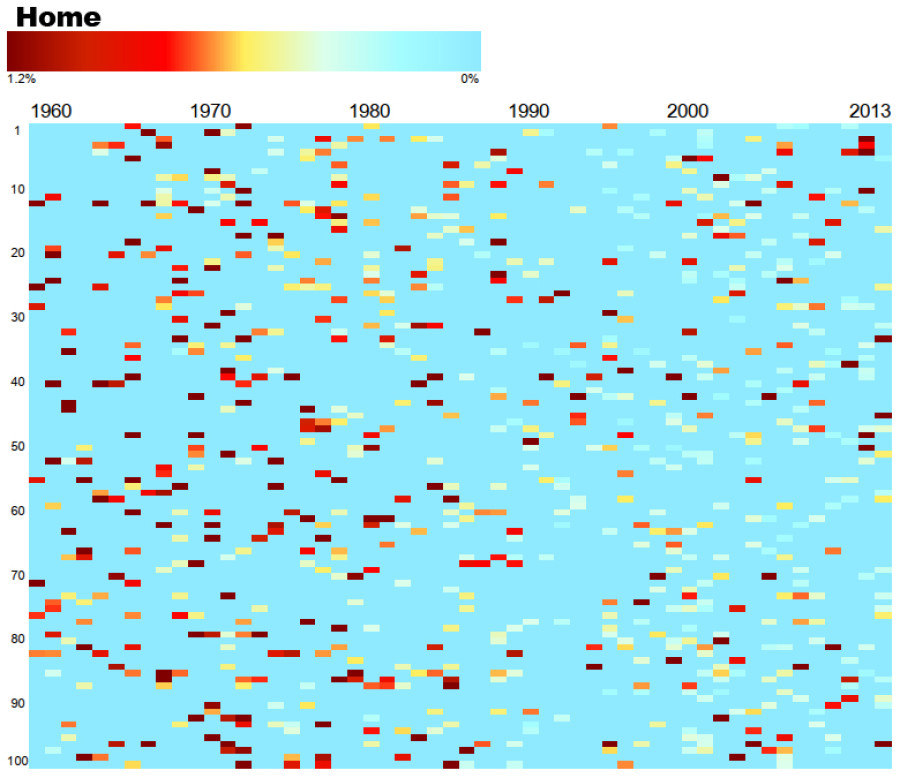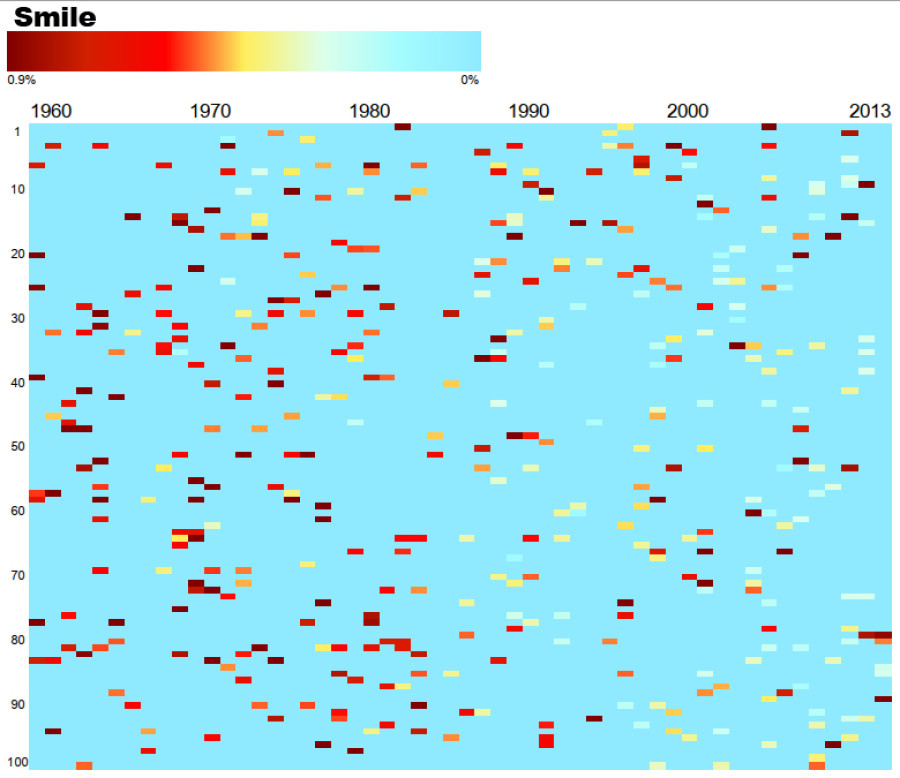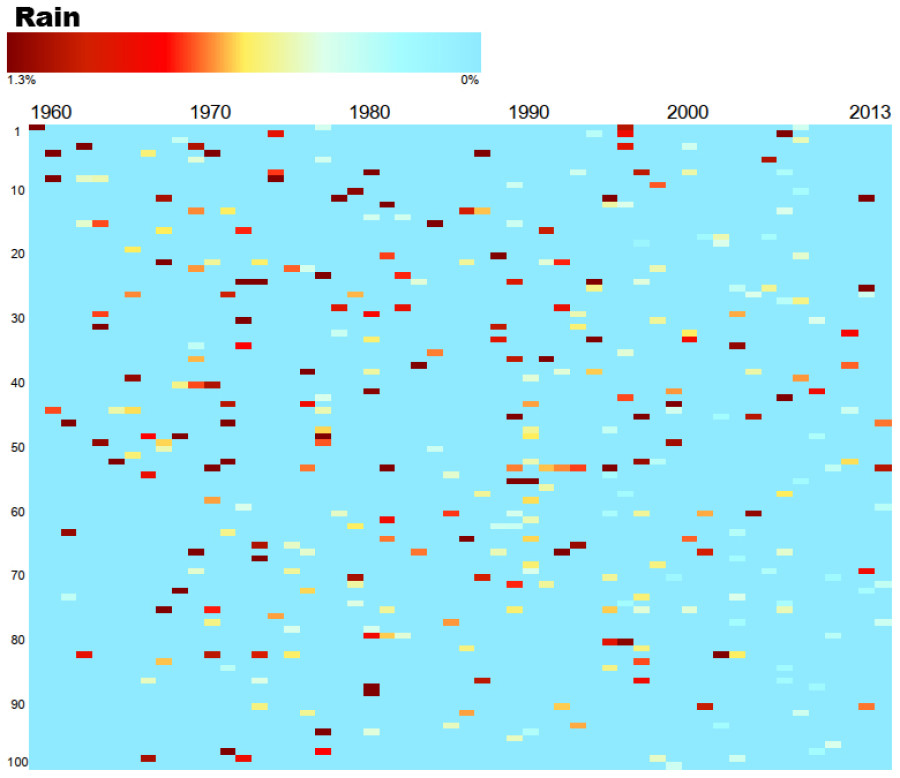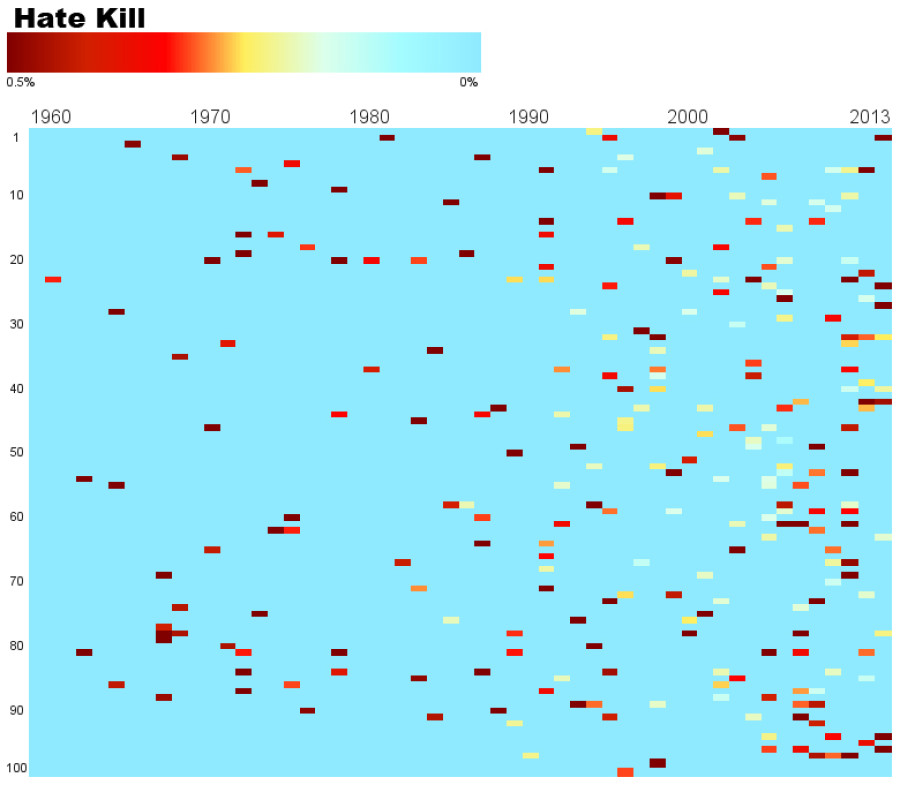 Popular in the Community