Normally when you hear someone talk about "soap film" they aren't referring to the cinema. But Nicky Assmann's kinetic light installation explores the psychedelic choreography of soap in motion.
For the installation "Solace," which debuted at last year's STRP Festival in Eindhoven, Assmann crafted a giant mechanical apparatus that slowly slides to create a soapy film at regular intervals. The platform is adorned with a dazzling light assortment, revealing the movement patterns in the dripping film. The soap refracts the light as the water from the water-glycerol mixture rolls down, creating a fluid vision mostly reserved for hallucinations. Gravity eventually pulls the liquid downward, creating a mesmerizing dance of color and light until the film eventually breaks apart.
We've been seeing a lot of bubbles pop up in the artosphere lately but Assmann's work really uses the medium to explore the happy meeting ground of art and science, which just makes us all bubbly inside. You can catch her in a group show this summer in Pittsburgh, titled, "Light, Matter, Memory."
See a slideshow of the work below: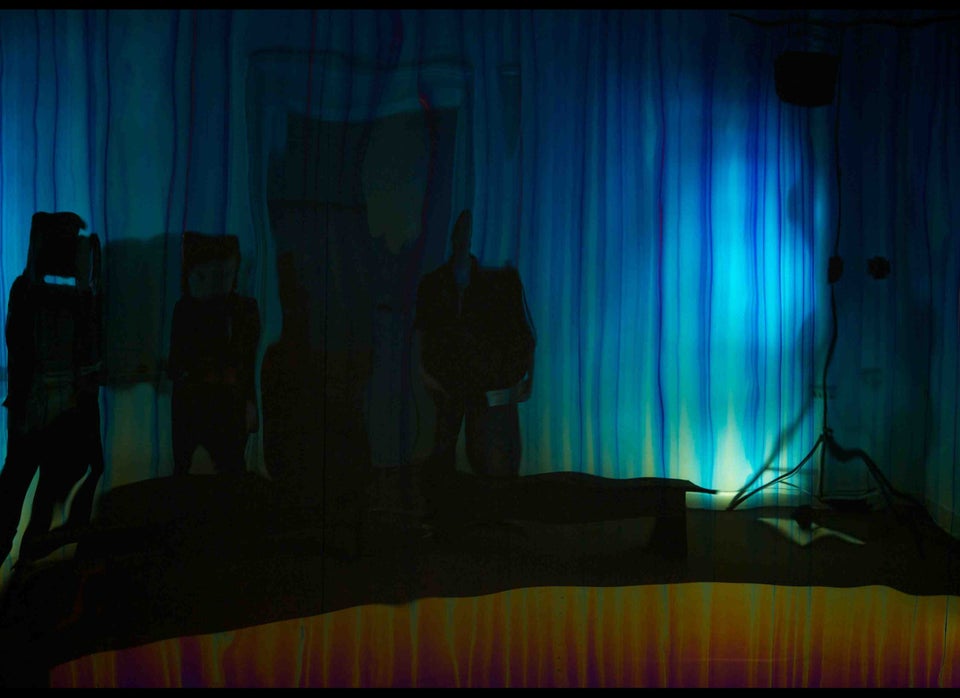 Nicky Assman
Related
Popular in the Community