It's a "Sopranos" reunion, courtesy of ... Nickelodeon?
You read right. Cast members from the late HBO mob series will reunite in the Nickelodeon TV movie "Nicky Deuce," which stars "iCarly's" Noah Munck and "The Sopranos" star Steve Schirripa.
The movie, which is based on the children's book written by Schirripa and Charles Fleming, centers on Nicholas Borelli II, a.k.a. Nicky Deuce (Munck), a nerdy teen who finds himself in Brooklyn with a mobster uncle (Schirripa) he never knew he had after his plans to attend math camp go awry.
Schirripa (a.k.a. Bobby Bacala) tapped many of his former "Sopranos" co-stars to make appearances in the kids mob movie, which is sure to have fewer f-bombs and trips to the Bada Bing than "The Sopranos" did. Look for James Gandolfini, Michael Imperioli, Vincent Curatola and Tony Sirico in The Huffington Post's exclusive "Nicky Deuce" trailer above.
"I'm excited for fans to see 'Nicky Deuce' come to life from a book I wrote over seven years ago," Schirripa said in a statement. "Especially, because I was able to share it with my friends who reunited for this special project. It has been a long and rewarding road."
Check out the exclusive "Nicky Deuce" trailer above!
"Nicky Deuce" premieres on Monday, May 27 at 8 p.m. ET on Nick at Nite.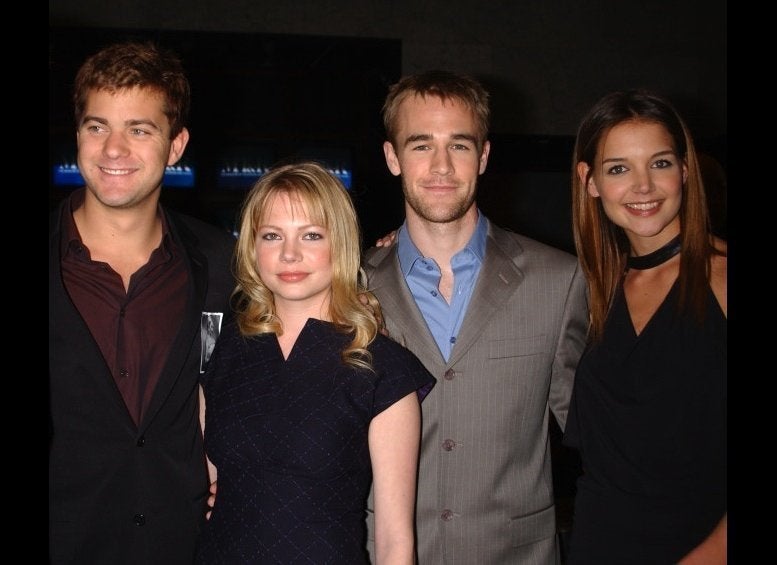 TV Reunions We Want To See
Popular in the Community