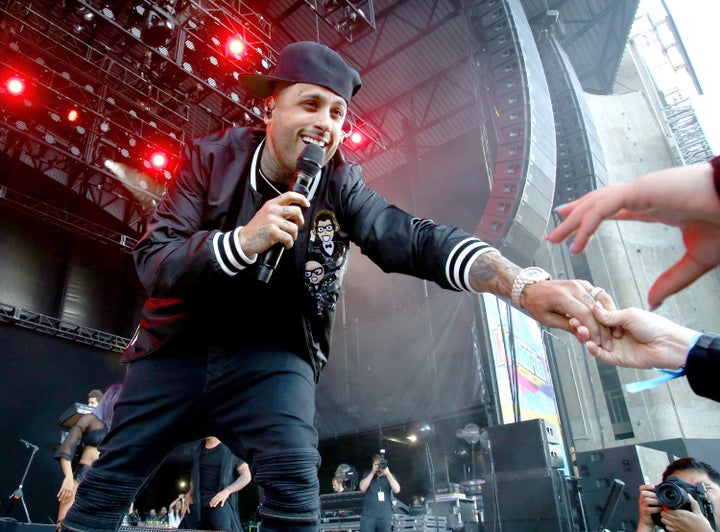 Nicky Jam fans will soon get a glimpse into the reggaeton superstar's life.
A 13-episode bio-series titled "Nicky Jam: El Ganador" is set for a global premiere on Netflix, according to Deadline. In the U.S, the series will debut first on Telemundo, then be available for streaming.
"I'm extremely excited we started on the production of my biographical series Nicky Jam: El Ganador, which people around the world will be able to see on Telemundo," Nicky Jam said in statement sent to HuffPost. "It's something I've wanted to do for a long time, so thanks to all those who supported me and have worked to make my dream come true."
News that Telemundo had ordered a biographical series based on Nicky Jam's life first made headlines in March 2017. Acclaimed music director Jesse Terrero will lead the project, which will delve into the artist's beginnings in the industry, his past substance abuse, and how he reinvented himself. The series will also include information on the history of the reggaeton genre.
Filming began in Medellín, Colombia, this week, and will continue in Mexico, Puerto Rico and New York. The artist shared a photo via Instagram on Saturday, captioned "On my way to film the series," that shows him standing in front of a private jet.
Popular in the Community