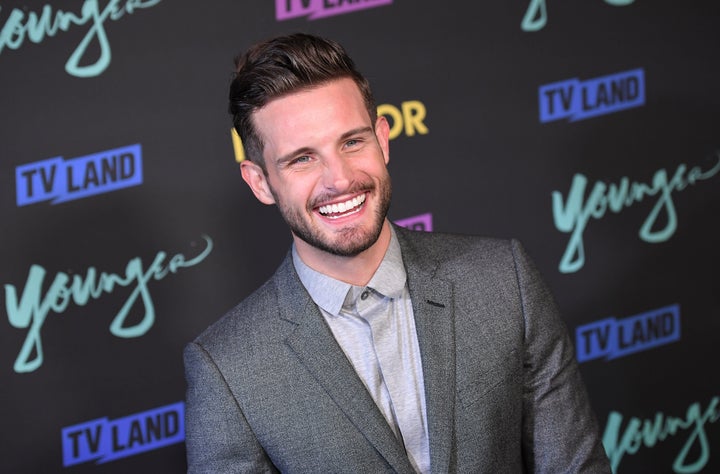 Nearly six months after coming out as "sexually fluid," Nico Tortorella is still answering questions about his sexuality with an ease that's unusual among male celebrities. 
In a new interview with New York Magazine's Vulture blog, the 28-year-old "Younger" star once again clarifies that his sexual desires don't always align with a traditional identity. He traced his unorthodox view of sexuality back to high school, when he had his first sexual experience with another man. His partner, he said, was a closeted friend who was struggling to come to terms with being gay. 
"This is going to sound f*cked, but I knew that he was really struggling. And I was like, 'Look, if I hook up with him, maybe it will make things easier for him,'" Tortorella said. "We hooked up. There was no assplay at all. It was just dick-to-mouth here."
The friend, Tortorella recalled, had a very emotional reaction to the experience. "He was shaken up about it," he said, "and I was like, 'It's fine. What happened last night doesn't make you the person that you are. Why are you putting so much weight on it?' And when that happened, I was like, 'Oh, I'm thinking about this differently than everyone else is thinking about it.'"
Interestingly, Tortorella now says he'd prefer to identify as "emotionally fluid," and sees himself as more bisexual than anything else. "The more I'm having these conversations, the more comfortable I am identifying as bisexual," he said. "I've been so hesitant about using the word for so long, because it does have a negative connotation in our generation."
The actor, who recently opened up about being in a same-sex relationship with hairstylist and Instagram personality Kyle Krieger, then added, "People fought for so long for that 'B' in LGBT, and I refuse to be the person that's going to throw that away because I think I have a more colorful word."
Tortorella won't be shying away from the subject of sexuality anytime soon. His podcast, "The Love Bomb," features plenty of intimate discussions about gender, sex and relationships. The actor is also reportedly at work on a TV series that will tackle similar themes. 
Calling all HuffPost superfans!
Sign up for membership to become a founding member and help shape HuffPost's next chapter
BEFORE YOU GO
PHOTO GALLERY
28 Bisexual Celebrities