Note: Some of the photos below contain graphic imagery.
Those who grew up in the United States are likely familiar with the "American dream," the national ethos that dictates all men are created equal, each endowed with a birthright to life, liberty and the pursuit of happiness.
But for some not born in the country, the mythical American dream does not seem to apply. In his series "The Other Side of the American Dream," photographer Nicola Okin Frioli captures the nightmarish realities faced by migrants attempting to reach the United States by way of Mexico.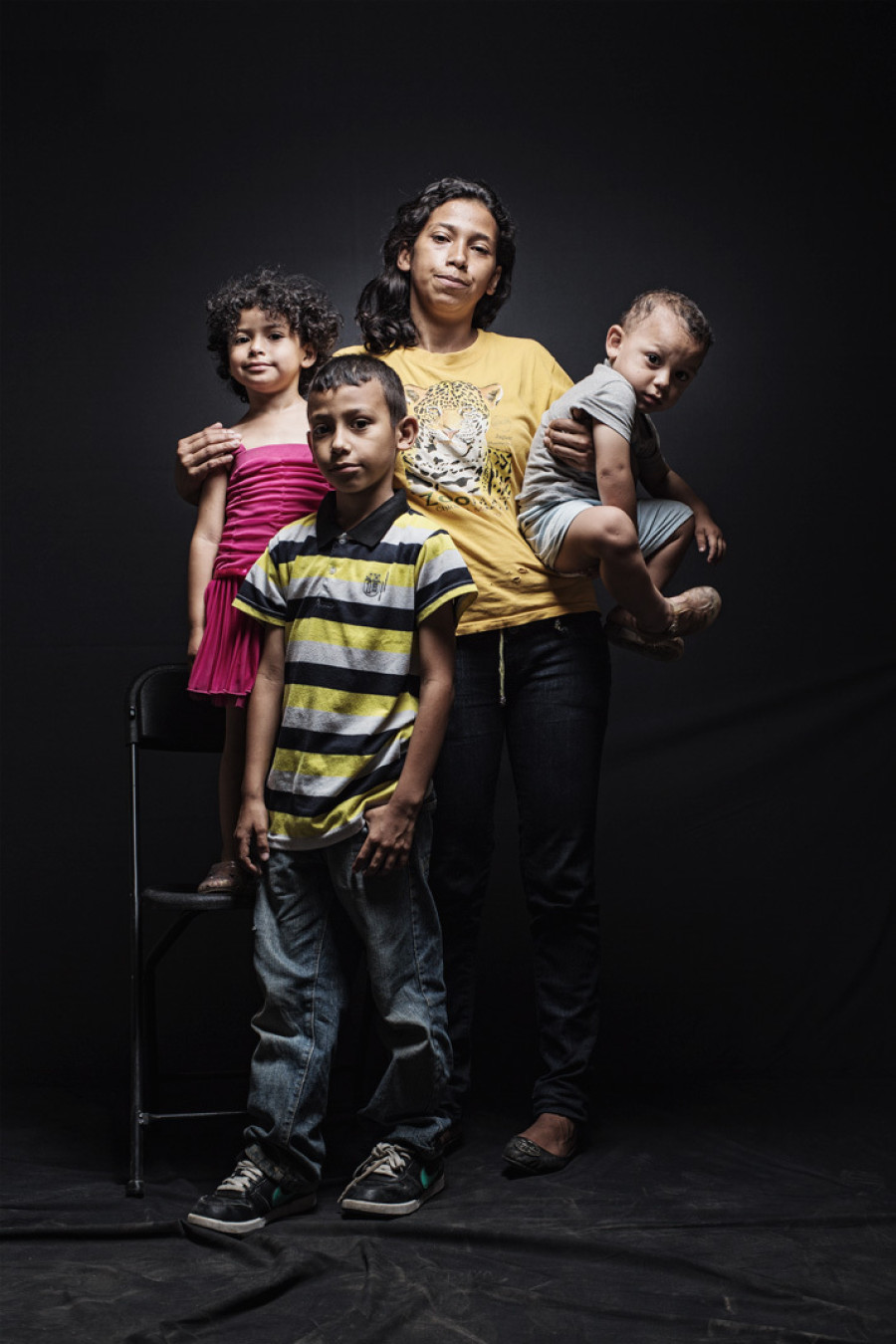 "Wendy fled from Honduras with her three children (Jared of 18 months, Jazmin of three years, and Eduardo of eight) because of the attempted murder she suffered by her husband, a member of the Mara Salvatrucha 18, one of two of the largest gangs in Central America. The complaint filed against her husband for domestic and sexual violence towards her and their three children had no solution in Honduras due to corruption." - Tapachula, Chiapas, 2014.
Frioli's subjects, departing from places like El Salvador, Honduras, Guatemala, and Nicaragua, must pass through Mexico on their journey to the U.S. Whether seeking asylum from gang violence, fleeing from economic failure, attempting to reunite with a beloved family member or simply vying for a brighter future in a new place, the human beings see a glimmer of hope in the dream promised to so many Americans.
Yet their ambitions are all too often tragically cut short by the treacherous journey. Some fall victim to rape and abuse, while others are wounded by local gangs or corrupt officials. And then there are those injured by "The Beast," a cargo train that crosses Mexico with the promise of bringing its inhabitants closer to the U.S., yet often results in crushed limbs and broken bones from the perilous journey. Many riders are known to jump off when confronted with immigration police; oftentimes their arms and legs are mangled beneath the train.
"The message is clear," Frioli explained in an email to The Huffington Post. "To gather all documents and testimonies of complaints and abuses, reflections and discontent against the abuse and corruption of the border authorities about the Central American migration in Mexico. The portraits and touching, but cruel images reveal the physical scars, pain and humiliation of those who at least once, allowed themselves to dream."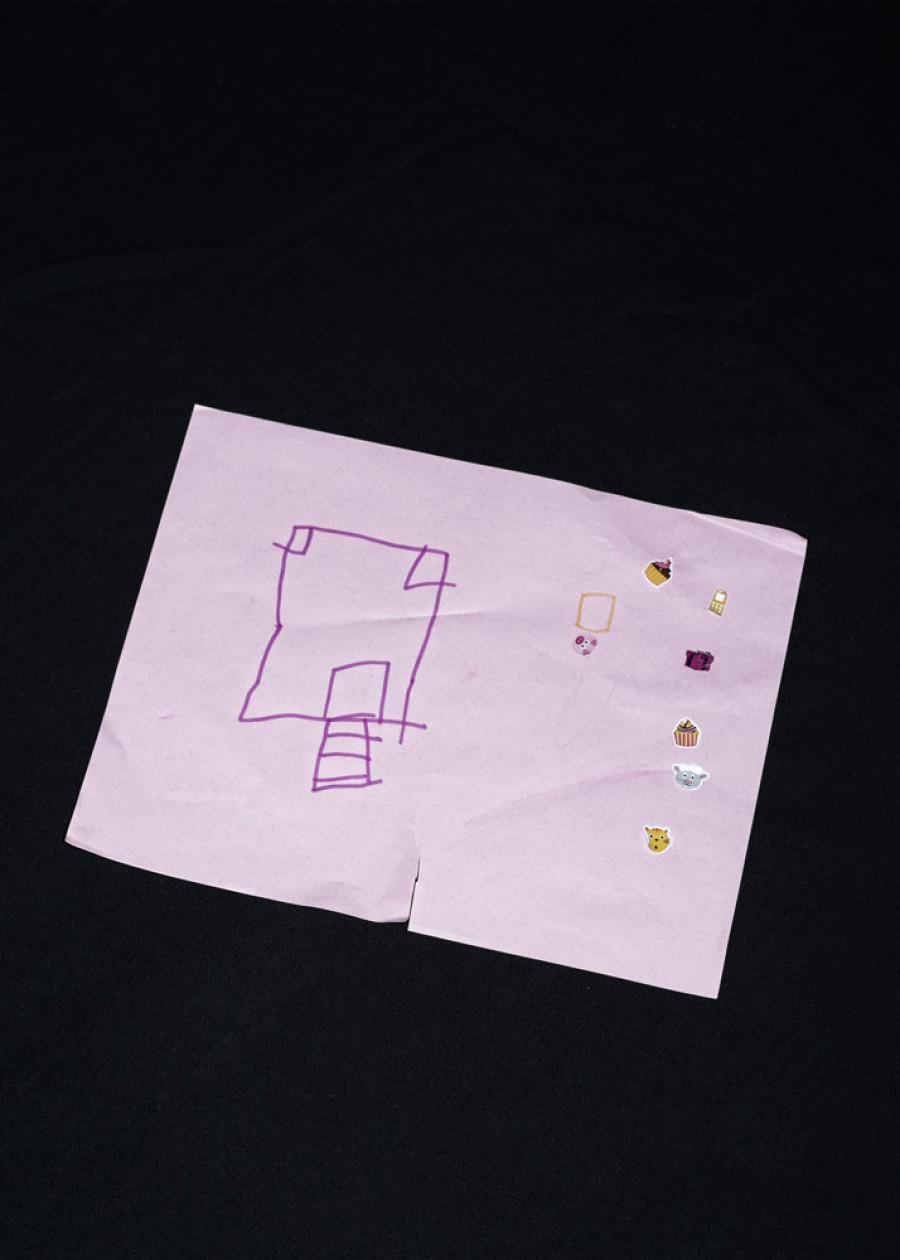 "Grandma's House. Drawing done by a six-year-old Honduran girl. Her greatest desire is to return there with her grandmother." - D.F., Mexico, 2014.
Frioli's subjects, from children to individuals to entire families, are captured before a stark black backdrop, their various bruises and injuries prominently on view. Some carry cardboard signs with messages alluding to their struggles or forgotten dreams. One young man's message to his wife and daughter reads: "Lorena, Rafaela, I miss you a lot. Back soon." Other photos cut out the human element completely, focusing only on select personal possessions carrying intense significance. One features a drawing a six-year-old made of her dream house, another the baseball cap of a man who didn't survive the journey.
Frioli began his photographic project in 2008, after visiting one of Mexico's Catholic shelters offering aid and medical care to injured migrants, in Tapachula, Chiapas. The project continued for years, and in 2013 he received financial support for the project from Apoyo a las Artes/Fundación Bancomer BBVA.
"It's an effort to document the most dramatic side of Central American migration, all the accidents and mutilations," Frioli continues. "The broken dream of those who cross Mexico with the responsibility of their families and their livelihood, and when not accomplished [face] physical mutilations that could disable them from working the rest of their lives." Despite the horrific troubles most of Frioli's subjects have been forced to endure, they face the camera with strength and resilience. The powerful photographs offer these unseen heroes a chance at dignity, no matter how dehumanizing the experiences they've undergone.
"'The other side of the dream' does not only refer to the search for the 'American dream,'" Frioli explained, "but also the failure of an intent to have a better life, the unfulfilled dream and a future that will never come." See the untold stories of those who never completed their immigration journey below and let us know your thoughts in the comments.
Calling all HuffPost superfans!
Sign up for membership to become a founding member and help shape HuffPost's next chapter