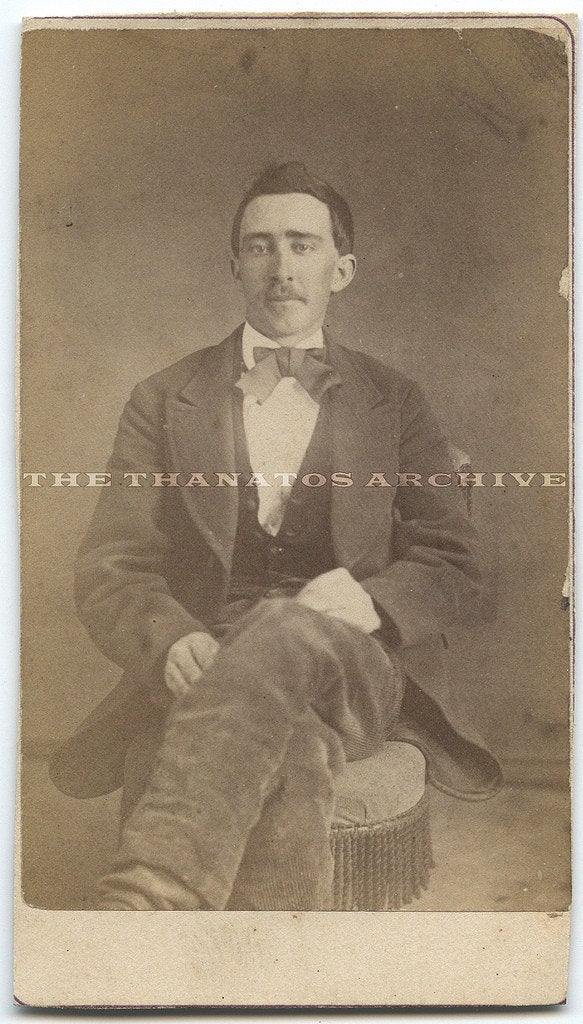 In his next film, Nicolas Cage plays an undead renegade who gave his soul to fight the son of the devil. Perhaps it wasn't such a stretch?
The prolific movie star is being used as a hook to sell this old photo of a Tennessee man, from the Thanatos Archives. It's up for auction on eBay with a "Buy It Now" price of $1,000,000, which may actually be a steal if the man is actually Cage, caught in the flesh.
Original c.1870 carte de visite showing a man who looks exactly like Nick Cage. Personally, I believe it's him and that he is some sort of walking undead / vampire, et cetera, who quickens / reinvents himself once every 75 years or so. 150 years from now, he might be a politician, the leader of a cult, or a talk show host.
The listing also includes a link to an article that identifies the photographer as Lt. Robert M. Smith, a Confederate prisoner of war photographer.
PHOTO: