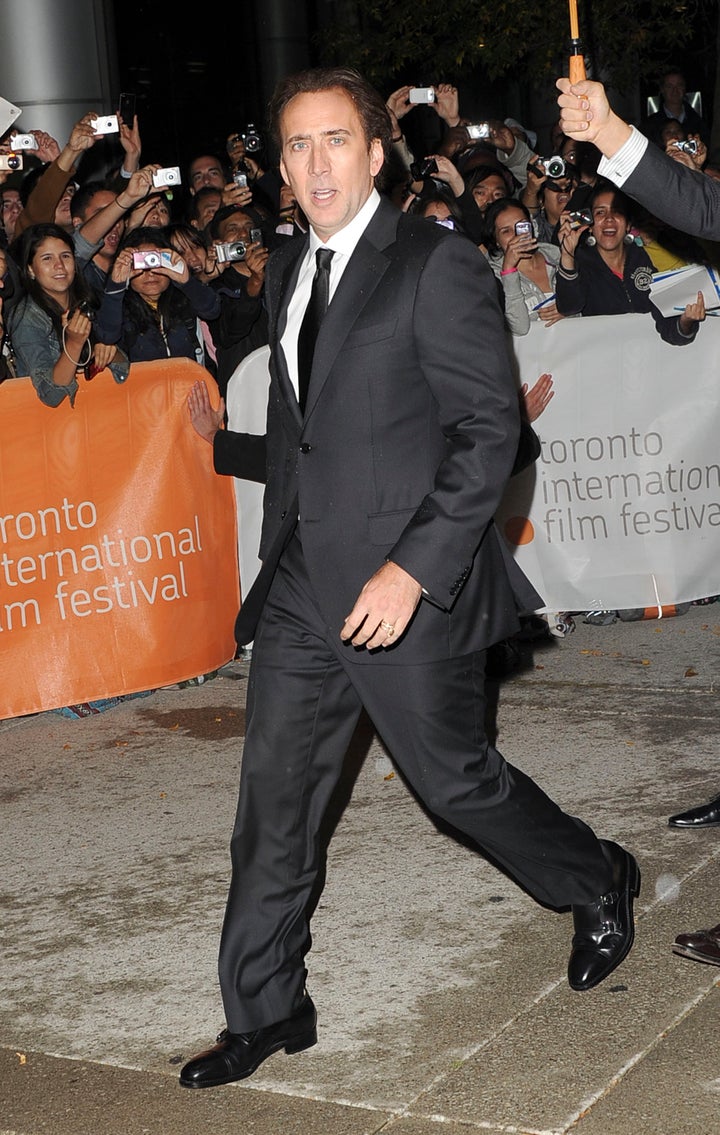 Nicolas Cage has played his share of bizarre roles -- he's played two of himself in "Adaptation," a hero with a flaming head in "Ghost Rider," a magic man in "The Sorcerer's Apprentice" and John Travolta in "Face/Off." But nothing could compare to the weird dude that gave him a very rude late night awakening.
Promoting his upcoming film, "Trespass," at the Toronto International Film Festival, Cage told reporters about his own experience with the issue.
"It was two in the morning. I was living in Orange County at the time and was asleep with my wife," he said, remembering back to a scary home invasion he once experienced. "My two-year old at the time was in another room. I opened my eyes and there was a naked man wearing my leather jacket eating a Fudgesicle in front of my bed."
Popular in the Community