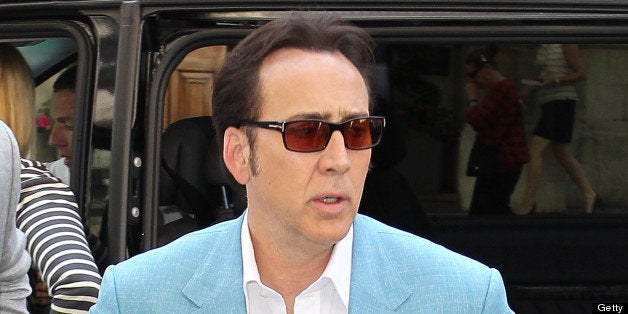 Nicolas Cage has a contentious presence among Hollywood, but it's not anything the actor isn't aware of. In fact, he can pinpoint several chief fallacies about his career, and does so in a new interview with The Guardian.
These misconceptions include only selecting "over-the-top performances," making movie choices based on paychecks, being "obsessed with comics" and embracing excess. But the actor is also aware of how critics feel about some of his movies, namely the dismally received 2006 thriller "The Wicker Man."
"The issue with 'The Wicker Man' is there's a need by some folks in the media to think that we're not in on the joke," Cage said. "But you don't go around doing the things that character does -- in a bear suit -- and not know it's absurd. It is absurd. Now, originally I wanted to play that cop with a handlebar moustache and like a really stiff suit, and the producers wouldn't let me do it. And then you would have known how in on it we were, Neil and myself. The fact that that movie has been so lambasted means there's an inner trembling and power to that movie. It has become an electromagnetic movie! And so I love it."
Cage -- who in 2012 said he was open to the idea of a "Wicker Man" sequel -- comes off as surprisingly self-aware in his sentiments, saying he "can't get used up" because he feels restless when he isn't working.
The actor's latest film, "The Frozen Ground," hits theaters and will be available on demand Aug. 23.
BEFORE YOU GO
PHOTO GALLERY
Celebrity News & Photos