The acting president and presidential candidate of Venezuela Nicolás Maduro assures Hugo Chavez appeared to him as a "very small bird" to give him his blessing as the beginning of the election campaign kicks off on Tuesday.
According to various media and news agencies, from Chavez's childhood home in Barinas, west side of Venezuela, Maduro explained, "I felt him there, like he was giving us his blessing, saying: 'Today the battle starts. Go to the victory. You have our blessings.' That is how I felt it in my soul."
"Suddenly a bird entered, very small, and turned three times up here," he said, pointing to his head while imitating the flutter.
"[The bird] stood on a wooden beam and began whistling, a nice hissing," he said imitating the sound. "Then I stared at him and whistled back... The bird looked strange at me, right? He whistled for a little while, flew around and left, and I felt the spirit of [Chavez]," said Maduro.
With mass protests in two cities of the South American country both presidential candidates Nicolas Maduro and Henrique Capriles, officially launched on Tuesday their campaigns for the presidential elections, which will take place on April 14th.
"I don't know, we know that our 'commander' rose to the heights and is face to face with Christ. He must've influenced somehow to convene a South American Pope. Some new hand arrived and Christ said, 'Well, it is the time for South America,'" he said at the time. Take a look at the video in Spanish above and let us know what you think on the comment section .
Before You Go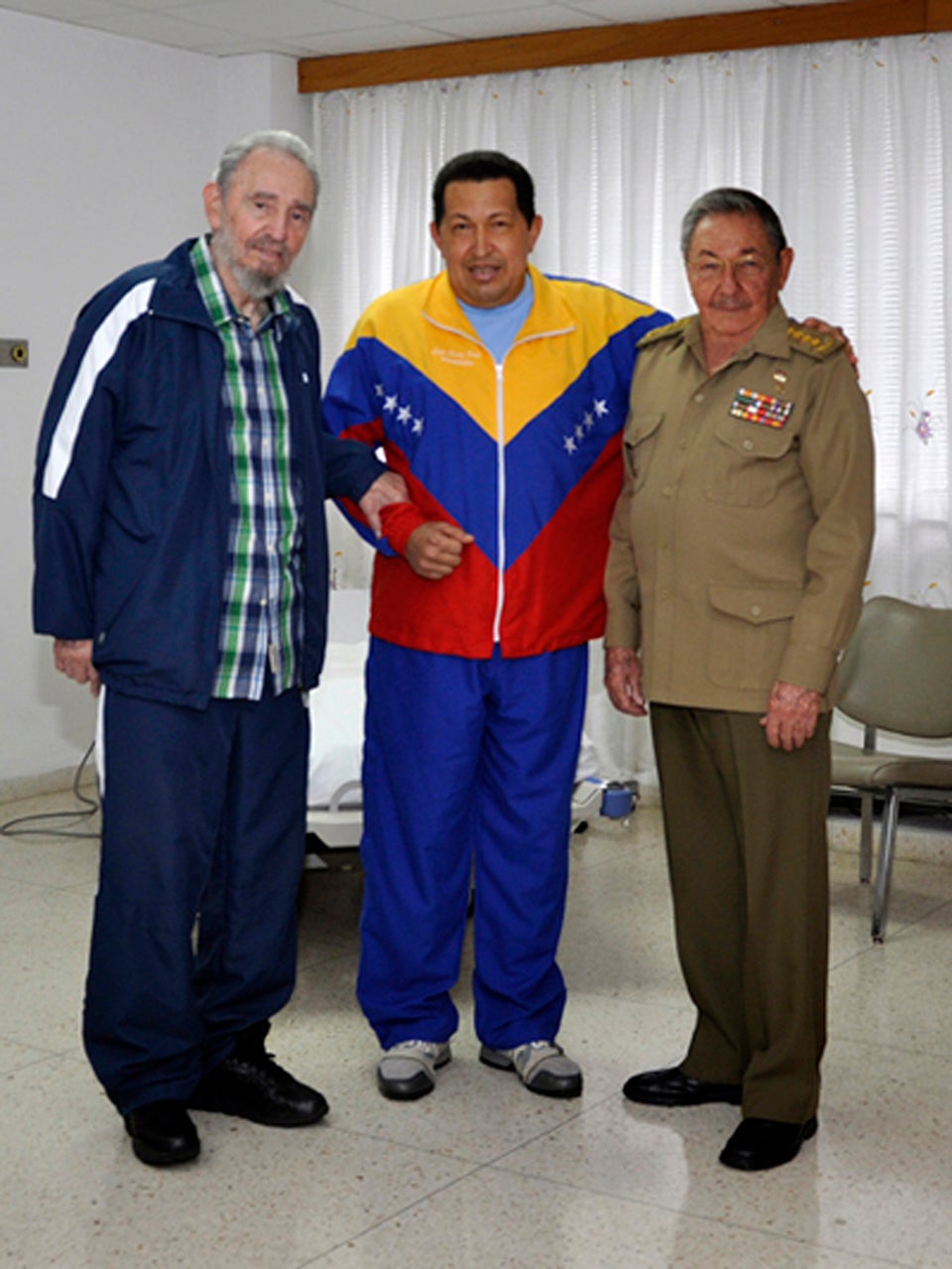 Chavez's Cancer Struggle: A Look Back (AP Captions)
Popular in the Community