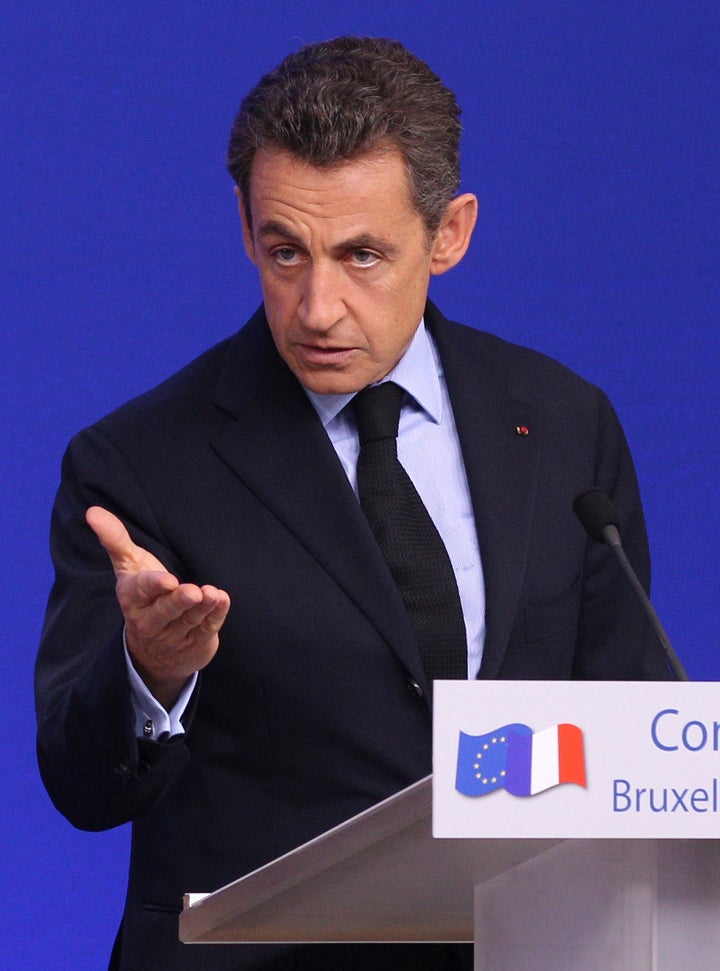 Feeling the pressure to act decisively in order to avert regional disaster, European leaders are becoming increasingly testy.
French President Nicolas Sarkozy has fought against British Prime Minister David Cameron's request to be included in euro zone meetings even though Britain does not use the euro, according to The Guardian and The Telegraph. Sarkozy's bitterness highlighted the tensions between European leaders tasked with preventing a catastrophic financial crisis and recession.
"We are sick of you criticizing us and telling us what to do," Sarkozy added. "You say you hate the euro, and now you want to interfere in our meetings."
European leaders had met on Sunday to hammer out a deal to recapitalize European banks, write down the value of Greece's sovereign debt, and increase the size of its bailout fund: a decision that they ultimately postponed until Wednesday. The euro zone faces the danger of a sudden Greek default having a domino effect throughout the region, potentially leading to bank runs and a credit crisis. In the worst case scenario, Europe could enter a severe recession, and potentially face the abandonment of the euro as a common currency.
Cameron had insisted on participating in the euro zone meetings because of fears of a bloc imposing unfavorable regulations on Britain, according to The Telegraph. Cameron also claimed that the euro zone crisis was having a "chilling effect" on all European economies, including Britain. He insisted that all 27 European Union countries, rather than just the 17 countries using the euro, should be able to have the final say over Europe's rescue package, according to The Guardian.
Sarkozy and Cameron eventually reached an agreement that the 27 European Union countries would initially debate the measures to write down Greek debt, increase the size of the bailout fund, and recapitalize European banks, but ultimately the euro zone would have final say over the rescue package on Wednesday, according to The Guardian.
But Sarkozy's key rift may not be with Cameron, but German Chancellor Angela Merkel, the leader of the euro zone's other most powerful nation. European politicians have recounted a number of incidents hinting at a less than cordial rapport between Merkel and Sarkozy. The pair argued so loudly at a recent celebration that "their shouting" could be heard down the corridor in the concert hall, according to one EU official interviewed by The Telegraph.
REAL LIFE. REAL NEWS. REAL VOICES.
Help us tell more of the stories that matter from voices that too often remain unheard.
BEFORE YOU GO