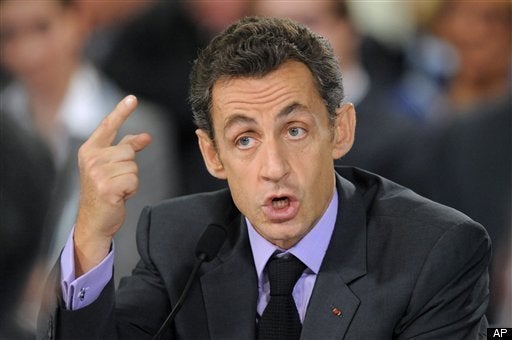 A French paper, Le Canard Enchaine, has busted French President Nicolas Sarkozy for pirating 400 copies of a DVD.
If the story pans out, this would be Sarkozy's second copyright infringement -- and a major embarrassment for a President famous for his three-strikes-you're-out, anti-file-sharing stance.
According to the paper, Sarkozy made 400 unauthorized copies of a 52-minute documentary starring the President himself, called A visage decouvert : Nicolas Sarkozy.

PC World France writes that a proud Sarkozy wanted to distribute the documentary to diplomats at a conference (the "17eme conférence des ambassadeurs"), but the DVD's distributor had only send 50 copies of the documentary.
A few copies short? Pas de probleme!
The President's office decided to make up for the difference by pirating a few hundred copies.
They even went so far as to doctor up a new DVD jacket, replacing the original DVD maker's name and logo ("Galaxie Presse") with a line crediting the President's "AV service" ("Service audiovisuel de la presidence de la Republique".)
Related
Popular in the Community