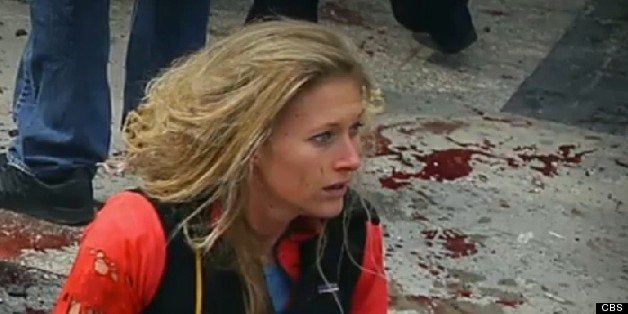 The first time the world saw Nicole Brannock Gross, she was dazed and knocked to the blood-covered ground, moments after the first bomb exploded at the Boston Marathon in April.
The photograph of Gross, seen around the world, became an instant symbol of the attack. After suffering two breaks in her left leg and an injury to her Achilles tendon, the Boston Globe reported that Gross has been re-learning how to walk. Her sister, Erica Brannock, lost part of her leg as the two sisters stood near the finish line waiting for their 57-year-old mother to finish the legendary road race, WJZ said.
Now, the sisters, their mother, and Gross' husband gave their first interview to CBS to talk about what they remember from bombing that killed three and injured more than 260.
The force from the blast lifted Gross off her feet and flung her backward.
Looking at the iconic image of herself hunched with a ripped red shirtsleeve on the pavement was too painful at first, Brannock Gross told CBS' Lee Woodruff.
"In the beginning, I could only look at my face. It was too much to see the surroundings. But I remember exactly what I was going through in my head, just confusion and fear."
Erika Brannock, a preschool teacher in Maryland, "[remembers] just falling back in slow motion," Brannock said. "Everything went quiet. And then I was scared for dear life that another bomb was gonna go off. And that's how I was gonna die."
The sisters were treated in different Boston hospitals, but spoke almost daily as they recovered. Michael Gross, Nicole's husband, slept in a chair next to her hospital bed for three and a half weeks until she was discharged to return home to Charlotte, N.C. He suffered burns in the explosion.
Related
Before You Go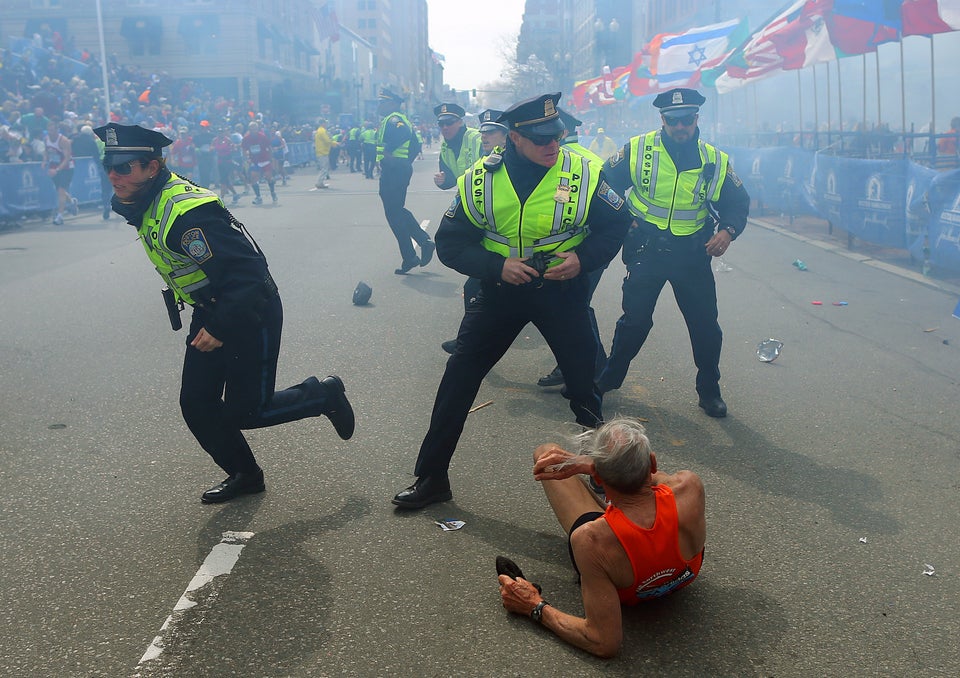 Boston Marathon Bombings
Popular in the Community