In its heyday, "Baywatch" was the series characterized by its bold red swimsuits, sexy stars, slow-motion beach running and dramatic plot twists. It's hard to imagine the show as anything else, but one of its actresses originally thought she had signed up for a very different type of television program.
Nicole Eggert played the part of Summer Quinn on "Baywatch" during its first few seasons. She had accepted the role in 1992, following her appearance on the family sitcom "Charles in Charge." As a then-19-year-old, Eggert assumed this new venture would center on teens and, therefore, teenage storylines.
Eggert's assumption changed the moment she saw fellow "Baywatch" star Pamela Anderson.
"I saw myself more as... the tomboy athletic one. And when I saw Pam come out of the trailer, she came out like Barbie!" Eggert says. "I was like, 'Oh, no. One of us is really on the wrong page.' It was me. I was on the wrong page."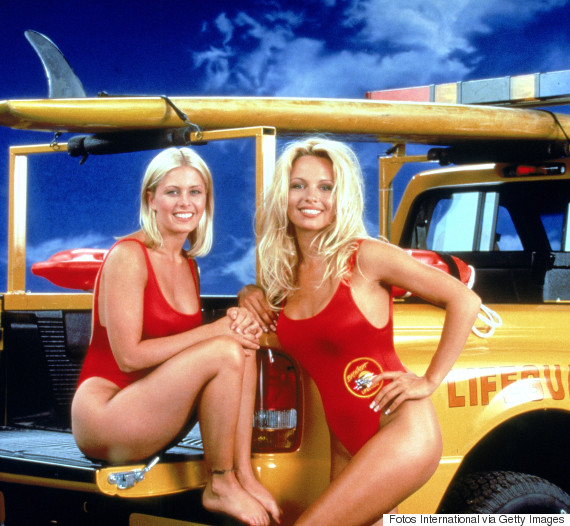 She can laugh about it now, but at the time, Eggert admits to feeling a little out of place among her curvier colleagues. "I was on set at a beach with these girls walking around with these huge boobs and these perfect bodies," she says. "I was like, 'I look like a boy. I look like a man from the top.'"
So, Eggert decided to get breast implants, which soon sparked rumors that she did so at the request of "Baywatch" producers. It's a claim she has always denied.
"I did the breast implants on my own. That was all me. They never asked me to do that," she says. "A year later, I had them reduced quite significantly."
One detail of "Baywatch" actors' bodies was referenced in their contracts, however. "[There] was a clause in the contract that states you can't go up or down five pounds," Eggert says. "I was 19 years old; my weight wasn't fluctuating. I didn't even work out."
Many of the show's stars, like Anderson, were viewed as sex symbols, but Eggert says she never saw herself in that light. Instead, it was a different label that she felt was often -- and unfairly -- given.
"I felt more of the repercussions of being called a 'bimbo,' which bothered me because I'm not. I never was," she says. "I had worked really hard to have a legit career and I really didn't like the way that 'Baywatch' was taking my reputation."
Eggert was so bothered by this impact that she wanted to quit "Baywatch" before it had finished its second season. "I had asked to be let go from my contract. The show was doing so well, they were saying, 'Absolutely not,'" she recalls. "They kind of struck a deal with me. They said, 'If you're really that unhappy, finish Season 2 and if you're still miserable, then we'll let you out of your contracts.'"
The season wrapped, and Eggert still wanted out. She was released from her contracts and now says that felt a weight was lifted with her departure.
"I was happy to be set free," she says.
Related
Before You Go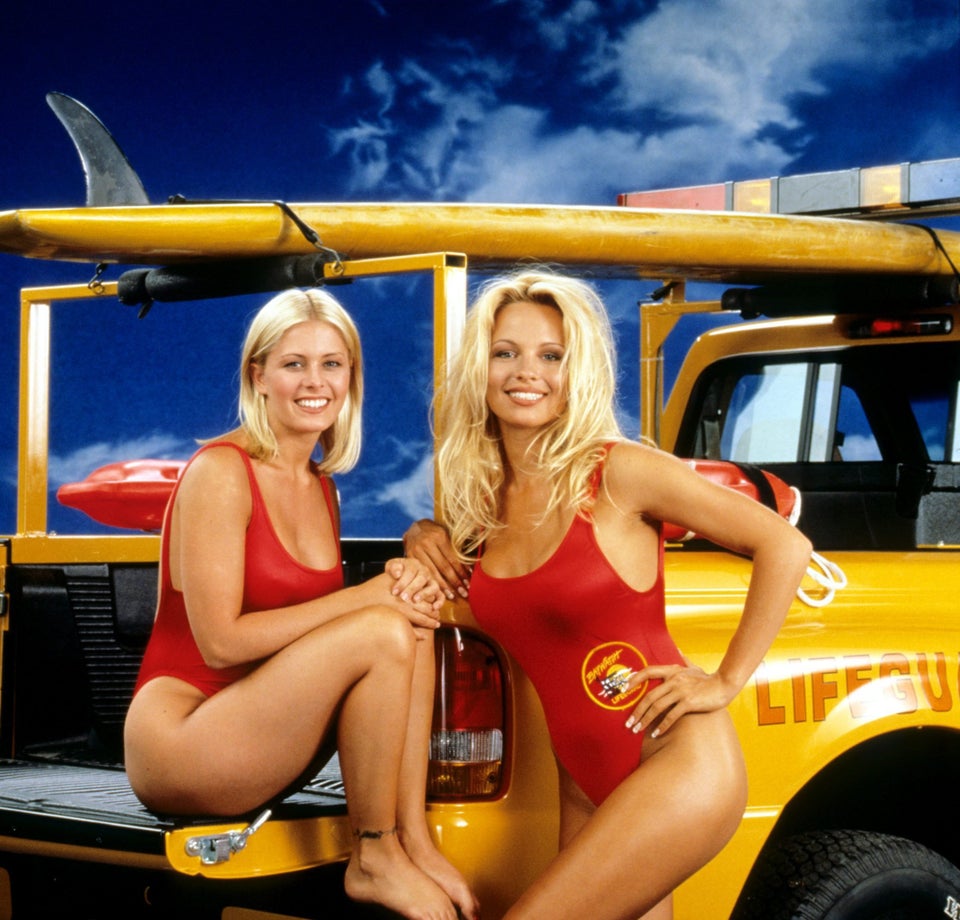 Nicole Eggert
Popular in the Community