Watching Nicole Eggert rise to fame in the '80s and '90s -- she appeared in the family sitcom "Charles in Charge" and then starred in the more melodramatic "Baywatch" -- one might think that the versatile beauty would always find her natural home within the entertainment industry. But, as Eggert tells "Oprah: Where Are They Now?" in the above video, her dream has extended beyond appearing on television.
Last year, Eggert announced that she had a new endeavor. Rather than running down the beach in a red bathing suit, she would be spending her time driving around an ice cream truck -- but it's so much more than that. Eggert's truck is actually a full-blown modern-day business: It's an ice cream shop on wheels.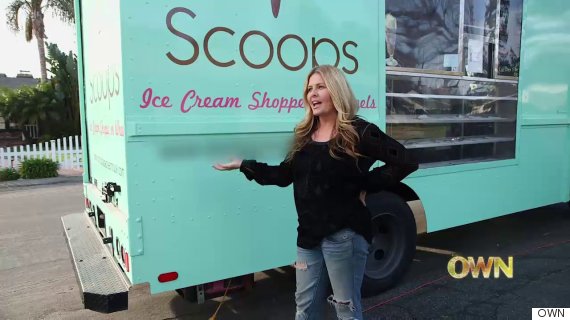 It's called Scoops, and Eggert says that it's a business idea she's had for quite a while.
"I always kind of dreamed of having something like this for the birthday parties that I planned for my oldest daughter," says the mom of two. "There just never was anything out there like that."
The traditional ice cream trucks that did exist, Eggart adds, simply didn't have the variety -- or the vibe -- she wanted for a children's party.
"All the ice cream truck guys, it was creepy!" she says.
The turquoise truck certainly stands out, but don't expect to catch it rolling up and down the streets playing the telltale jingle of the local ice cream man. "We mostly do private parties and events," Eggert explains. "You're not going to see it driving around your local neighborhood."
Eggert says she has managed to drum up local business by taking the truck to farmers markets to mingle with other Los Angeles residents.
"I take it on Sundays to get to know people," she says. "I have regulars now!"
Scoops may be Eggert's business, but it's a family affair. Even her two daughters can be found behind the counter.
"The kids come in and they work. They serve ice cream," Eggert says. "That's what we do on Sunday mornings!"
Related
Before You Go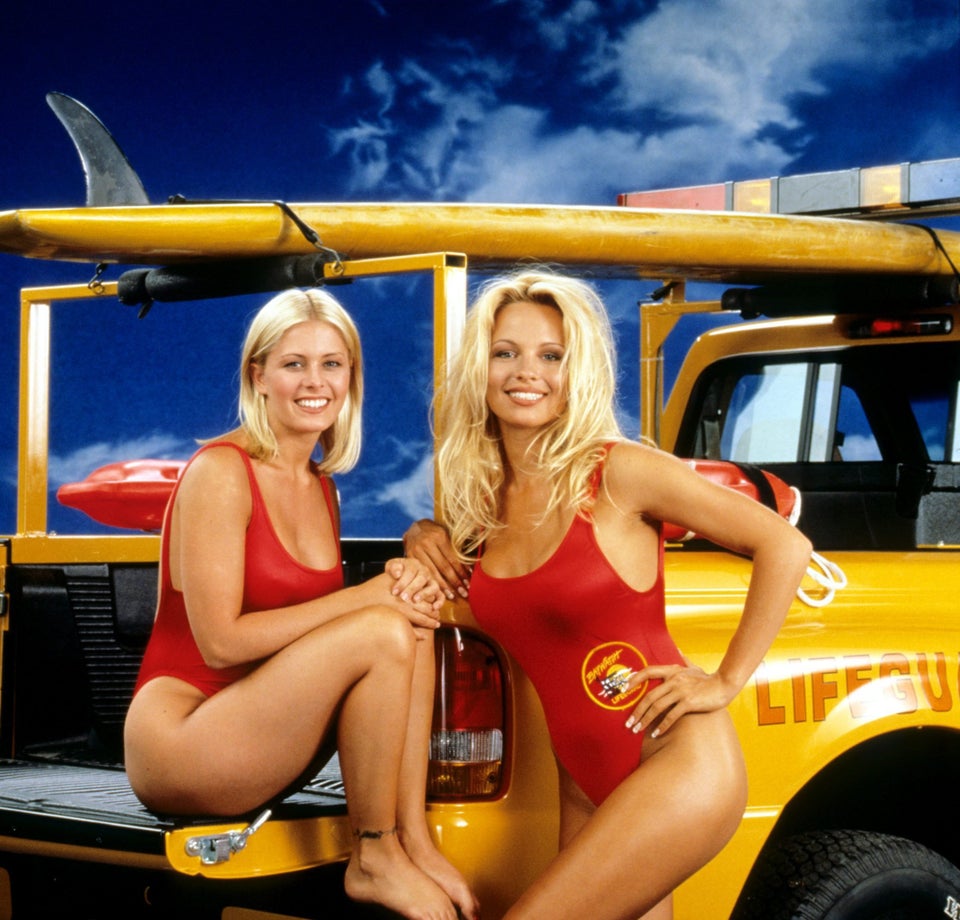 Nicole Eggert
Popular in the Community