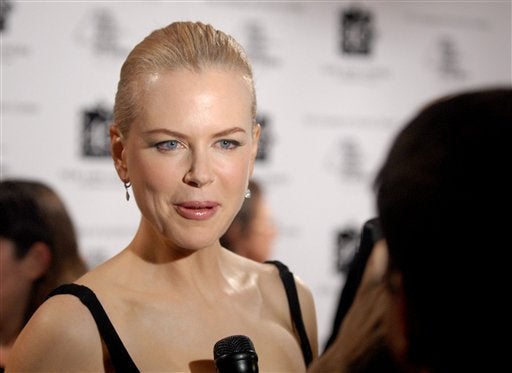 Kidman, the subject of rumours she's had cosmetic surgery, denies she has gone under the knife. And her porcelain skin has never seen a botox needle.
"To be honest, I am completely natural," Kidman tells Marie Claire magazine. "I have nothing in my face or anything," she says. "I wear sunscreen, and I don't smoke. I take care of myself. And I'm very proud to say that."
...
Kidman, 40, says she does not judge people who have had plastic surgery. "Anybody can do anything to themselves, their bodies," she says.
Popular in the Community