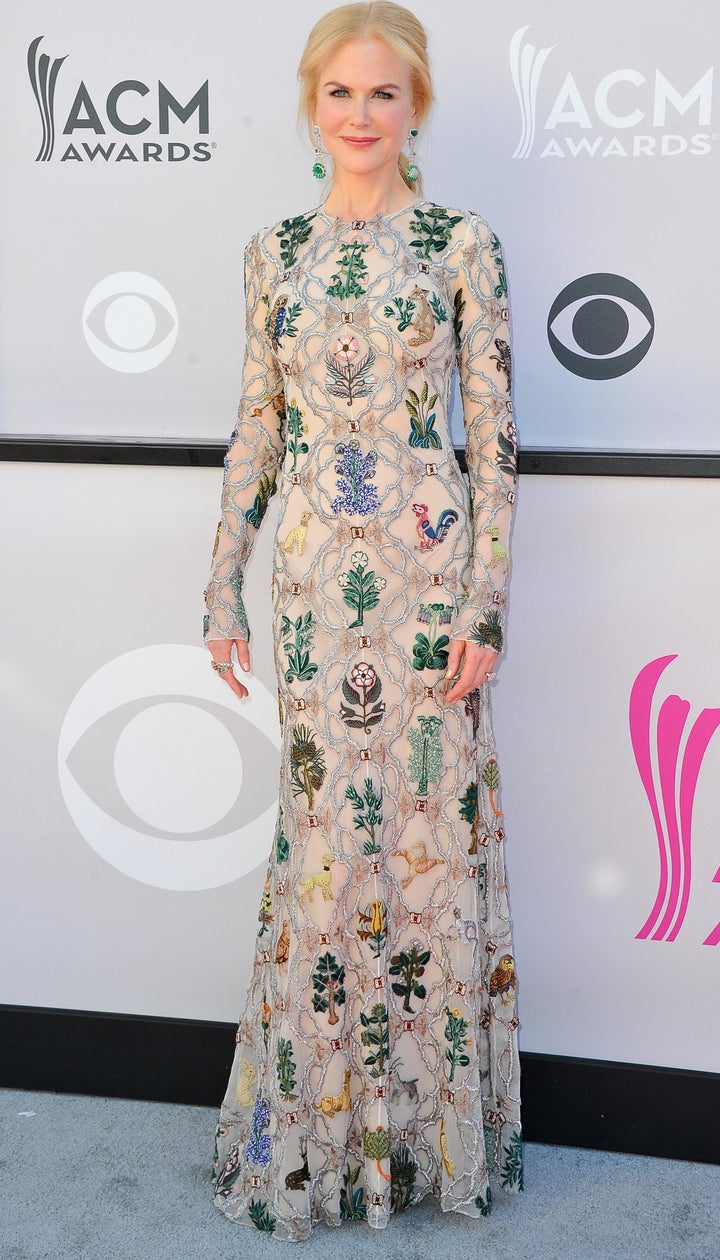 The intricately beaded Alexander McQueen dress is decorated with leaves, flowers and ― if you can spot them ― a whole bunch of animals. We spy an owl, a squirrel, deer and various other little creatures we're still trying to identify.
It's a Where's Waldo of nature, if you will!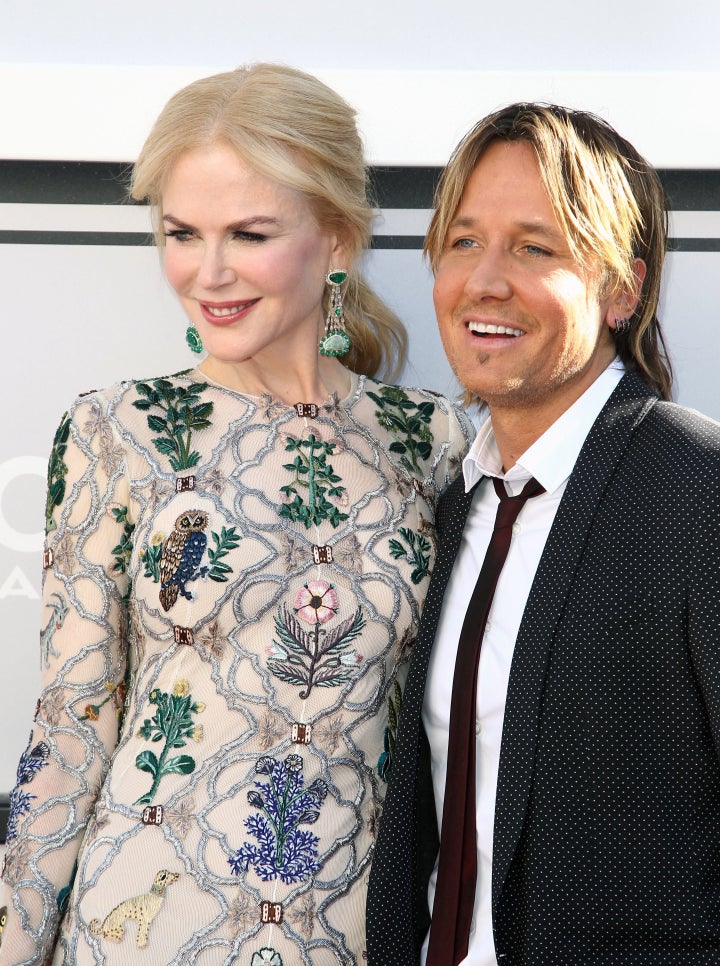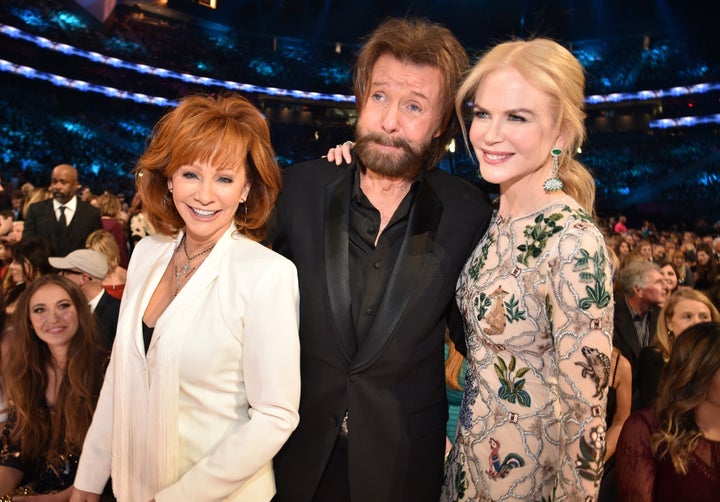 Weird clapping be damned, this gown gets a standing ovation from us.