Country music awards shows have become exponentially more exciting for fashion folk over the years, thanks in part to the union of Keith Urban and Nicole Kidman.
Kidman traded her usual romantic, fantastic, animal-adorned garb for a perfectly '90s-esque black slip dress with a transparent black lace overlay, a high neck and cutouts on the hip and torso. The dress, from Off-White c/o Virgil Abloh, was practial(ly) magic.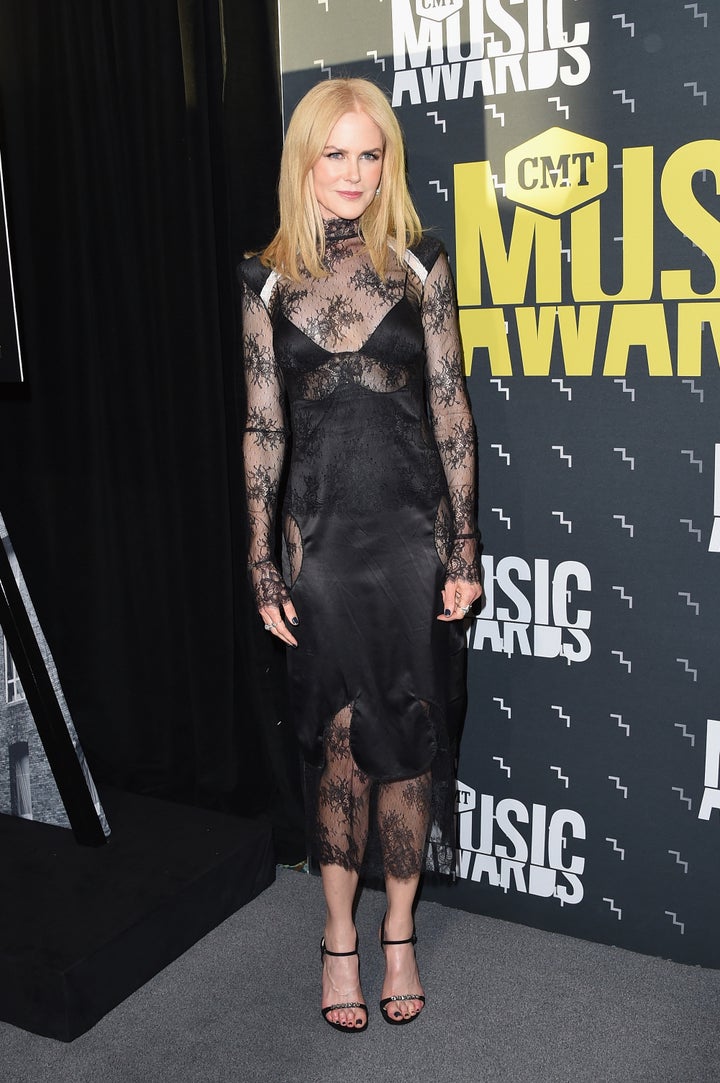 She also posed alongside Urban, of course, who picked up four awards during the event. They sure make a handsome 1995 teen soap couple, wouldn't you say?