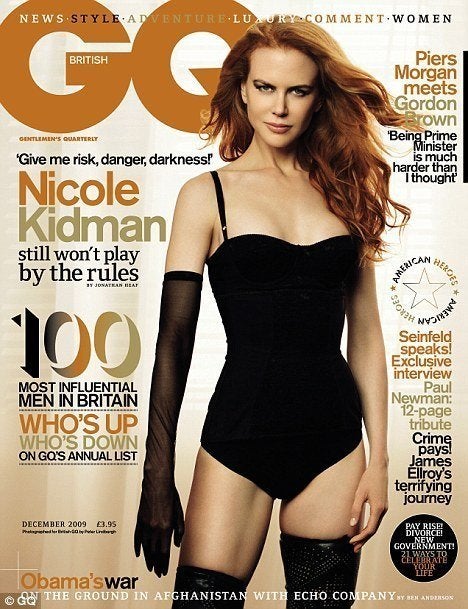 The 42-year-old mom, married to Keith Urban, told the men's mag her marriage is 'raw' and 'dangerous.'
'I've explored obsession. I've explored loss and love in terms of being in a grief-stricken place, I've explored strange sexual fetish stuff, I've explored the mundane aspect of marriage, and monogamy,' Kidman said.
'You work on it,' she went on of marriage. 'It's a very extraordinary, adventurous place to be: incredibly raw, incredibly dangerous and you're very much out at sea. You're exposed. You could drown.'
'When you commit to someone like that, you live and die together by that decision.'
Asked about her first marriage to Tom Cruise, she stayed mum on their split. 'I want to honour that marriage for what it was, and there is nothing I would go into about that. I have never discussed the intricacies of it and I never will,' the actress said.
Kidman will be seen in Rob Marshall's musical Nine later this year.
Popular in the Community