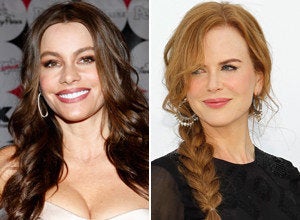 Well, one this is for sure: the producers of "The Paperboy" aren't typecasting.
In her stead, The Hollywood Reporter relays that the producers of the Lee Daniels-directed project are in talks with Nicole Kidman to join the cast, a bit of a swing for what is billed as a sexual drama. Kidman, of course, is no slouch, with an Oscar win and two more nominations (including this year, for "Rabbit Hole) under her belt, but is markedly different from the Emmy-nominated Vergara.
Kidman, who just had a child via surrogate, has a busy schedule already; she's due to release the Joel Schumacker-directed, Nicholas Cage-starring "Trespass," later this year, and will soon start filming "The Danish Girl," and "Stoker," a creepy drama alongside Oscar-winner Colin Firth.
Narrator Jack James is the son of the Moat County Tribune's editor and publisher. While Jack's older brother, Ward, reports for the Miami Times, Jack has settled for a job delivering papers for the Tribune. But when Ward and his partner, evil dandy Yardley Acheman, come to Moat County to investigate the four-year-old murder of the local sheriff, Jack assists them in the inquiry.