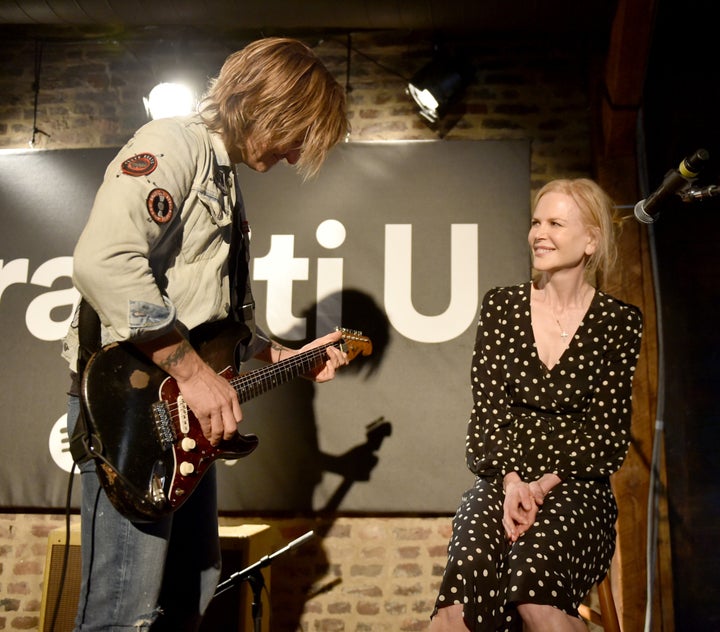 We know Nicole Kidman is busy filming a slew of new movies, starring on "Big Little Lies" Season 2 and reigning as one of Time's 100 Most Influential People, but we'll take that country music album anytime now.
The actress joined her husband, country star Keith Urban, on stage at a Spotify event promoting his new album, "Graffiti U," on Monday night in Nashville, Tennessee.
The pair performed an acoustic rendition of Urban's new track "Parallel Line" in a surprise duet after Urban coaxed Kidman from the crowd of about 150 fans. Urban later posted a short clip of the couple's impromptu musical moment. It shows the actress joining in on the song, which was co-written by Ed Sheeran.
Kidman apparently interrupted Urban's introduction of the song while standing in the crowd, which prompted him to invite her on stage.
"You can come and sing it with me and I'll do it," he said, according to People.
And so she did, taking a seat on a stool as Urban serenaded her with his guitar, while someone placed a microphone in front of her. When the song's chorus hit, she showed off her vocal skills and joined her husband in song.
"Take a little bit of my heart tonight," they sang together. "No, baby be mine now/ Baby, be mine now / Maybe it's time we put our hearts in a parallel line."
Kidman, of course, starred in the movie musical "Moulin Rouge," but more recently sang backup vocals for the track "Female" on Urban's new album. She also appeared with him in a "Carpool Karaoke"-style video featuring the two singing "The Fighter," which racked up millions of views.
The couple recently stunned on the red carpet at the Academy of Country Music Awards, where they dished on collaborating together.
"I don't have a lot of confidence singing," Kidman told Access Hollywood at the event. "[Moulin Rouge] was a long time ago and even then I had a lot of anxiety when I sing. I prefer acting because singing is hard for me."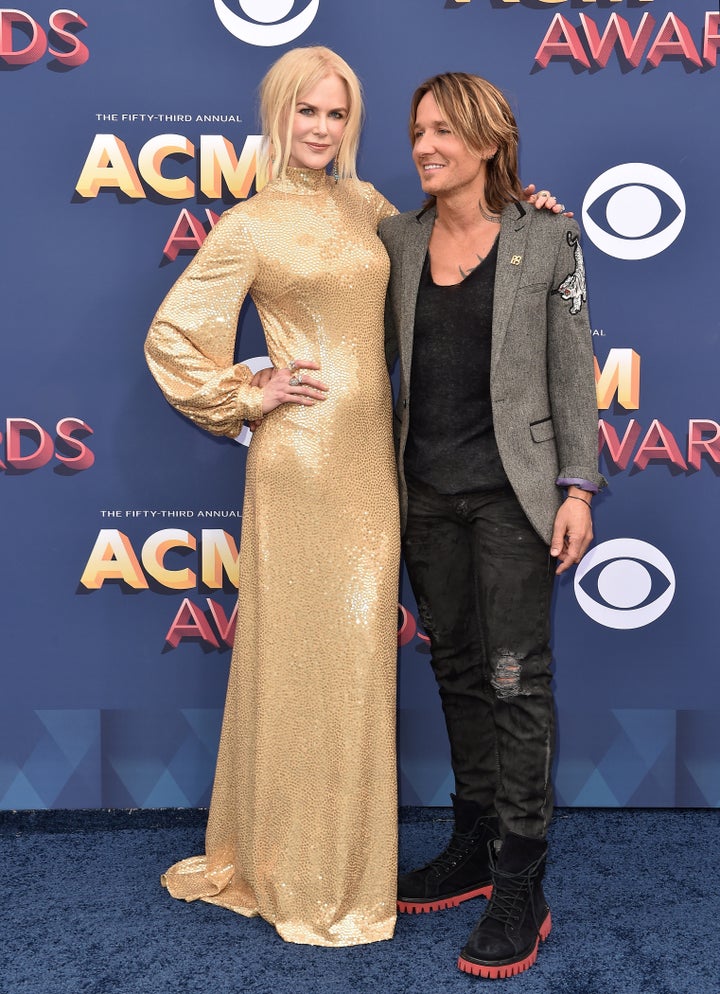 Sounds like we'll be waiting for an album that might never come ...
Before You Go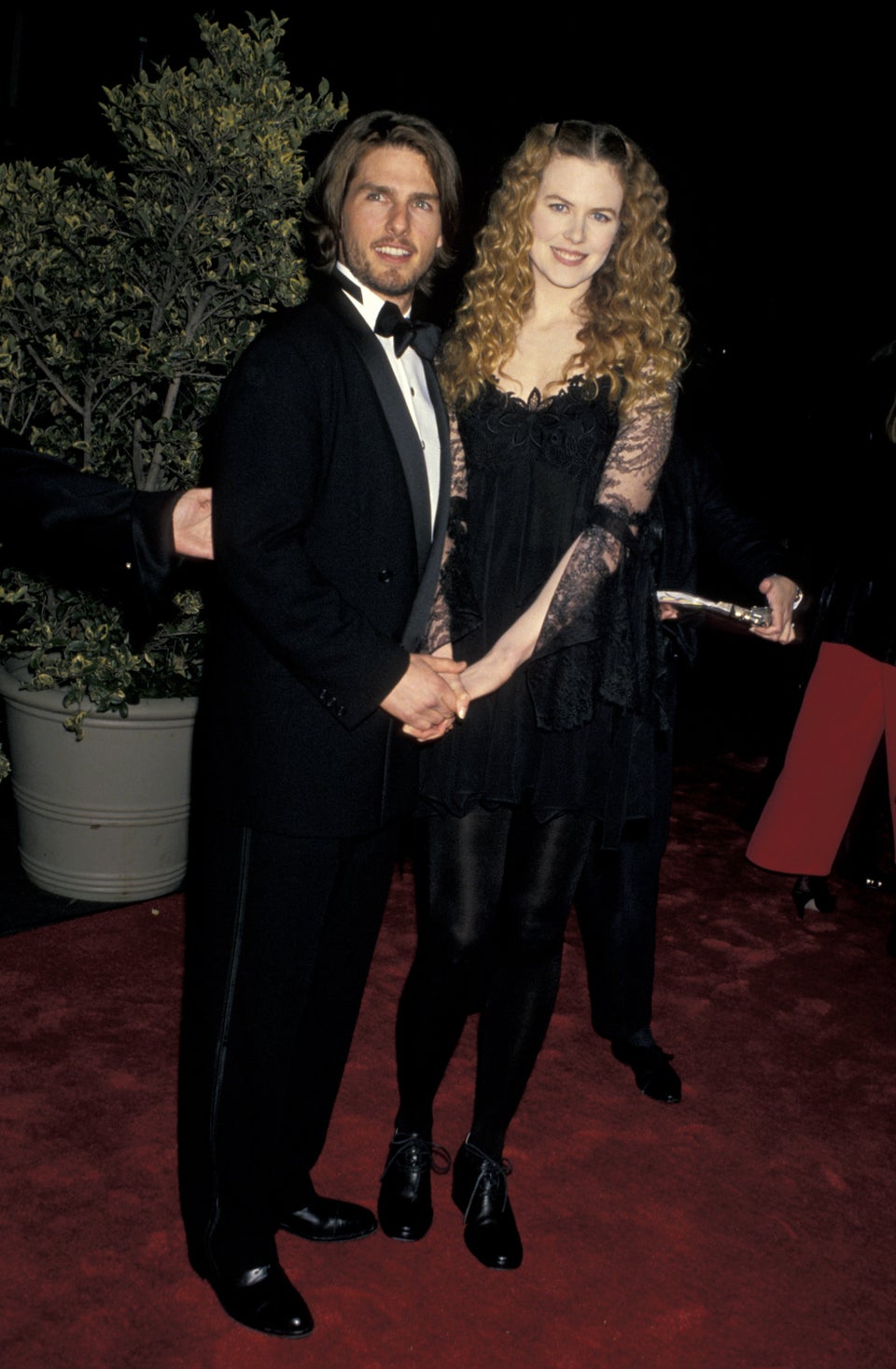 Nicole Kidman Style Evolution
Popular in the Community