As it turns out, there's a pretty fair explanation for the palms-only clap that sparked a Twitter uproar (and no, it's not because Kidman never learned how).
"It was really awkward and I was like 'Gosh, I want to clap, I don't want to not be clapping, which would be worse, right?'" she said. "It was really difficult because I had a huge ring on that was not my own but was absolutely gorgeous and I was terrified of damaging it."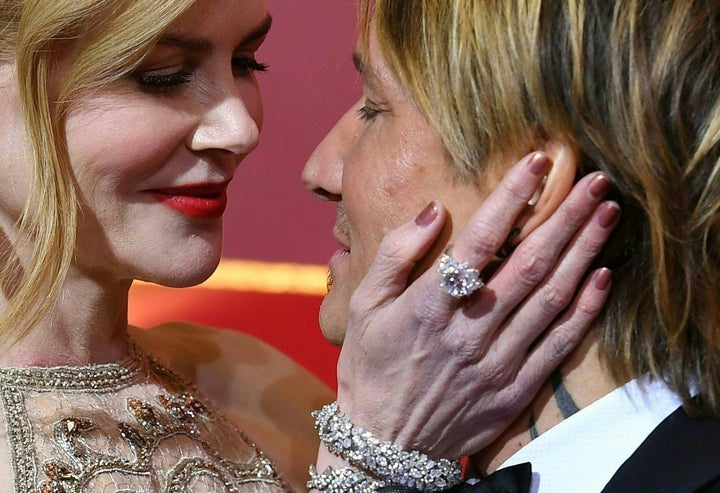 We can't even fathom holding an almost 14-carat diamond ring, let alone having to keep it safe for an entire evening. Kudos to Kidman for making any movement at all, let alone some reckless activity like clapping.
While the ring never felt the glory of a good old Hollywood clap session, it looks like it did get to enjoy some time nestling Keith Urban's face.