Celebrity photographs are a key component of Maslow's hierarchy of needs, so here is one of Nicole Kidman hypnotized by the luckiest pie in the world.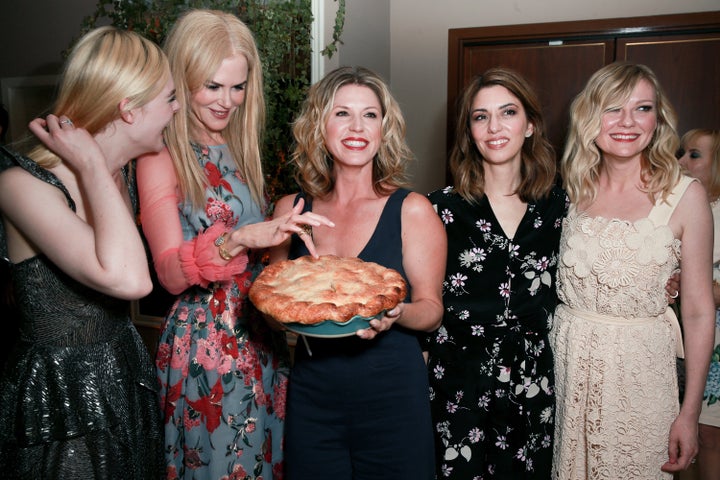 Kidman's finger hovered over that dessert at the after-party for Monday's Los Angeles premiere of "The Beguiled," where she is seen surrounded by co-star Elle Fanning, chef Casey Thompson, director Sofia Coppola and co-star Kirsten Dunst. The women in Coppola's new movie do serve pie to the wounded Civil War soldier (Colin Farrell) they take in at their isolated Louisiana boarding school.
Oscar winners, they're just like us. The actress touched this fresh confection with abandon, and for that we salute her. It is, after all, the Year of Kidman.
You might say the "Beguiled" premiere was to pie for.
Popular in the Community