The actress pulled out an all-black look for a "Big Little Lies" event in Los Angeles on Tuesday night. Kidman paired a sheer black top and a black bra with a semi-sheer lace skirt and strappy stilettos.
She pulled the look together with a red lip and wore her hair wavy: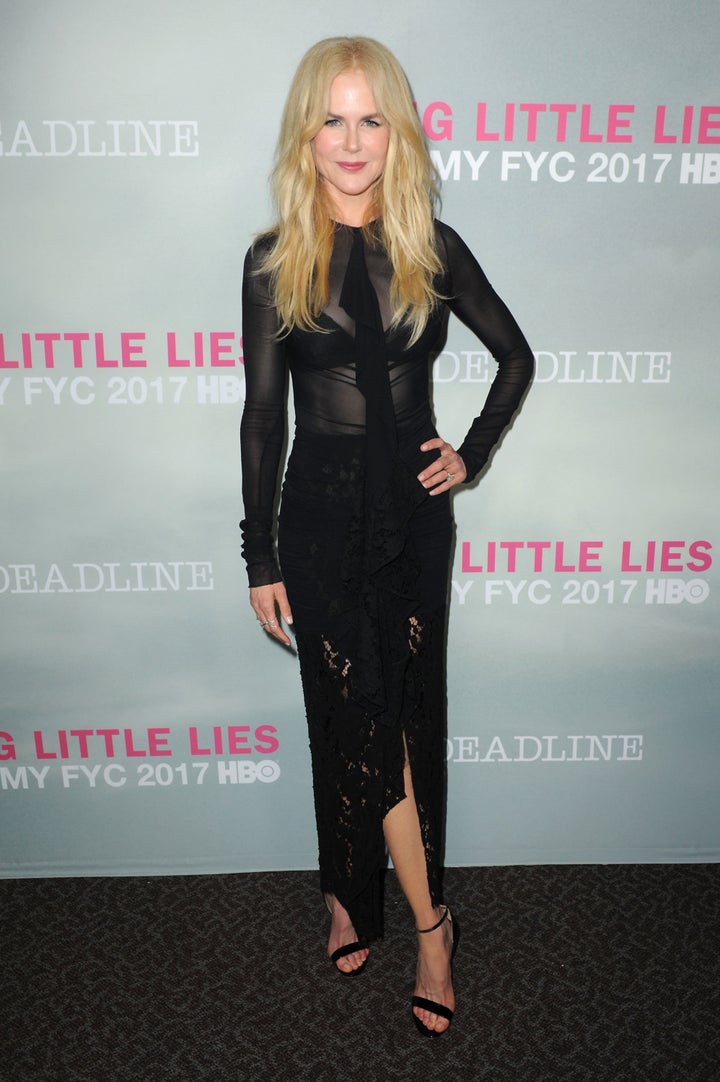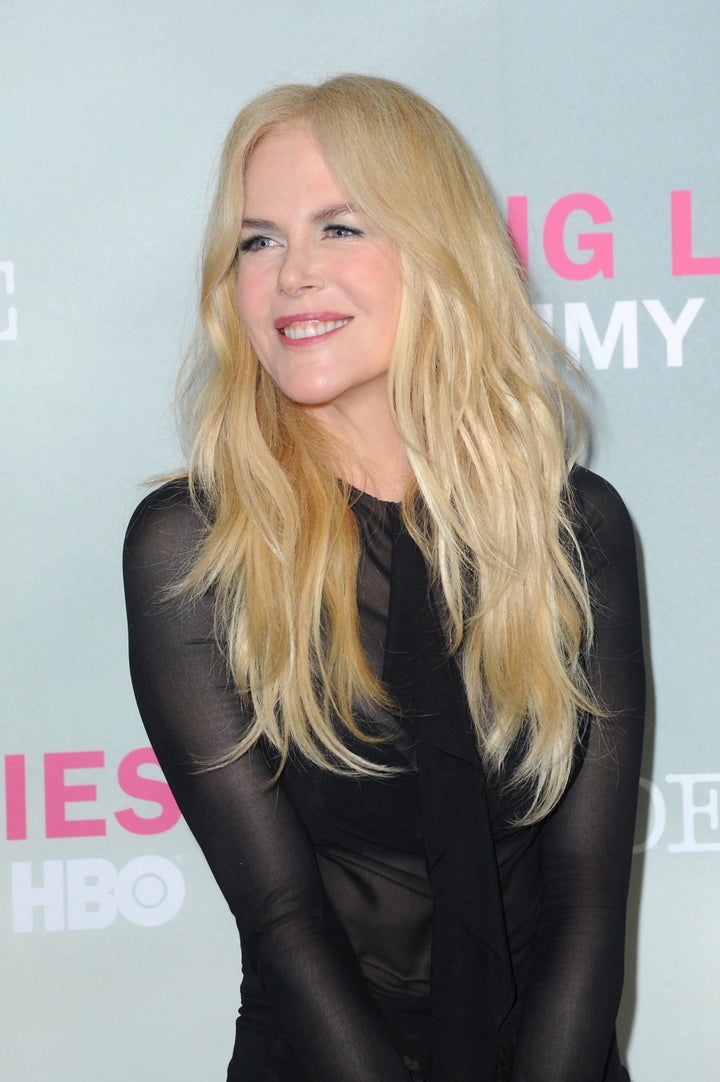 She was joined on the red carpet by fellow "Big Little Lies" stars Reese Witherspoon and Alexander Skarsgård and the show's director, Jean-Marc Vallée.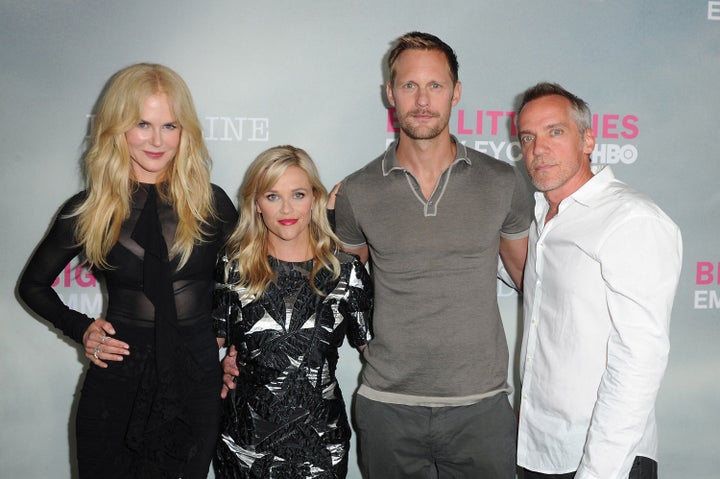 The Australian actress donned a cowboy hat, white T-shirt and red chaps throughout the shoot and admitted that even she thought the shoot was a departure from her usual aesthetic.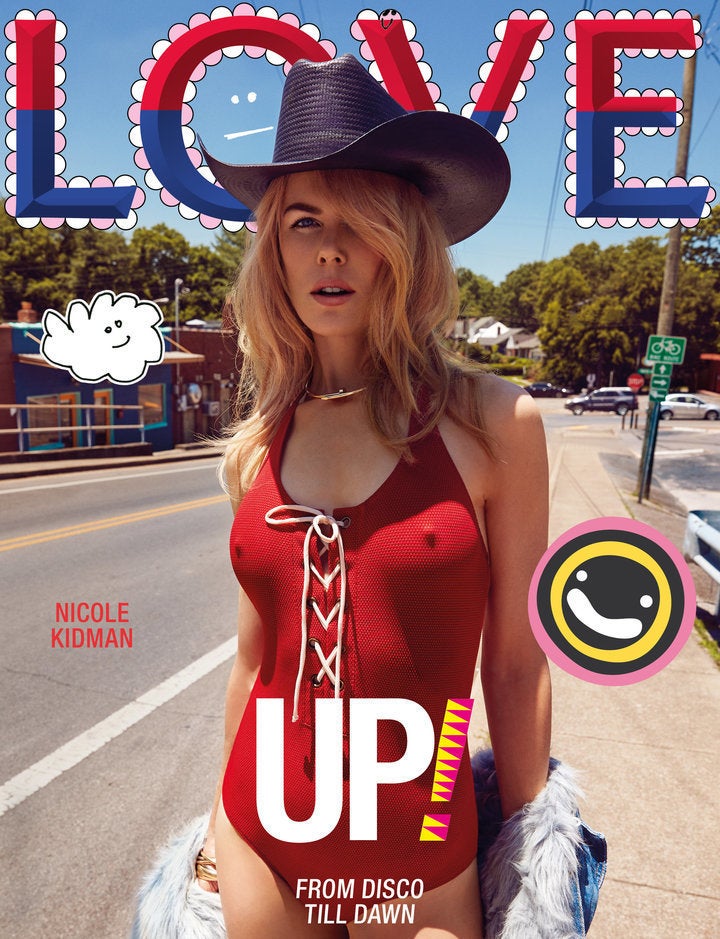 "I thought about this shoot afterwards. I was like, 'What was I doing?,'" Kidman told the magazine. "'I lost my mind! How are the shots? Do they look crazy?'"
It's a little crazy, but crazy looks good on her.