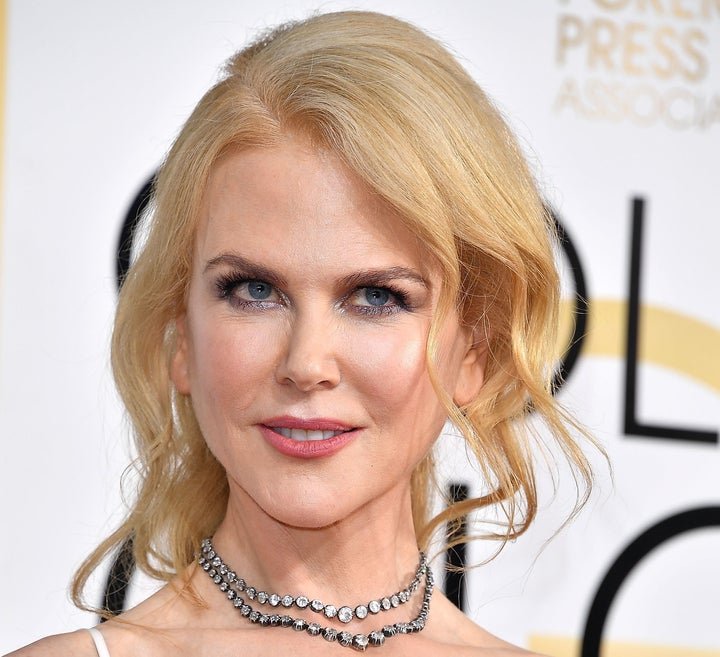 It sounds like Nicole Kidman is keeping her eyes wide shut when it comes to the many potential problems of a Donald Trump presidency.
The Oscar-winning actress, who is a dual citizen of both the United States and Australia, caused some controversy this week when she encouraged Americans to accept and support the reality-TV-host-turned-politician now that he's been elected.
"I'm always reticent to start commenting politically; I've never done it in terms of America or Australia. I'm issue-based," Kidman explained in a wide-ranging interview with BBC Two about her film "Lion." "So I just say, he's now elected, and we as a country need to support whosever the president because that's what the country's based on."
"Whatever, however that happened, he's there, and let's go," she added.
Kidman went on to explain that, regardless of who's in power, she will continue to support causes like women's health. However, she didn't seem to make the connection that those are the very rights that will be under attack when Trump takes office in January.
"I'm very, very committed to women's issues in terms of I do a lot of fundraising for U.N. Women and I do a lot of traveling for them," Kidman said. "I also do an enormous amount of fundraising for breast and ovarian cancer, because that's something that's affected my family deeply. So they're my issues that I'm very attached to."
Kidman's comments strike a very different tone than her "Hours" co-star Meryl Streep's speech at the 74th Annual Golden Globes on Sunday. While accepting the Cecil B. DeMille Award, the actress implored Hollywood ― Kidman was also in the room ― and those watching at home to help "safeguard the truth" by challenging Trump's attack on the press, foreigners and the entertainment industry.
Apparently, someone missed the memo.