A Virginia police officer is suing the city of Virginia Beach and its police department for millions of dollars, claiming she suffered years of workplace discrimination due to her gender.
Kosmas, a 10-year veteran of the Virginia Beach Police Department, was the first woman to make the SWAT Team. It was after that transfer, the lawsuit claims, that Kosmas suffered "consistent and extreme forms of gender-based hostility in the workplace," which made it a "demeaning gender-hostile environment."
The lawsuit further alleges Kosmas was subjected to "sexually explicit text messages" and similar inappropriate behaviors. One officer, specifically named in the suit, allegedly brought "rubber penises" to a SWAT Christmas function, which were hung on a Christmas tree. Other officers allegedly circulated rumors that Kosmas was "sleeping with her sergeants."
Superior officers were aware of the alleged harassment and discrimination and did nothing, the lawsuit states.
Kosmas alleges she was purposely given bad evaluations, and was retaliated against due to complaints about her treatment, which she says ultimately led to her recent transfer from the SWAT team to another unit.
"[Kosmas] suffered a series of harassing and retaliatory actions, reduction in duties, transfer from the SWAT team, targeted treatment, selectively targeted investigations and has been subjected to extensive changes in the terms and conditions of her employment, all of which were known to her superiors and condoned by her command supervisors and the department," the lawsuit claims.
Kosmas "suffered extreme damage" as a result of treatment, according to the lawsuit. It names as defendants the city, Police Chief Jim Cervera, Deputy Chief Tony Zucaro and 11 other members of the police department.
The counts include hostile work environment, retaliation and disparate treatment. It seeks unspecified compensatory and punitive damages in the millions of dollars, attorney fees, expert witness fees and a jury trial.
"We've just received the suit ... we are still reviewing the particulars," Boynton said. "At this point, they are just allegations. We are awaiting actual proof, which is very important."
Boynton acknowledged that Kosmas had filed prior reports regarding her treatment in the department, but said the lawsuit contains additional allegations that her superiors had no prior knowledge of.
"We have an internal investigation proceeding in the police department in respect to the salacious details, which are new allegations -- things we had not heard before," he said. "We take the allegations very seriously. This officer had previously alleged gender-based treatment, but she had not alleged, at least to the higher ups in the department, a sexually charged environment."
Harris Butler, III, the attorney representing Kosmas, said the allegations against the department are not unique.
"It as an ongoing practice that has not been addressed," Butler told HuffPost. "There are two prior cases against this department, one of which I handled eight years ago and another that went to trial eight or 10 years before that. The first case resulted in a verdict against the department and the second was settled before trial."
Butler added, "It's a widespread culture of kind of putting their head in the sand."
READ THE LAWSUIT:
Before You Go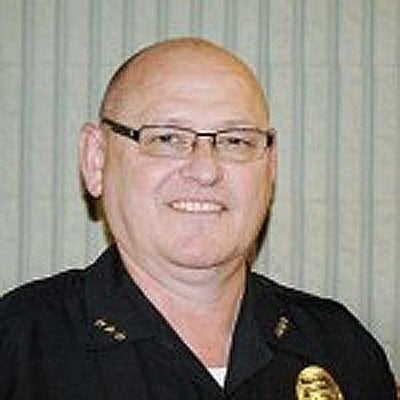 LOL Cops
Popular in the Community