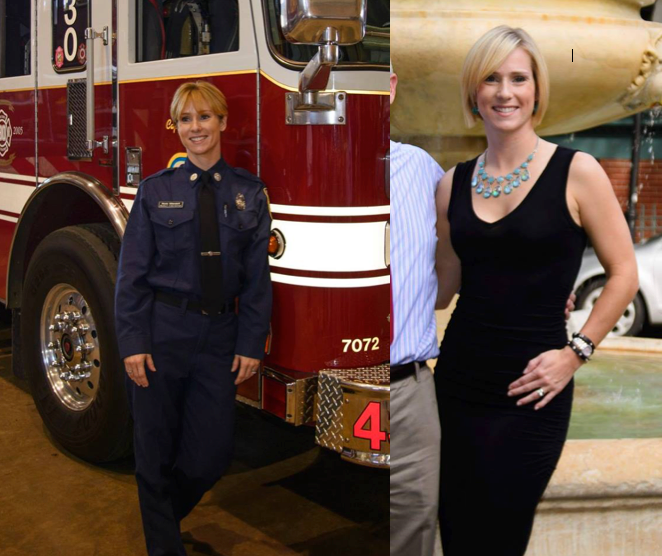 A few months before 31-year-old Nicole Mittendorff was found dead last week in a suspected suicide, the Virginia firefighter was attacked in an online forum that appeared to target female emergency workers.
The anonymous comments appeared on the Fairfax Underground website in December, under a thread for Fairfax County firefighters. Posting on the thread is open to the public and not exclusive to firefighters, so it's not clear who is responsible for them.
Commenters went after multiple women believed to be Fairfax County employees and volunteers, making claims about their promiscuity, sharing their photos and judging their attractiveness. In one case, a woman's selection for a paramedic program is credited to "the guys she regularly sleeps with, including her chief."
Though the thread has remained active for nearly two years, it only made headlines upon news of Mittendorff's disappearance, which sparked a six-day manhunt last week.
Authorities found Mittendorff's body on Thursday inside Shenandoah National Park. A medical examiner ruled her death a suicide, ABC7 reported, and police confirmed that there was a suicide note in her car.
"We at Fairfax Fire and Rescue are aware of the posts and are looking into the matter. I assure you that my department can not and will not tolerate bullying of any kind," Bowers stated. "We will thoroughly investigate this matter and take any appropriate actions needed. However, right now we ask that we be allowed to grieve the loss of one of our own."
What is not clear is how long the fire department knew of the posts and how they were handled, if at all.
Fairfax Underground moderator Cary Wiedemann said that anonymous posters can be identified and information can be supplied to law enforcement officers.
"I have and will continue to retain all IP addresses of Fairfax Underground posters indefinitely in case any court wishes to unmask the perpetrators of this abuse," Wiedemann said in an email to The Huffington Post on Monday.
According to the website's rules, which are posted on its welcome page, any spam, unrelated posts, personal attacks and impersonations are subject to removal.
Wiedemann said that moderators do not actively seek out inappropriate content. Instead, they rely on users to report misconduct with a "Report Abuse" link that appears under every post for registered users.
"I still have yet to receive a single abuse report regarding the thread in question," Wiedemann said.
Angela Hughes, president of the International Association of Women in Fire and Emergency Services, said she hoped authorities will focus on preventing another suicide -- something she believes Bowers will do.
"He's a good man and he is very supportive of the women," Hughes told HuffPost on Monday. "I know that he will ensure a good training and suicide prevention program will be developed and make every effort to hold anyone responsible accountable, should there be anyone."
REAL LIFE. REAL NEWS. REAL VOICES.
Help us tell more of the stories that matter from voices that too often remain unheard.
BEFORE YOU GO
PHOTO GALLERY
How To Talk About Bullying