We've always loved Nicole Richie.
Well, that's not totally true -- we weren't huge fans of her "Simple Life" days, when she layered on the bronzer, sported streaky highlights and swathed herself in stretchy neon (see below). But since she underwent her chic makeunder in the late 2000s, we've had a style crush on the socialite who always seems to get it right.
So we were surprised to learn today that Nicole isn't quite the style expert she seems -- at least in the makeup department. Richie told InStyle.com:
"I actually don't know how to put on makeup -- at all... I have to get it done every time I want to wear makeup. I do not know how to wear it at all. It's so bad."
She added, "I can do my own hair, but I cannot do makeup. I don't even own it. I only own undereye concealer, Maybelline mascara, and an eyelash curler."
It makes sense that Richie's pared down her beauty cabinet, as she's pared down nearly everything about her look in the past decade. While before she favored sexier styles like the kind she wore "The Simple Life," Richie came out the Halloween with a message to girls: "Girls, can we all pledge that we will not dress slutty for this Halloween? The jig is up."
We're guessing she won't be doling out makeup advice.
Read more at InStyle.com and see Nicole's makeunder in the photos below... we'd say her lack of beauty knowledge is working out just fine.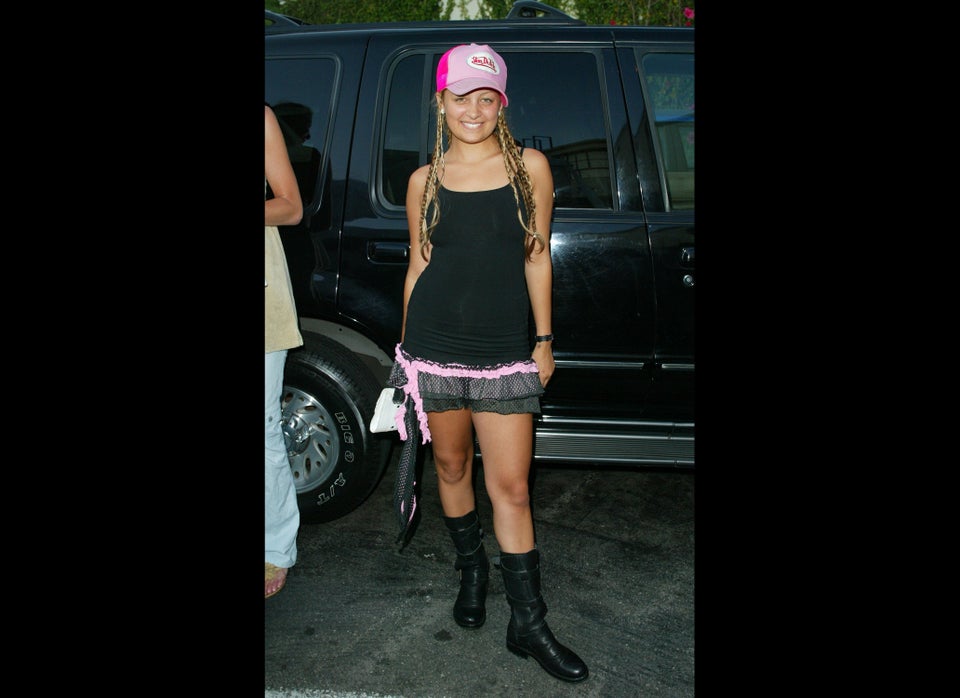 Nicole Richie makeunder evo.