Nicole Richie is a woman with a definitive style, so we can usually spot the "Fashion Star" mentor's boho-chic ensembles from a mile away. Her latest look, however, made us do a double-take.
While heading to her appearance on "Jimmy Kimmel Live!" on Tuesday, Nicole caught our eye in a glam Emilio Pucci jumpsuit with major sheer paneling -- we're talking cleavage, hip and leg windows here. We're all for a '70s-style evening playsuit, but we're not sure if we would've chosen this one for an on-camera appearance under glaring lights. But that's just us.
Ms. Richie, however, is used to pushing the style limits. She's dabbled in mullett dresses and pink hair, so the designer is certainly not going for the crowd-pleasing look. Fortunately, more often than not, Nicole comes out on top with her fashion risks (see: her frosty blue eyeshadow at the 2013 Golden Globes).
So what's your verdict on Nicole's sheer jumpsuit: perfectly on trend or totally off the mark? Check out photos and clip from her interview and tell us what you think.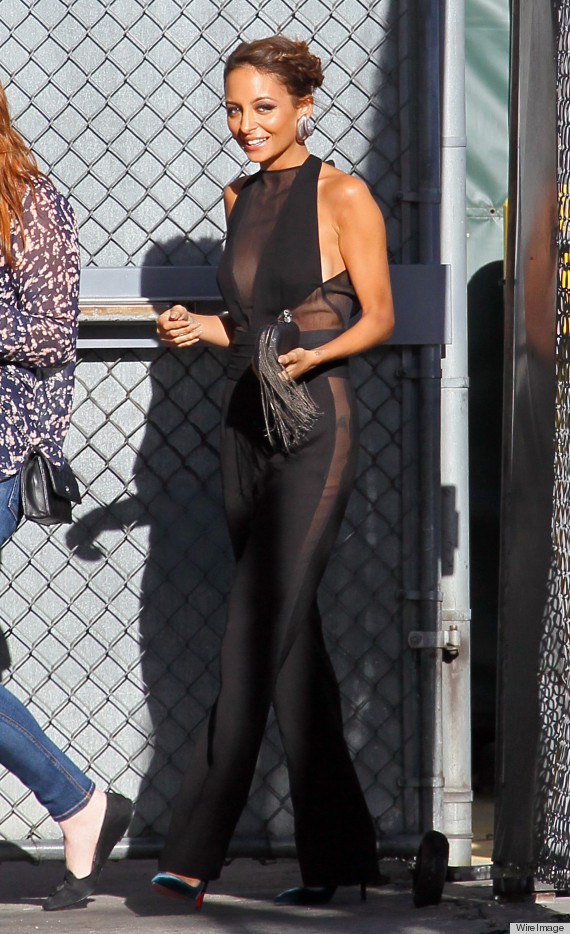 Nicole's not the only star who likes to go sheer...