Nicole Trunfio is another multitasking supermodel mom.
Trunfio, 29, recently made headlines for her gorgeous breastfeeding cover of Elle Australia, published on the subscribers' version of the June 2015 issue of the fashion mag. The cover was a candid shot snapped by photographer Georges Anton while the new mom was in the middle of feeding her baby on set.
Some raised objections to Elle's decision to put the photo only on the cover of the subscribers' version, and not on the main issue.
"I didn't think it was going to be such a big deal. There's nothing worse than, as a mother, doing something that's so necessary like feeding your child and feeling like somebody could have an opinion about it or somebody's looking at you the wrong way," Trunfio said during a "Good Morning America" interview this week. "I think it should be something that isn't a [subscriber's cover], it's a huge part of being a woman and motherhood."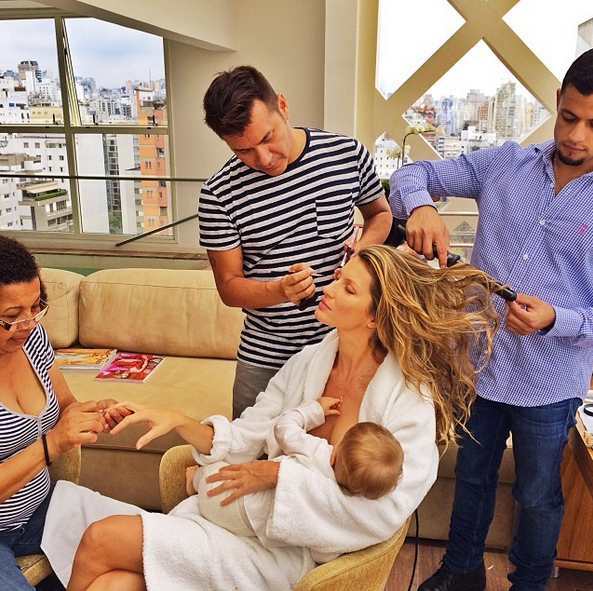 Memorable Breastfeeding Moments In Hollywood