Model mom Nicole Trunfio brought her newborn baby boy along for her Elle Australia shoot and a photo of her breastfeeding him landed on the cover.
"This wasn't a contrived situation: Zion needed a feed, Nicole gave it to him, and when we saw how beautiful they looked we simply moved her onto the set," Editor-in-Chief Justine Cullen explained. "It was a completely natural moment that resulted in a powerful picture."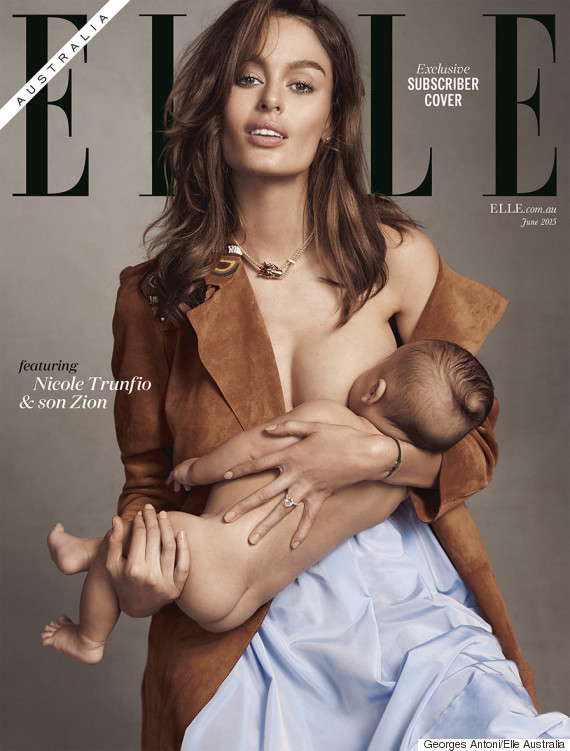 Trunfio, who was moved to tears by the cover, wrote about why she believes the image is a significant one in an Instagram post Thursday.
There is nothing more powerful and beautiful than motherhood. The last thing I want to do is be controversial, so please take this for what it is, let us #normalizebreastfeeding there is nothing worse than a mother that is judged for feeding her hungry child in public. #weareonlyhuman I'm so proud of this cover and for what it's stands for. I obviously don't look like this while I am breastfeeding but this stands for all women out there, whether you breastfeed or not, we gave birth, we are women, we are mothers. Thank you to ELLE for being so bold and making such an encouraging, positive and healthy statement. #womenunite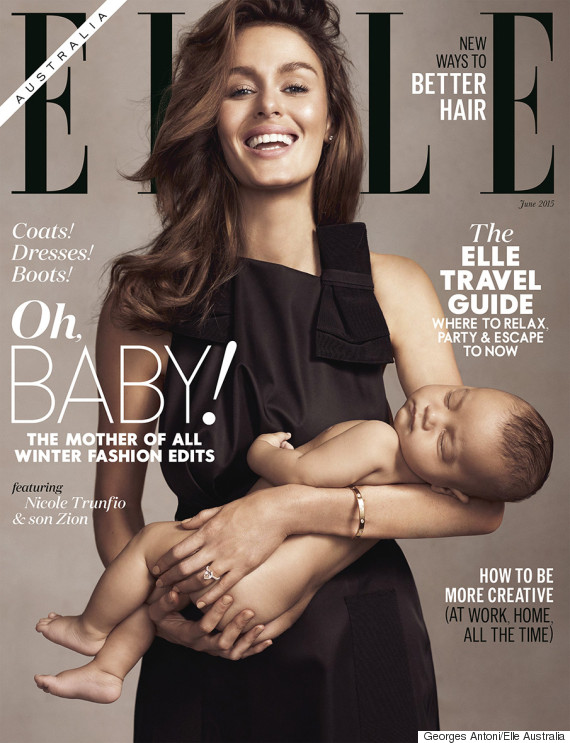 Related