Renee Hendrix has been a NICU nurse at WellStar Kennestone Hospital in Marietta, Georgia for over 30 years. In that time, she's helped countless babies fight for their lives and been a beacon of support and comfort for their families.
In honor of National Neonatal Nurses Day on Sept. 15, Kleenex put together this heartwarming video and arranged a special surprise to recognize the beloved nurse and let the families whose lives she touched say thank you.
In the video, titled "Tiny Miracles," Hendrix talks about her rewarding job and relationships with former patients. Then she watches a video montage of parents whose babies she cared for thanking the nurse for her devotion. The surprise culminates in a emotional gathering of families Hendrix has aided throughout her time at the hospital.
"We don't realize what an impact we have on families until we see something like that. It was very rewarding," the NICU nurse told The Huffington Post. "I love those babies like they were my own. I was so honored that people would stop what they were doing and come to be there for me."
"It was great to see all of the kids big and healthy and thriving," she continued. "I definitely felt appreciated and loved. I was just so proud of them. To know I had a part in that was very overwhelming and gratifying."
Hendrix said she was "shocked," by the surprise, but she was quick to add that her impactful work is par for the course when it comes to nurses. "I do what every other nurse does," she noted. "I just was the lucky one to get picked. It was a big honor. There are so many nurses that do the same thing."
A fitting tribute to NICU nurses.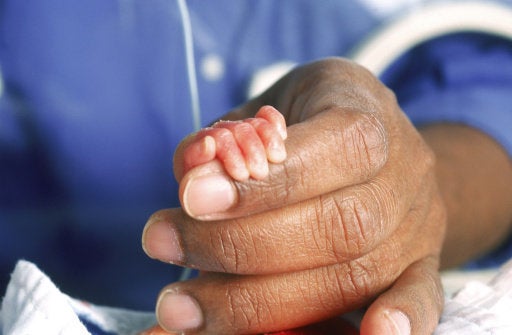 5 Reasons Why Preemies Are Completely Inspiring