Kristi Warriner and Justin Nelson refused to tie the knot unless everyone in their family was present -- including their 11-week-old son JJ.
To make that possible, the Texas couple married Tuesday next to their son's crib in the neonatal intensive care unit (NICU) at Cook Children's Medical Center in Fort Worth where JJ has been since he was born prematurely at 25 weeks on September 2.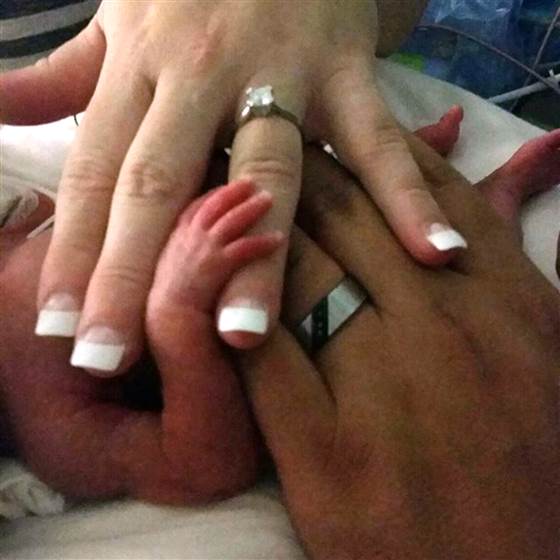 Courtesy of Kristi Warriner
According to local news affiliate NBC 5, JJ weighed just 1 pound, 13 ounces at birth and his lungs were severely underdeveloped. His twin brother Colt sadly died in utero.
The couple decided to share their story as a way to help other moms and dads who have a preemie or are struggling with the loss of a child.
"It is the most heartbreaking thing to ever go through as a parent," Warriner told NBC 5. "Our mission behind all this was to hopefully let others [know] that have been there, are there, or unfortunately one day could be in a similar situation as ours, and let them know they are not alone."
JJ -- who now weighs 6 pounds, 8 ounces -- wore a tuxedo onesie to the ceremony. The couple's 8-year-old daughter Carissa was also present for the celebration. Watch the heartwarming video above.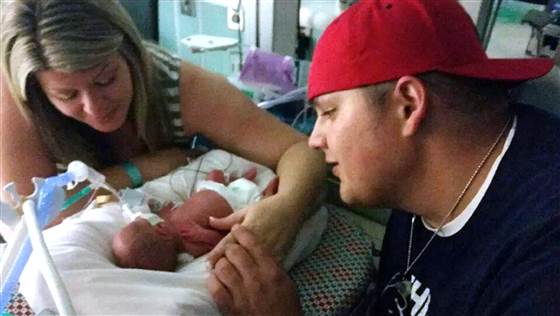 Courtesy of Kristi Warriner