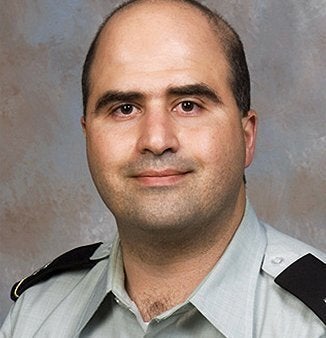 ABC News is reporting that U.S. agencies were aware months ago that Fort Hood shooting suspect Maj. Nidal Malik Hasan sought to contact people associated with al Qaida, according two American officials familiar with the case. "It is not known whether the intelligence agencies informed the Army that one of its officers was seeking to connect with suspected al Qaeda figures, the officials said," ABC writes.
While ABC goes on to note that CIA director Leon Panetta was asked by Congress "to preserve" all documents related to Hasan, CBS News is reporting that a U.S. intelligence official has told them that there is no indication that the agency had collected information related to the case and then not acted on it.
Meanwhile, the AP is reporting that a radical American imam currently living in Yemen has praised Hasan for the shooting in a post on his website:
The posting Monday on the Web site for Anwar al Awlaki, who was a spiritual leader at two mosques where three 9/11 hijackers worshipped, said American Muslims who condemned the attacks on the Texas military base last week are hypocrites who have committed treason against their religion.
Popular in the Community