Nidal Malik Hasan, the U.S. Army major accused of killing 13 and injuring 32 more in a mass shooting at Fort Hood in Texas on Nov. 5, 2009, has been receiving salary payments totaling $278,000 in the three-and-a-half years since being arrested, NBC Dallas-Fort Worth reported Tuesday.
A spokesperson for the Department of Defense confirmed its continued payments to Hasan, according to NBC, and said the department can't suspend his salary until he has been proven guilty.
The news has added fuel to the controversy over the Defense Department's classification of the event as "workplace violence" instead of a "terrorist attack," a distinction that keeps victims of the shooting from receiving certain benefits afforded to those who suffer "combat-related" injuries.
Retired Army Spc. Logan Burnett, a reservist who was shot three times in the Fort Hood attack, expressed outrage when told by NBC that Hasan was receiving a full salary. According to Burnett, he and his wife have struggled since the shooting, in part because his benefits package has been limited.
Lawmakers have repeatedly pushed the Defense Department to change the designation of the shooting. Earlier this month, a trio of congressmen applied the latest round of pressure, Stars and Stripes reported:
In a letter to Defense Secretary Chuck Hagel this week, the trio of House members -- Tom Rooney, R-Fla.; Chaka Fattah, D-Pa.; and Frank Wolf, R-Va. -- say the decision in the days following the attack to treat it as a workplace violence incident rather than a terrorist incident "has since resulted in an embarrassing lack of care and treatment by our military for the victims and their families."

They want the tragedy formally classified as a combat-related attack, which would make the victims and their families eligible for additional payouts and the Purple Heart. Survivors of the attack have said they could see up to $800 more a month in disability pay if the attack was considered a combat injury.
House Republicans have also asked Attorney General Eric Holder if the Justice Department pressured the military to charge Hasan as a criminal instead of a foreign terrorist. Some critics have suggested that the use of a criminal charge in military court was an effort by the administration to cover up intelligence failures leading up to the massacre.
While the military continues to pay an alleged mass murderer pending the conclusion of his case, the judge overseeing the matter has ruled that Hasan won't be allowed to plead guilty to any of the charges stemming from the incident. The Associated Press reported that Army rules prohibit a judge from accepting a guilty plea to charges that carry the death penalty.
Hasan's court-martial at Fort Hood is set to start with jury selection on May 29 and testimony on July 1, according to AP.
Before You Go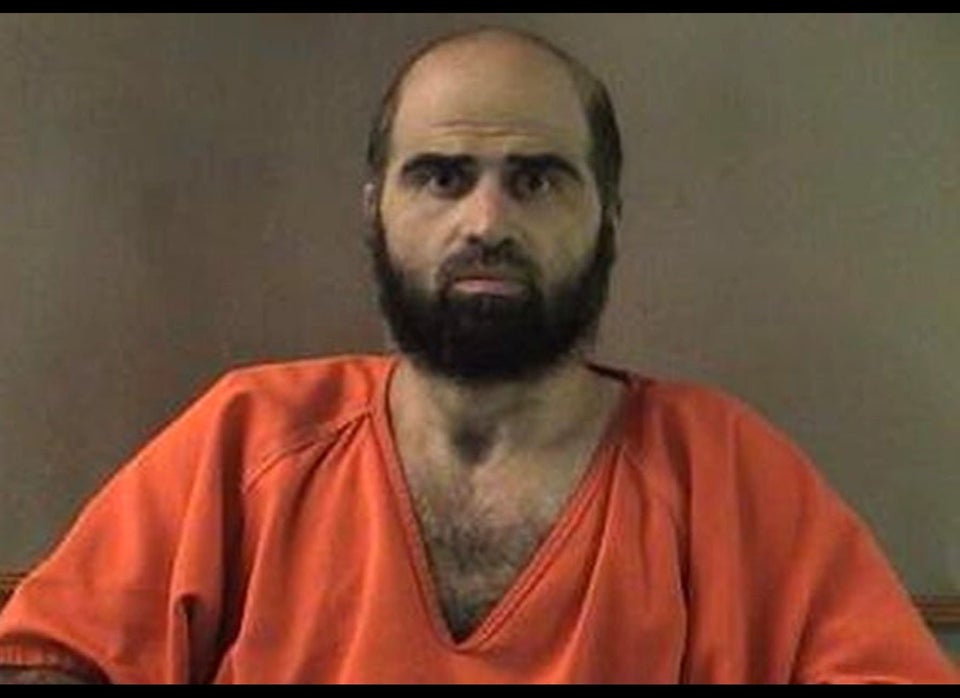 Fort Hood Shooting
Popular in the Community