The first day Palestinian artist Nidaa Badwan locked herself in her 100-square-foot room was Nov. 19, 2013. The day before, she had been harassed and assaulted by Hamas officers in Gaza, which Badwan has called home since 1998.
The officers approached Badwan while she was leading a youth arts workshop, reportedly criticizing her clothing, taunting her, and eventually hitting her. The next day, Badwan shut herself in her room, illuminated only by a window and a bare bulb, where she remained for the following 20 months.
During this time, Badwan transformed her tight living quarters into a dynamic artistic canvas, a stage upon which the infinite imagination could stretch and play. Outside her doors, Hamas-run Gaza was under siege, barraged with rocket fire, terror and death throughout the Israel-Gaza conflict of 2014. Yet within the confines of her home, Badwan found a place of refuge, a way to create her very own peaceful world.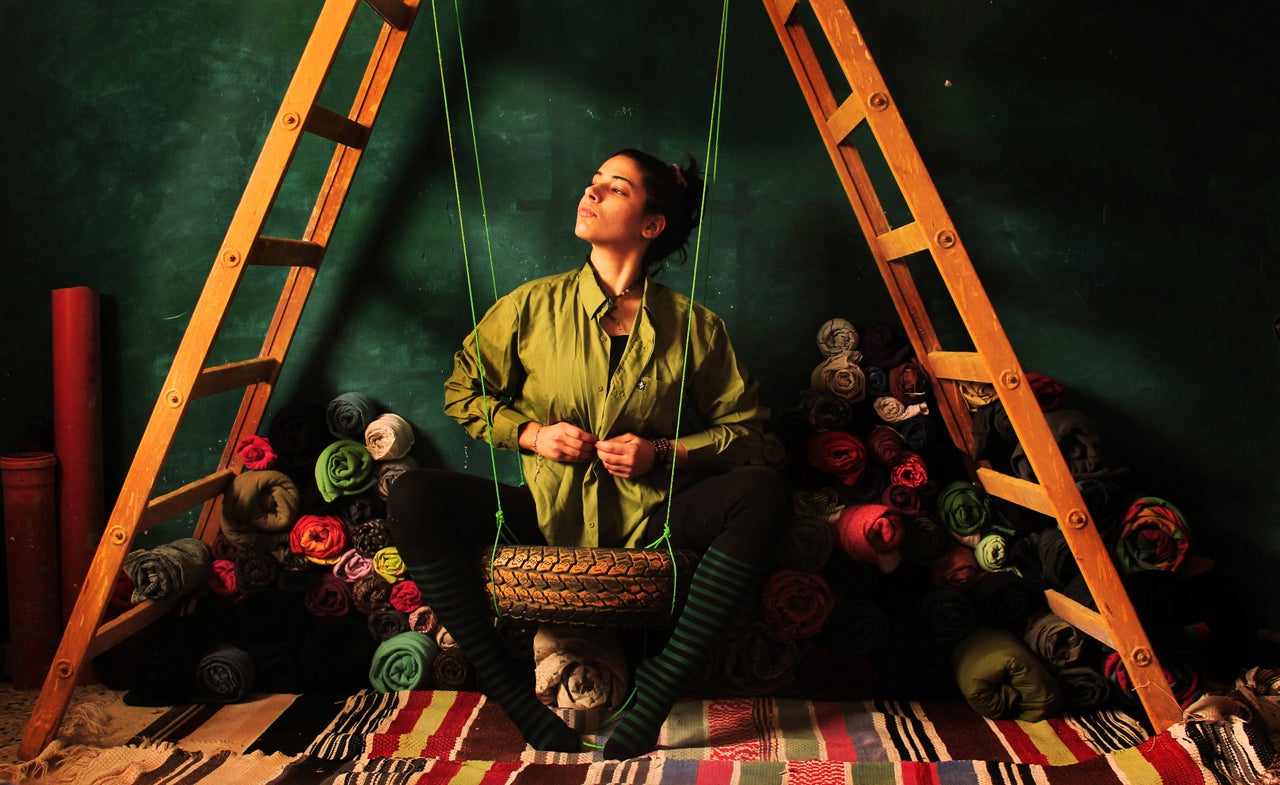 Over the course of 20 months, Badwan created 24 carefully staged photographic tableaux, in which her close-packed room takes on the opulent air of a classical Baroque painting. In warm tones of orange, red, violet and emerald green, Badwan creates a surreal alternate reality from the sparse objects in her midst.
Each photograph took Badwan weeks or even months to create, as they were constructed from the paltry, indiscriminate supplies available in her limited space. Such materials included newspapers, vegetables, utensils, a mirror, a sewing machine, a typewriter, salvaged wood, egg cartons and her patchwork bedspread.
In one image, Badwan wipes tears from her eyes while chopping onions, a cluster of cabbage by her side. In another, she works on a typewriter, her sophisticated posture illuminated amid the room's predominate shadow. In some photos, Badwan resembles an average teenager, sprawled on her bed with a newspaper covering her face and a guitar at her feet. In others, she looks like a nomad in her own home, her quilt refashioned as a bundle slung over her shoulder.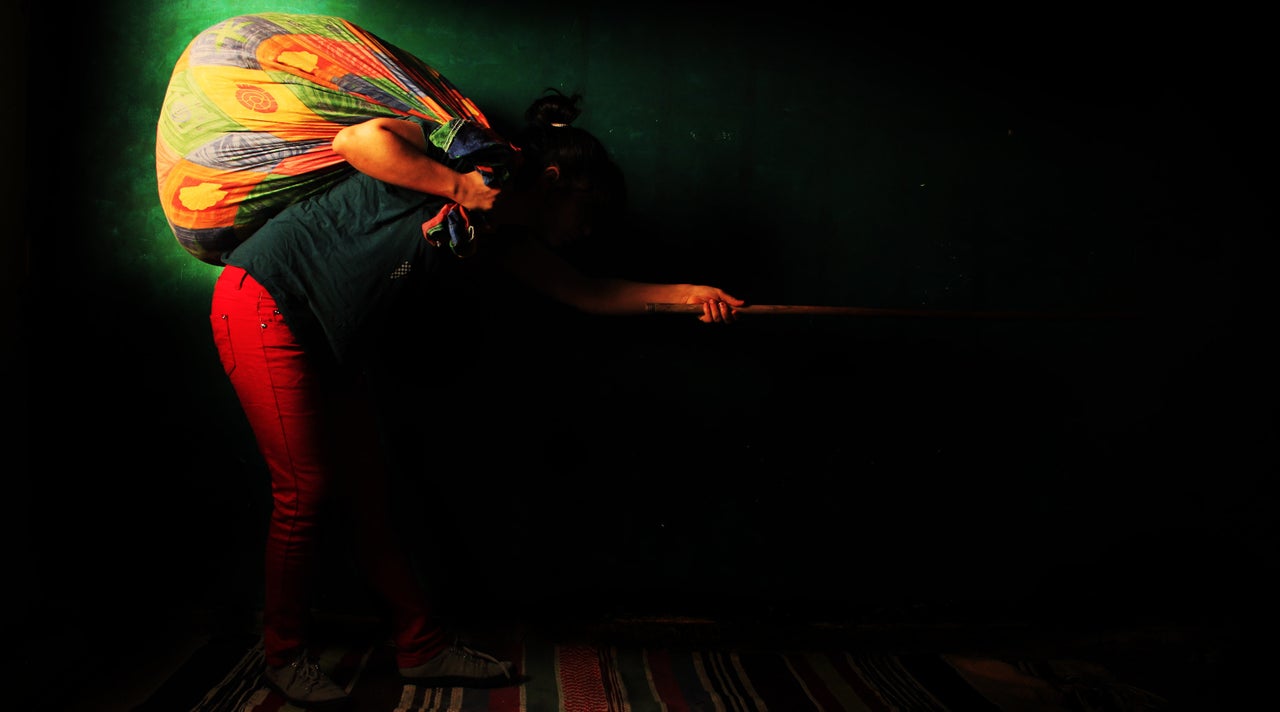 Badwan's photographs come together to form the series "100 Days of Solitude," which was on view for the first time in the U.S. at Postmasters Gallery in New York. The title is, of course, a reference to Colombian author Gabriel García Márquez, who also created a mythical world, the city of Macondo, built on the fertile ground of his imagination.
Although the violence plaguing Gaza isn't explicitly mentioned in Badwan's photos, the unrest serves as an unseen yet present foil to the warmth and serenity within her four walls.
"Everything is beautiful, but only in my room, not in Gaza," Badwan explained in a 2015 interview with The New York Times. Although the artist is no longer strictly confined to her room as part of the performance, she still opts to spend the majority of her time there. "I'm ready to die in this room unless I find a better place. You can say now there is another life for me. I feel I'm not living here. The project made new windows for me."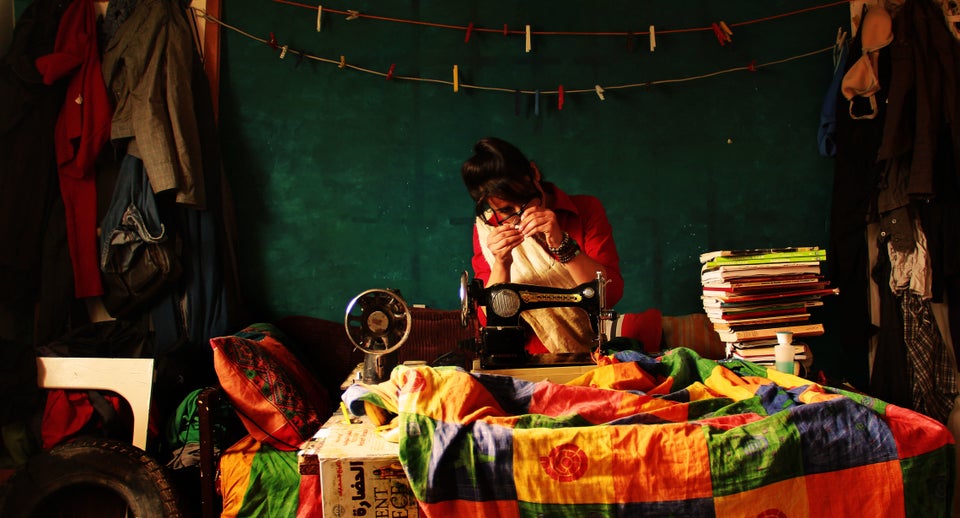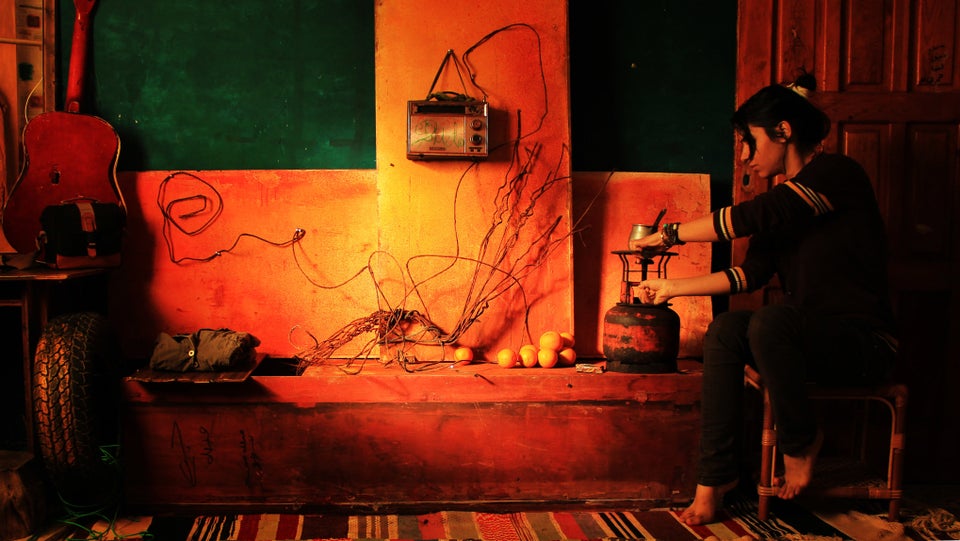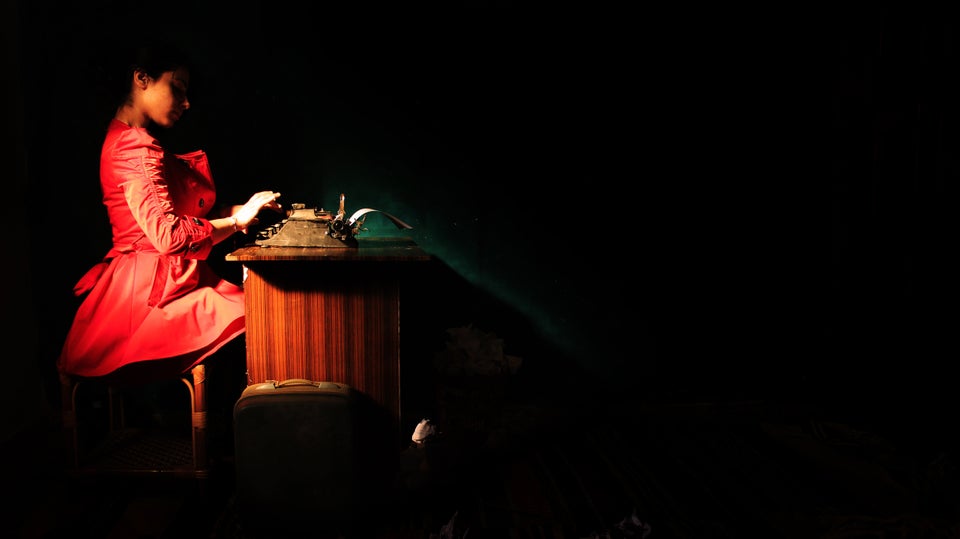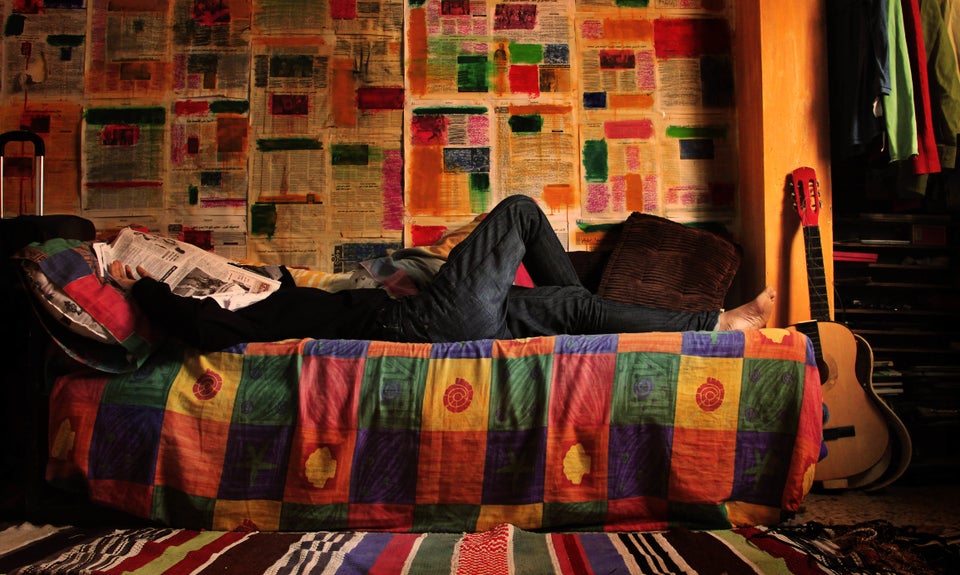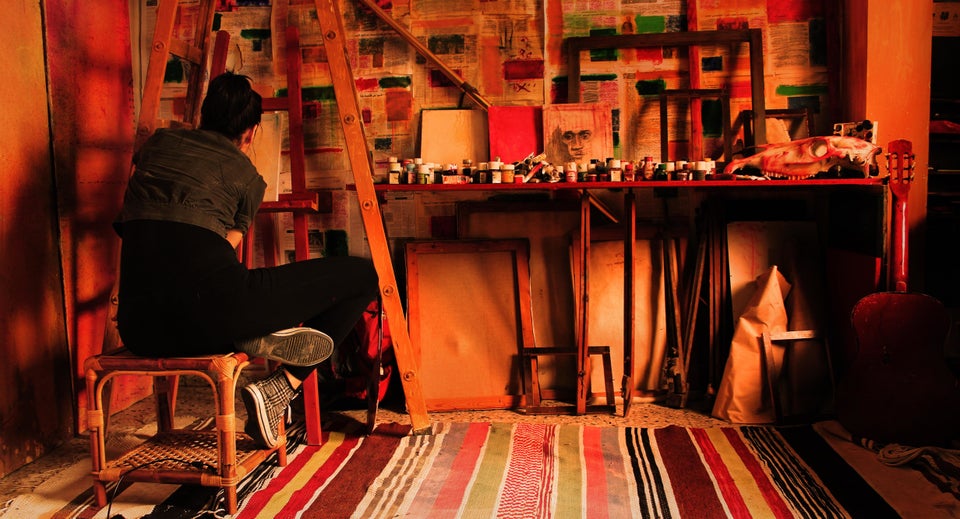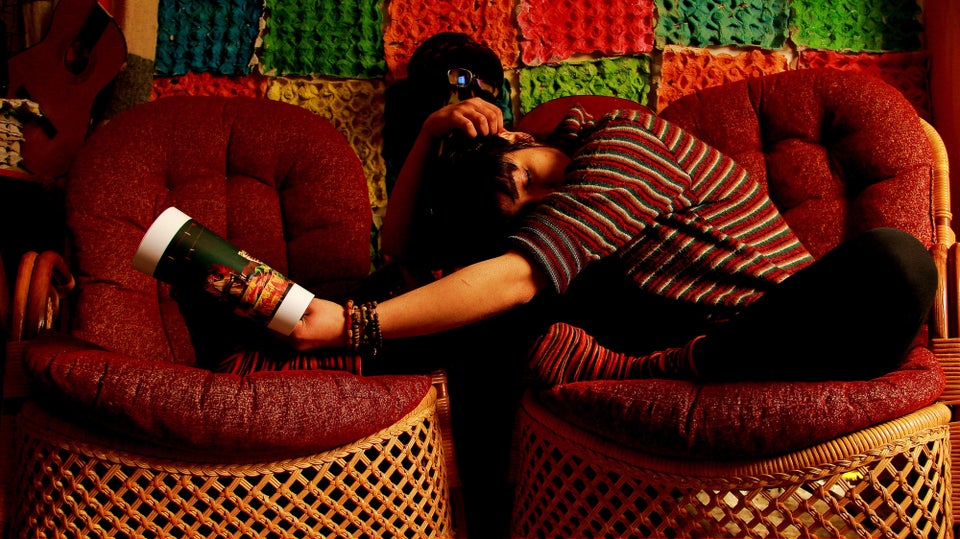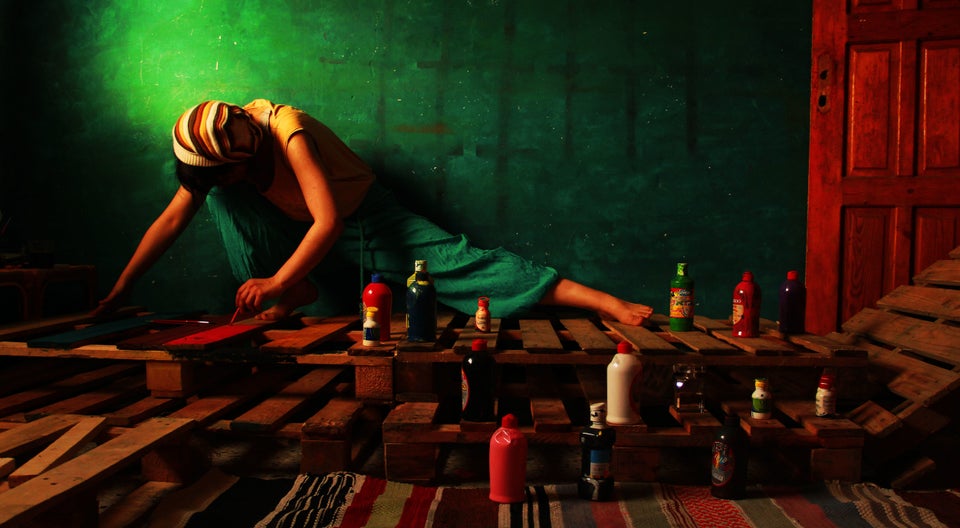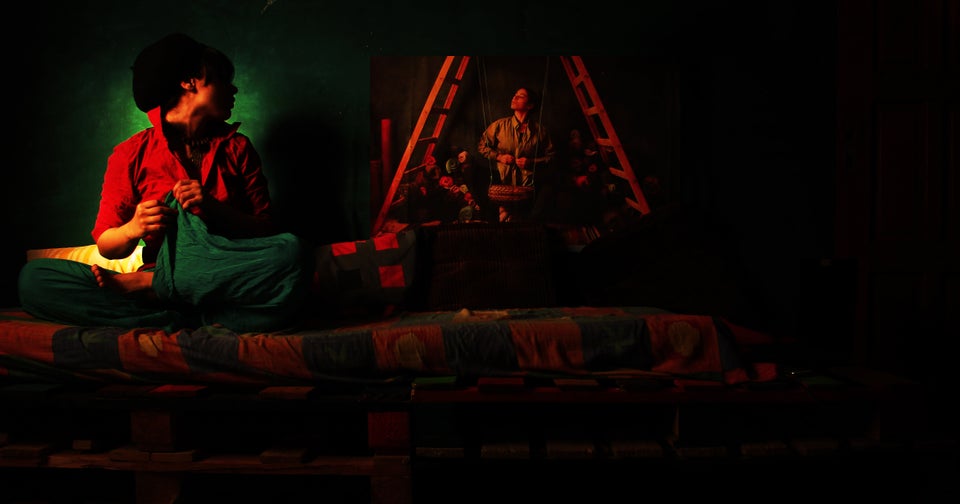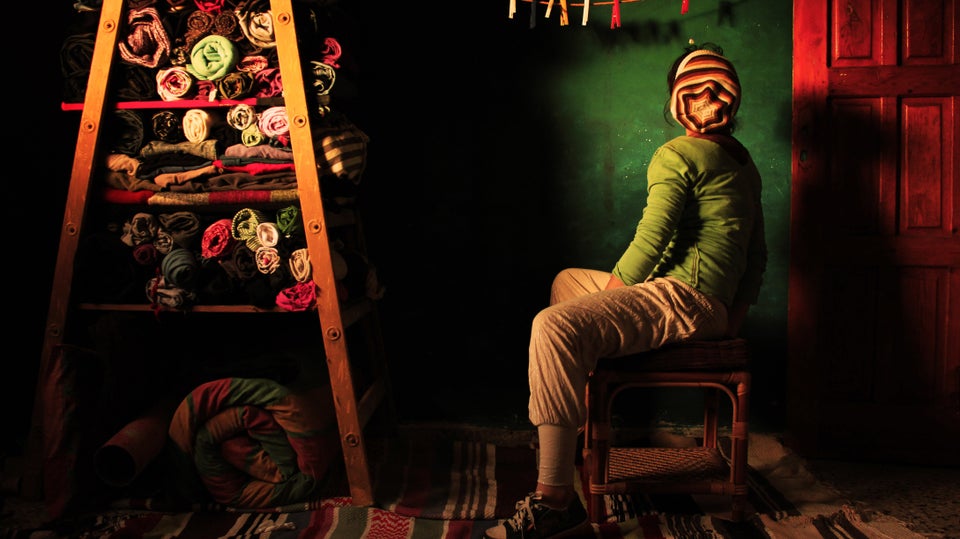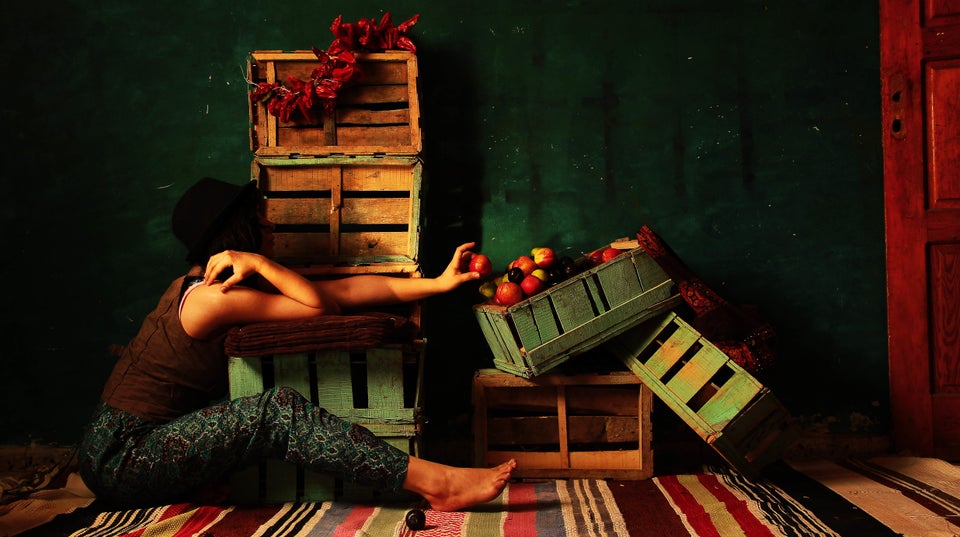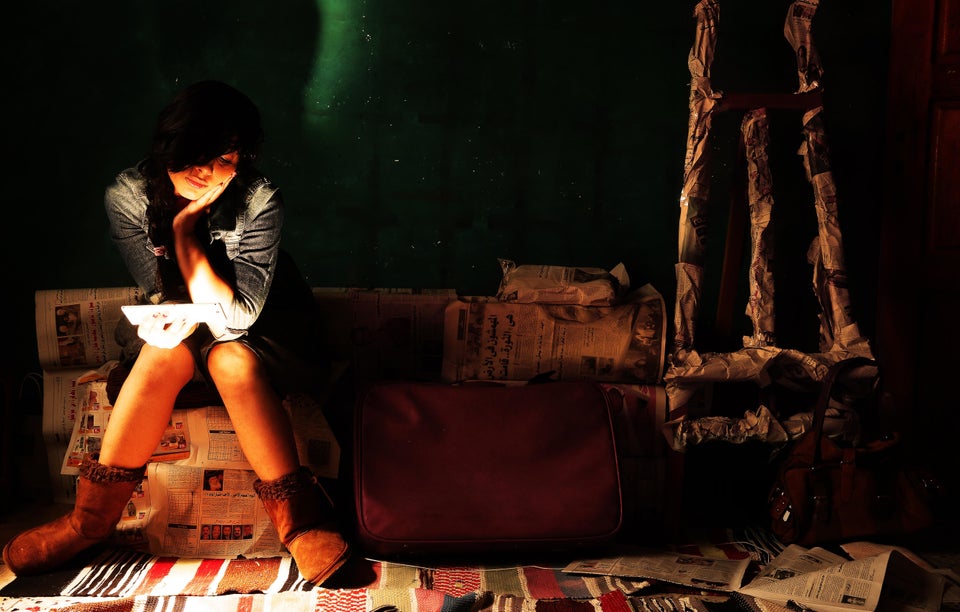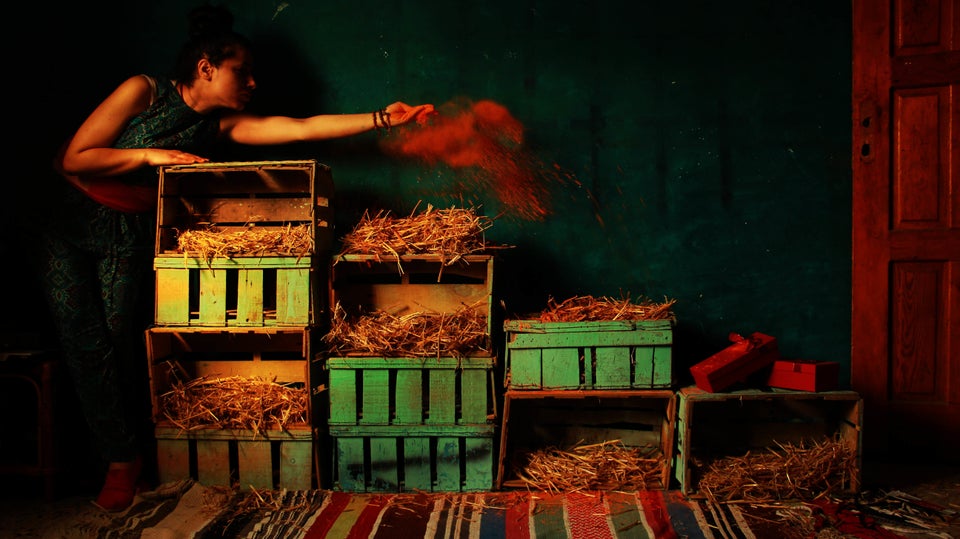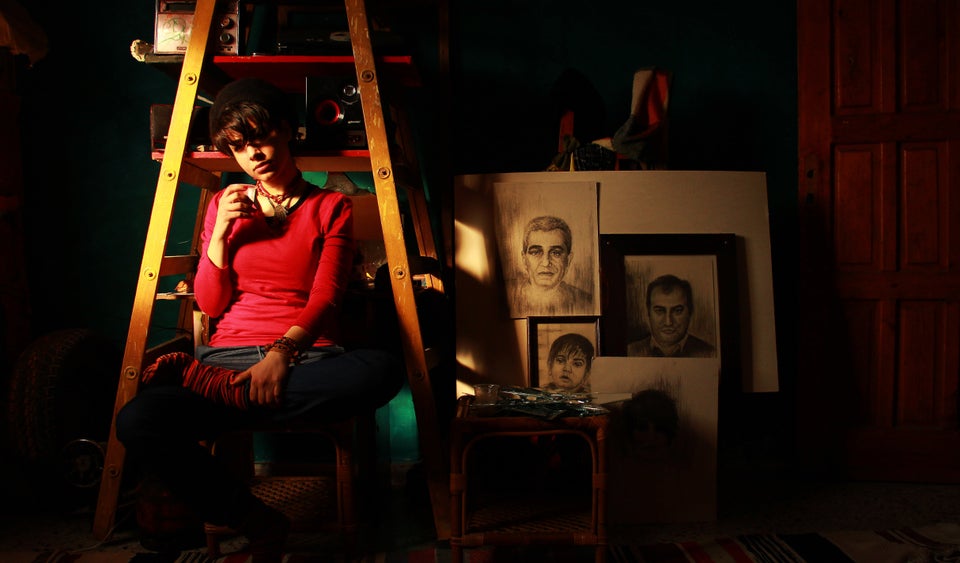 Related
Before You Go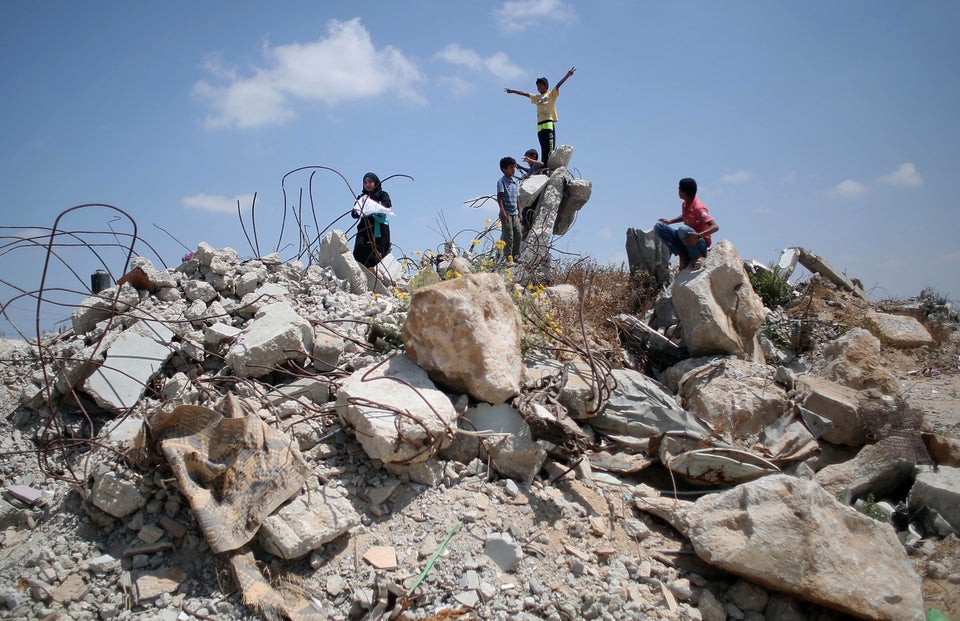 Gaza War Anniversary Photos