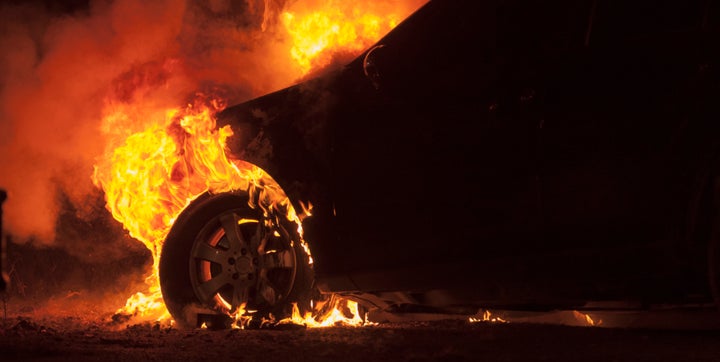 Cars of the future may drive themselves, but teenagers aren't excited to give up their keys.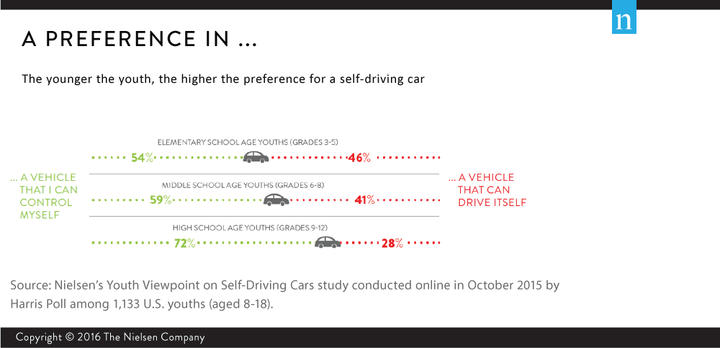 "The autonomous car doesn't drink, doesn't do drugs, doesn't text while driving, doesn't get road rage," Bob Lutz, former General Motors vice chairman, told CNBC in a 2014 interview.
All this said, there are a couple of caveats to Nielsen's report.
The company's data surveyed only 1,133 kids between the ages of 8 and 18. Of them, 151 had drivers licenses when they were polled. Needless to say, while Nielsen tries to accurately represent a population, errors in the reporting are possible, and the picture may not be complete. It'll also be a while before anyone could conceivably own a driverless car. 
So, you might take the report as a cue to have a conversation about safe driving with your kid. If nothing else, the data indicate that teens may not fully understand everything they should about driver safety.
That same Times article has some tips everyone should follow. One of the best ones: Block notifications on your smartphone when you're driving. An easy way to do that is to flip your phone to the "do not disturb" setting and put it out of sight. If you absolutely must use a phone when you're driving -- for navigation, perhaps -- the only safe place, the Times reports, is in a dock attached to your dashboard, at eye level.
REAL LIFE. REAL NEWS. REAL VOICES.
Help us tell more of the stories that matter from voices that too often remain unheard.