Speaking candidly to Salon, Barker, best known as a judge on "America's Next Top Model," said that the "you can be a model, too!" message of "Top Model" is nice; but realistically, the physical standard for models today doesn't allow that (emphasis ours):
"But the business of fashion itself, as far as the models are concerned: There are more modeling agencies than ever before, and there are more people fascinated with becoming models than ever before. And for better or for worse. I think people have to be careful. Sometimes 'Top Model' makes people believe that anyone can be a model. And I love the idea of it -– I love the idea of equality and all the rest of it –- but obviously there are certain paradigms with the fashion business that are not so much to do with you having to be perfect, but it has more to do with much more pragmatic things. Designers simply can't afford to make dresses in 10 sizes for a sample. They really want to make one size that's a sample size, and for whatever reason, they decide it's gonna be a 4, or if it's a large size, it's gonna be a 6. Quite often it's between a 2 and a 4, and it fits a girl who's around 5-foot-9, and that's their look. That's what happens -– that's how the industry is controlled."
He added, "So it's often harder for full-figured models or petite models or very large, tall models to break into the business," even if there are some agencies that work with plus-size models. As it stands, designers are designing in denial: "They don't sell to women who are 5-foot-9 and size 4. That just is not realistic, and especially the show girls, who are 5-foot-11 and weigh 100 pounds. That's just not who the customer is."
But no matter who buys the clothing, designers must start with a sample. Barker hits on the sensitive subject of sample sizes, the physical manifestation of the oft-mentioned "body standard" in fashion. Designers must design starting with a standard sample, and the size of that sample is small -- hence the need for the models to maintain small figures.
Model Crystal Renn has argued that the sample size, currently a size 0 or 2, should be a size 8, which would give both the models and the designers more freedom. "If a really amazing model walked in who was a size 0, you would tailor the dress down to her," Renn said at a panel earlier this year. And the models, of course, could feel free to be as large as a size 8.
But according to Barker, increasing the sample size places a burden on designers that they're unlikely to embrace. Some argue that larger clothing is simply more difficult to make, while others would say they shouldn't have to "tailor a dress down" to fit different models, as Renn suggested.
Models who prove you can make it as a size 10 (or bigger):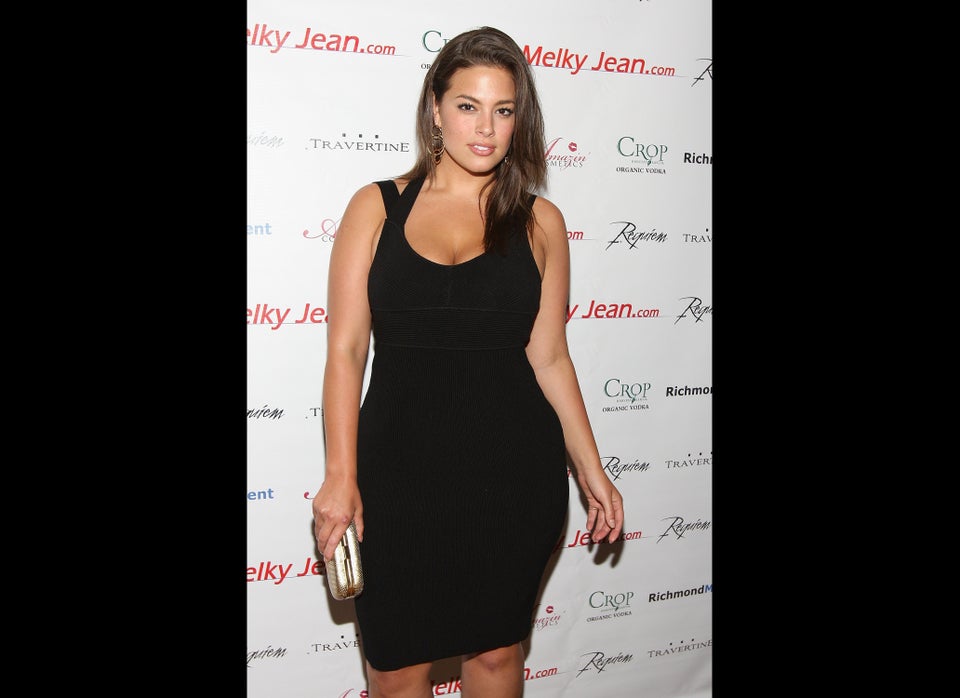 Curvy Models
CORRECTION: A previous headline misquoted Barker. This has been updated.