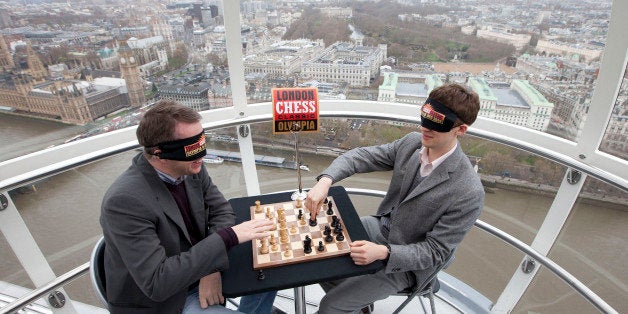 British chess grandmaster Nigel Short is responding to criticism after recently arguing that inherent differences in men's and women's brains may explain why there are fewer female chess champions than males ones.
"Men and women's brains are hard-wired very differently, so why should they function in the same way? I don't have the slightest problem in acknowledging that my wife possesses a much higher degree of emotional intelligence than I do," he wrote in the February issue of New In Chess magazine. "One is not better than the other, we just have different skills."
"It would be wonderful to see more girls playing chess, and at a higher level, but rather than fretting about inequality, perhaps we should just gracefully accept it as a fact," he added.
Short defended his comments in an interview with Sky News on Monday. "Men have brains which are 10 percent larger," he said. "They also have considerably more gray matter. Women have very, very much more white matter." He acknowledged sexism is a probably an issue in chess, but maintained that there are inherent differences between the sexes.
Short is right that there are some differences between men's and women's brains, said Jordan Gaines Lewis, a doctoral candidate in neuroscience at the Penn State College of Medicine, but the chess player seems to have overstated their influence while downplaying possible societal issues.
"Brain connectivity studies have shown that males and females, generally, do differ in certain brain structures," and this may account for men and women excelling at different cognitive tasks, she told The Huffington Post. "But experts also believe that we can't necessarily rely on anatomical variations alone to explain gender differences in behavior."
Judit Polgar, a top chess player who briefly held the record for the world's youngest grandmaster and has beaten Short in the past, responded to the current grandmaster's comments in an interview with Time magazine this week. "We are capable of the same fight as any other man, and I think during the decades that I actively played chess I proved it as well," she said. "It's not a matter of gender, it's a matter of being smart."
One 2009 study attributed the differences between men and women in chess on participation -- because there aren't as many women as men who playing chess, there are also fewer female grandmasters. However, a 2014 article claimed the earlier study had statistical issues and defended the idea that men have an innate advantage in chess. Short cited that article in his own.
To show how society can influence the perception of ability, Lewis pointed to a study that demonstrated a high correlation between the gender gap in math ability and a particular culture's level of gender inequality.

"When people like Short imply that women are at a 'biological disadvantage,' it's not exactly inspiring the next generation of women to pick up a chess board at their local store," she said.
There are also issues with Short's reference to "emotional intelligence," The Guardian's Dean Burnett noted. There isn't a scientific consensus that emotional intelligence is real, nor proof that women are always more emotional than men.
"It sounds like a compliment but it means little to nothing when you look at it, like praising someone for being really good at walking when you won't let them drive the car," Burnett wrote. "It comes across as the intellectual equivalent of giving someone a lollipop and a pat on the head in order to keep them quiet while you do the important stuff."
Related
Before You Go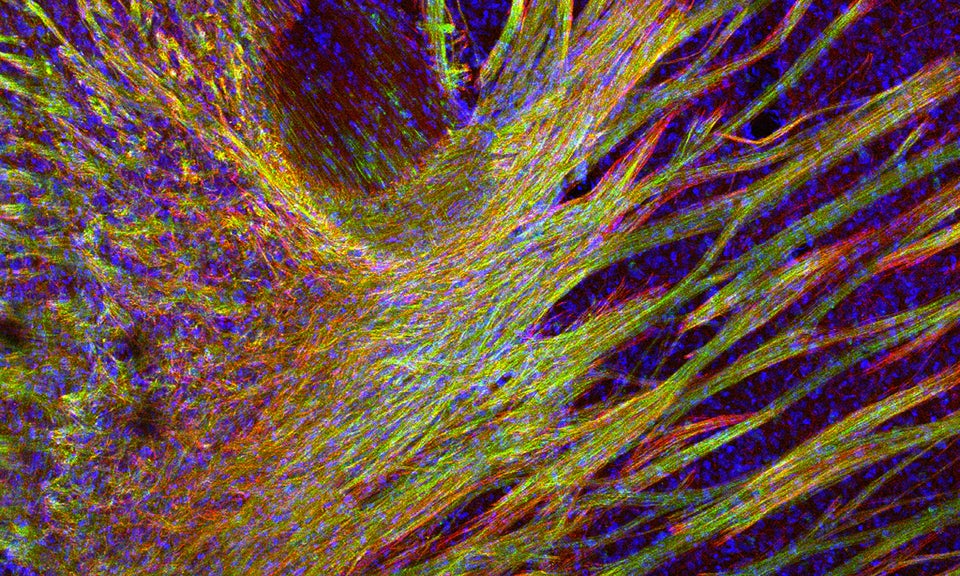 Stunning Images Reveal Beauty Of The Fragile Brain
Popular in the Community